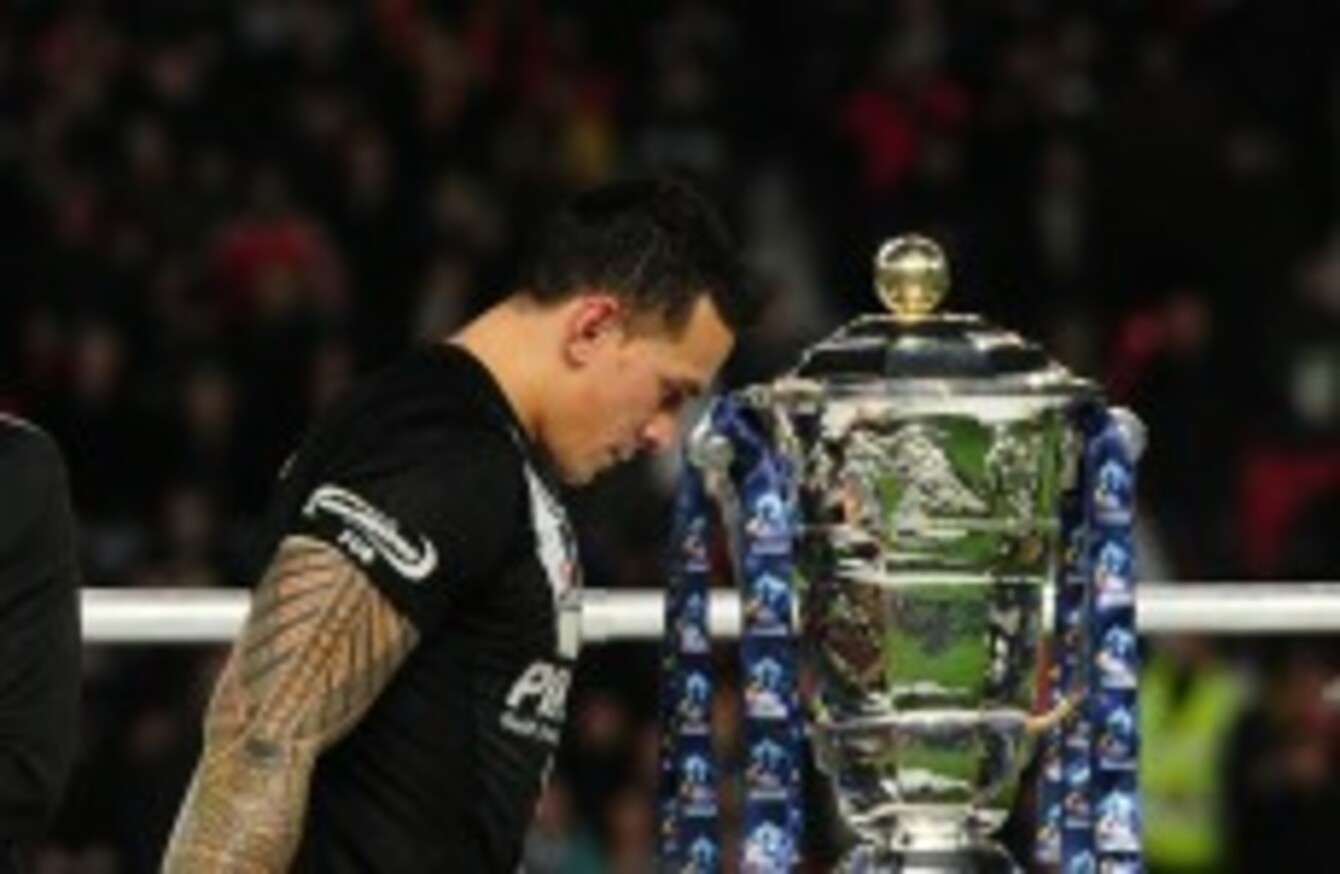 Image: Anna Gowthorpe/PA Wire/Press Association Images
Image: Anna Gowthorpe/PA Wire/Press Association Images
A STAR IN rugby union and league, Sonny Bill Williams is no longer a champion boxer.
The New Zealander has been stripped of both his national and WBA titles for failure to respond to challenges for the belts.
It is two years since Williams won his NZPBA title and the first challenger for that belt did not step forward until three months ago.
NZPBA president Lance Revill says that details of the proposed NZ$1.2 million (€721,016) purse were communicated to Williams several times, but the former All Black offered no response.
"We haven't heard a thing back and, personally, that's rude," Revill said to NZ Newswire.
"He's not even said he's received the challenge and that they're going to think about it. If that was the case we'd hold off, but we've got no choice now but to strip the title."
Revill added: "Sonny's got boxing in his blood and he learned very quickly. He impressed me a lot when I saw him spar before the (WBO, Clarence) Tillman fight, he showed me there he was more than a good athlete."
Williams is unbeaten in six professional bouts, but has indicated the sport has slipped down his list of priorities after signing on for another year with the Sydney Roosters.