HE WAS BORN in England, capped 24 times for Ireland but is a 'Spaniard at heart'.
And former Liverpool winger and La Liga expert, Michael Robinson, reckons the Boys in Green are in for a long night in Gdansk tomorrow night.
Robinson — now a well-known TV presenter in Spain – says the Group C pairing the world champions and the Irish is like 'Muhammad Ali versus a dwarf'.
"There's no threat from Ireland, Ireland cannot win this match. It's like Muhammad Ali fighting a dwarf. Ireland are going to try to be an irritating obstacle, but if Spain play at 80% of their ability, they'll thrash them," Robinson told Spanish daily, AS.
"I want Spain to win on Thursday, but I hope no-one calls me a traitor for that. Spain are good news for sport, and I want the best team, the most beautiful and creative team, to prosper. I hope Ireland finish the game with dignity, with the glory of competing with this great Spain side.
"I'm supporting Spain. I hope Ireland go out of the tournament unscathed, that they play like gladiators. But I've lived in Spain longer than I've lived in England. Spain has given me so much.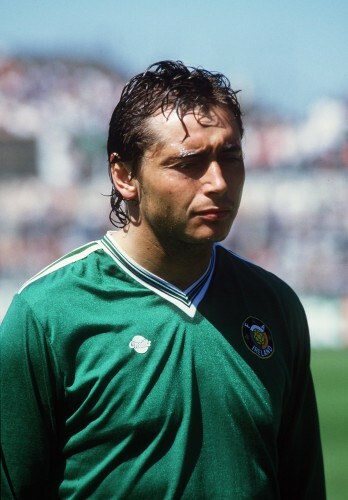 Michael Robinson in his playing days with Ireland. Pic: INPHO/Billy Stickland
"And if I think about what's best for football, I want beautiful football to prosper and be imitated. I really hope that Spain win this tournament because children need to watch Spain and focus on them. Spain have returned the emphasis on playing with the ball to football, it's brilliant," he added.
Do you agree?