IT WAS WEEK 2 of the Top 14 this weekend and there was a lot of talking points. Toulon ran all over La Rochelle and played some scintillating rugby while Toulouse walloped Castres on the road. But there was a seriously traumatic car accident during Stade Francais' game against Lyon. Thankfully, it looked like nobody was badly hurt.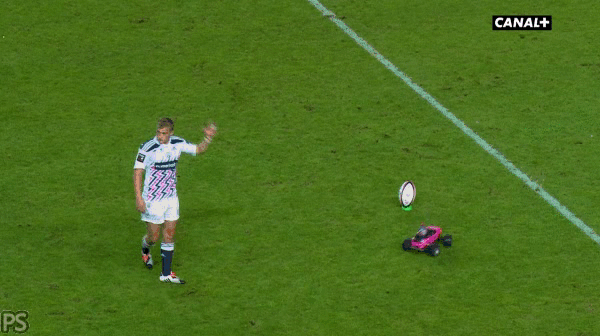 Hopefully whoever was operating this vehicle will get slapped with a serious driving ban or at the very least, receive four penalty points. Sure, I got two for doing 59 in a 50!
I blame Saracens for all of this. That fez-wearing "wolf pack" has been partly responsible for two particularly heinous crimes committed against the rugby public: the excessive blaring of music at games and these stupid remote control tee cars.