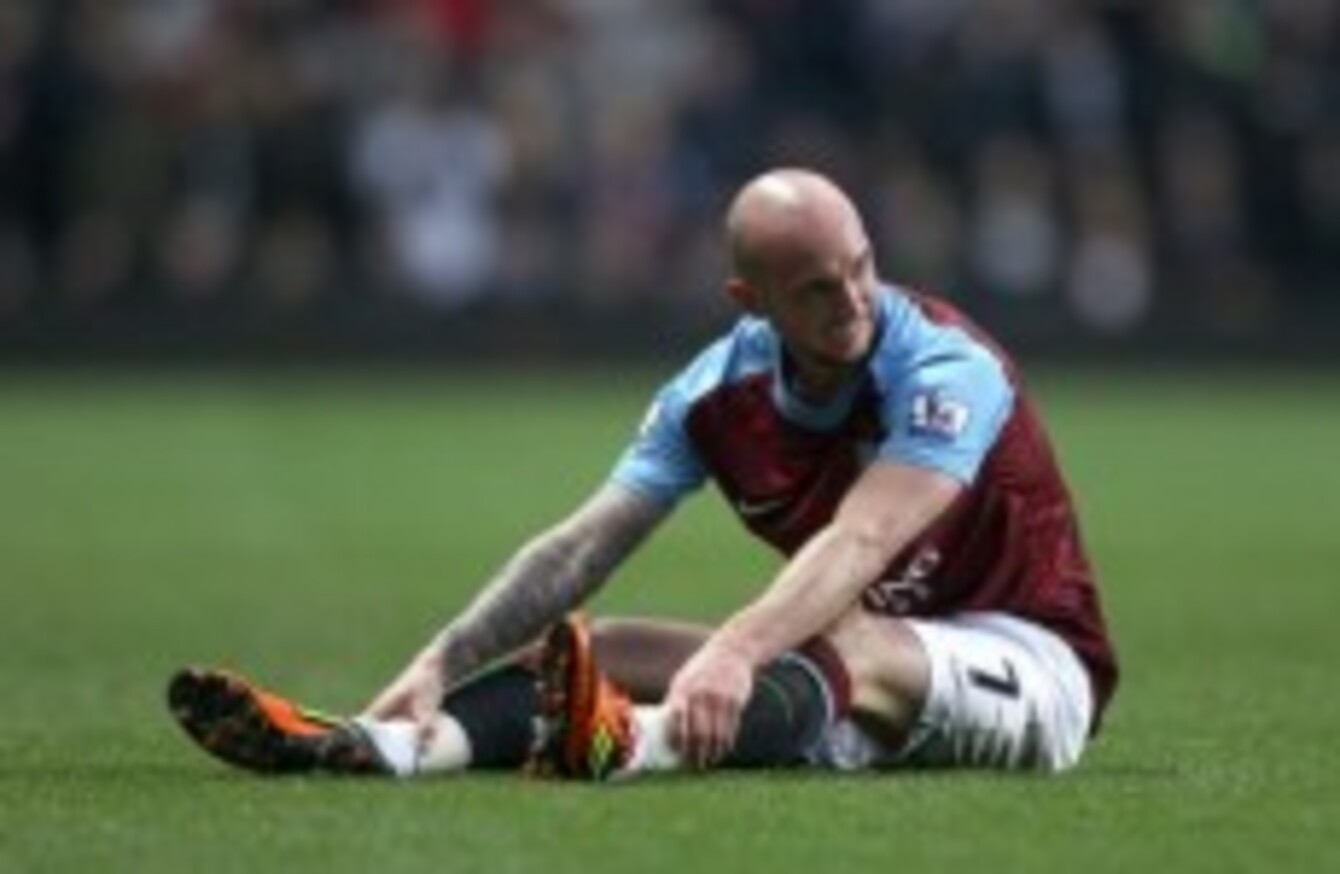 Image: Nick Potts/PA Wire/Press Association Images
Image: Nick Potts/PA Wire/Press Association Images
THE EUROPEAN CHAMPIONSHIPS are only four months away so you might as well get used to these stories – Stephen Ireland's fiancée claims the rejuvenated Aston Villa midfielder could play for his country this summer.
In an interview with the Irish Daily Star, Jessica Lawlor said that the 25-year-old Corkman regrets the 'Grannygate' farrago that saw him leave the squad in 2007.
Ireland had claimed that one of his grandmothers, and then the other, had passed away while he was on international duty in the Czech Republic and Slovakia. In fact, his then girlfriend had suffered a miscarriage.
He has not played for the country of his birth since.
"We were really young when I had the miscarriage and we didn't know what to do," Lawlor explained. "We handled it the wrong way. We panicked.
The 26-year-old Lawlor explained how the lines of communication between the former Manchester City star and the FAI could be reopened.
"I hope that Stephen will play for Ireland again soon. I'd love that. It's the right thing to do, people need to put it behind them. I'm fairly sure that he could play again. I don't know how these things work, but a phone call has to be made to get negotiations started.
"I don't know where it has to come from – whether from Stephen or from the FAI – but someone needs to say something. We talk about this at home so Stephen knows how I feel about it, but the decision has to come from him. I'll keep pushing him."
Ireland and partner Jessica Lawlor. Pic: Eamonn and James Clarke/Eamonn and James Clarke/EMPICS Entertainment
What do you think? Should Stephen Ireland be part of Trap's squad this summer?

Poll Results:
- No, he burned his bridges long ago. (1161)
- Yes, he's back on form could help us out. (627)
For more information on this story, check out Tuesday's print edition of the Irish Daily Star