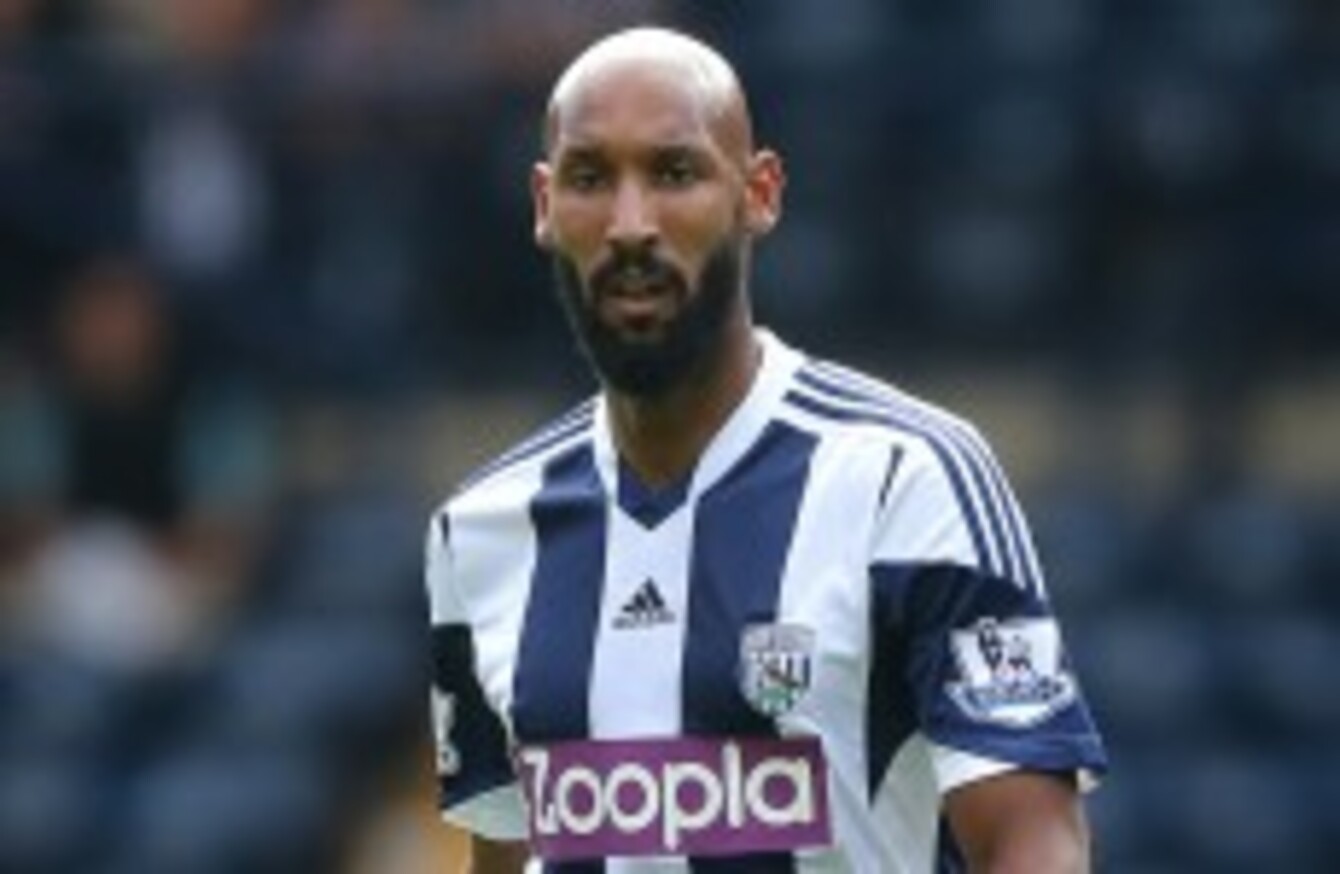 West Brom striker Nicolas Anelka has been excused from duty for Saturday's Premier League game.
West Brom striker Nicolas Anelka has been excused from duty for Saturday's Premier League game.
WEST BROM MANAGER Steve Clarke has confirmed that veteran striker Nicolas Anelka has spoke about quitting football, but the coach remains hopeful the player will return to the club once he has "got his head clear".
On learning that his agent Eric Manasse had died over the weekend, the former French international left training on Thursday following conversations with Albion's technical director Richard Garlick and Clarke, but the Scottish manager is adamant there was no hostility on any side.
"Obviously Nicolas lost a close friend and an agent over the weekend – he died suddenly. Nicolas went to Richard (Garlick) on Thursday and indicated that he wasn't in a good place," Clarke told a press conference.
"Really, that is as much as there is to tell on the situation – it wasn't dramatic, there was no big bust-up, he didn't storm out of the training ground. It is just a boy who is really quite upset."
Asked directly if Anelka had mentioned quitting, Clarke added: "I'm not going to deny that he used that word in the conversations we had with him. But we've given him time to go away and think about it and I don't think we could do any more in the circumstances as they were."
"He was down, really down. He was actually injured. He hadn't trained with us this week, so I was preparing the team for Everton without Nicolas in it anyway – he got a kick against Southampton."

Asked if he fully expected Anelka to return, Clarke said: "I don't know, because from the conversation we had the other day, it was really negative. But as I said, we have given him time to think about it. So I'd like to think he could play for West Bromwich Albion again."
Anelka joined West Brom on a free transfer in July having completed a loan spell at Juventus when his lucrative move to Chinese club Shanghai Shenhua turned sour.
The player has had a nomadic career, having appeared for 11 different clubs — including Arsenal, Real Madrid and Chelsea — since making his breakthrough with Paris Saint-Germain in 1996.
He made 69 appearances for France but has not played for his country since clashing with national coach Raymond Domenech at half-time of a game against Mexico at the 2010 World Cup, for which he was given an 18-game ban.