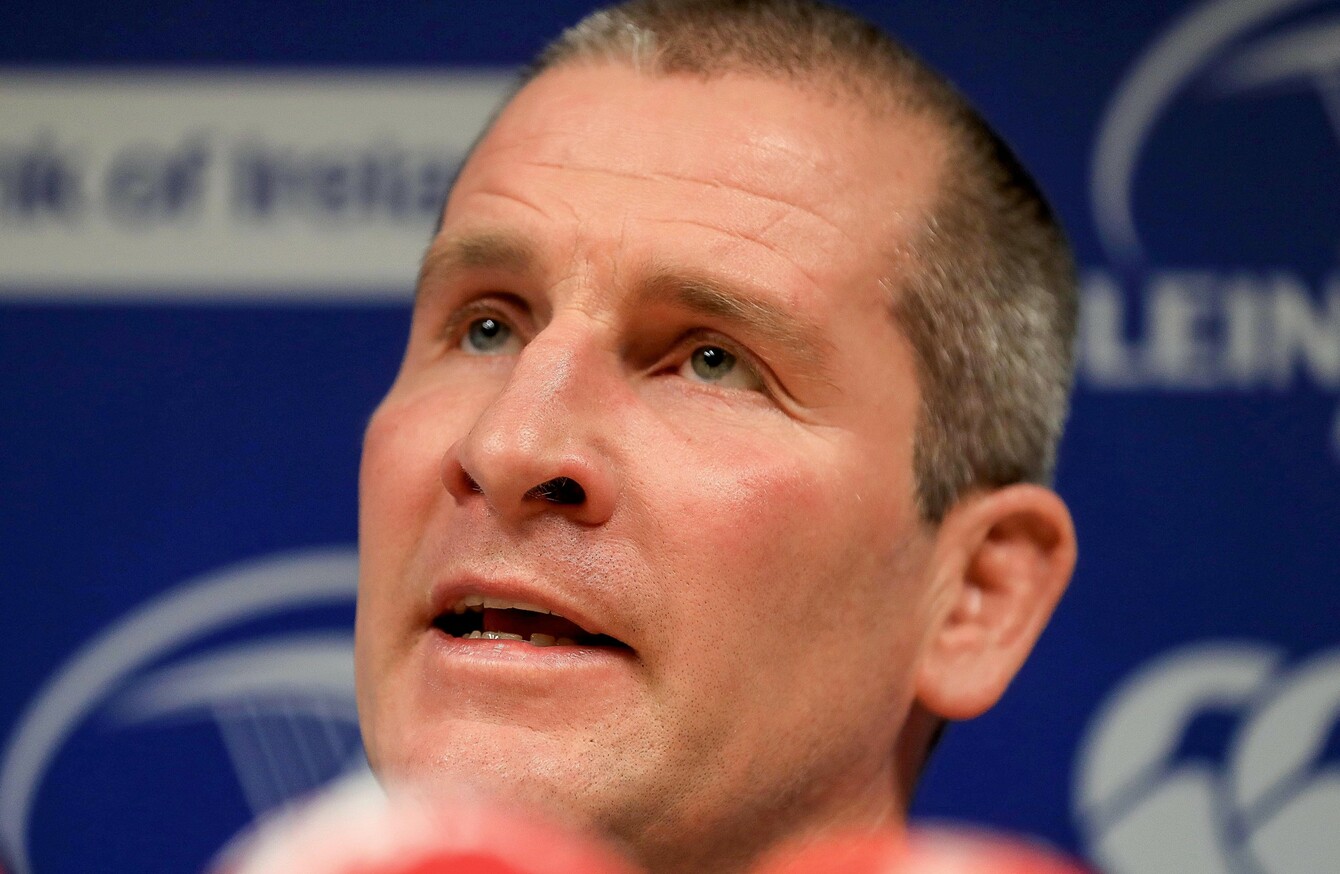 Lancaster speaking to media in UCD yesterday.
Image: Donall Farmer/INPHO
Lancaster speaking to media in UCD yesterday.
Image: Donall Farmer/INPHO
STUART LANCASTER MAY have arrived on these shored with a damaged reputation but if coming to Leinster was seen as a chance at redemption, he has almost certainly exceeded every expectation in that regard.
Doubts may have surfaced about his credentials after an ignominious end to his England tenure but Lancaster carries weight as a coach. When he talks, the room listens and when he speaks, it's with conviction, clarity and wisdom.
He is one of rugby's nice guys, so it's understandable why he has settled into his role at Leinster so seamlessly and played a pivotal part in the progress made by the province this year.
The impact he has made since assuming the senior coach position as part of Leo Cullen's staff cannot be underestimated; just ask any of the players.
His redemption mission in Ireland has gathered momentum with each passing week and it has come as no surprise that Lancaster's name has been linked with various high-profile head coaches position over the last number of weeks.
But speaking at Leinster's UCD headquarters yesterday, the 47-year-old strongly suggested he will complete the formalities and sign a new two-year contract with the province in the coming weeks. It's not a done deal yet, but all the indications are that it's just about dotting the i's and crossing the t's.
"I've never spoken to any English club since I have been here," Lancaster said. "My focus has always been on trying to help the players here try to become successful, help the players and help the club.
"I've really enjoyed my time. I think I've been consistent from the start saying that. It's been good for the family. It really works well, the coaching dynamic so I enjoy working with Leo and Girv [Dempsey] and Fogs [John Fogarty]. We compliment each other.
"I think the players are great and the city is fantastic. The clubs are really strong with European ambitions and Pro12 ambitions. It's where I want to be. It's not all signed sealed and delivered but I'm certainly not looking elsewhere."
The move appears to have worked for both parties and certainly from Leinster's point of view, Lancaster's appointment has been a hugely successful one with the Englishman taking on a hands-on role within the senior squad.
"Leo has allowed me to get involved in the coaching," he continued. "I've tried to support him with some head coaching stuff and Girv and Fogs have allowed me to support them as well. The club is very well set up. It is a top European club.
"I guess what surprised me is the strength and depth and the quality of the players coming through. One of the reasons why I am keen to stay on is not just short-term but I can see a long-term future for the club that is exciting because of the quality of the players that are here, because of the environment."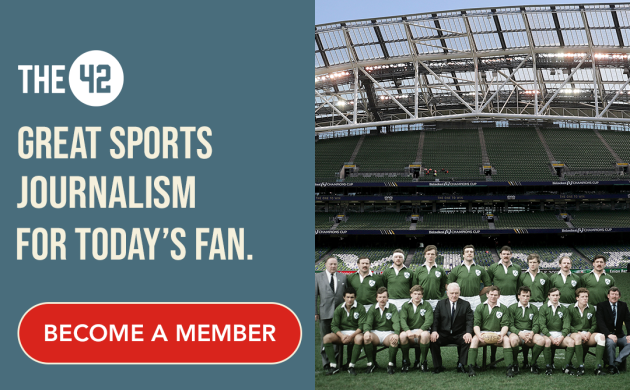 Lancaster has split his time between Dublin and his home town of Leeds during his time with Leinster and he has always stressed that his supporting family have been a major reason why things have worked out the way they have.
"I am going to have to [keep commuting] because my kids are 16 and 15 . To relocate would be too difficult for them during their exam periods. I had a good long chat about the various options that could be taken and they wanted (me) to stay here as well. It ticks all the boxes."
It ticks all the boxes for everyone involved.
Subscribe to The42 Rugby Show podcast here: