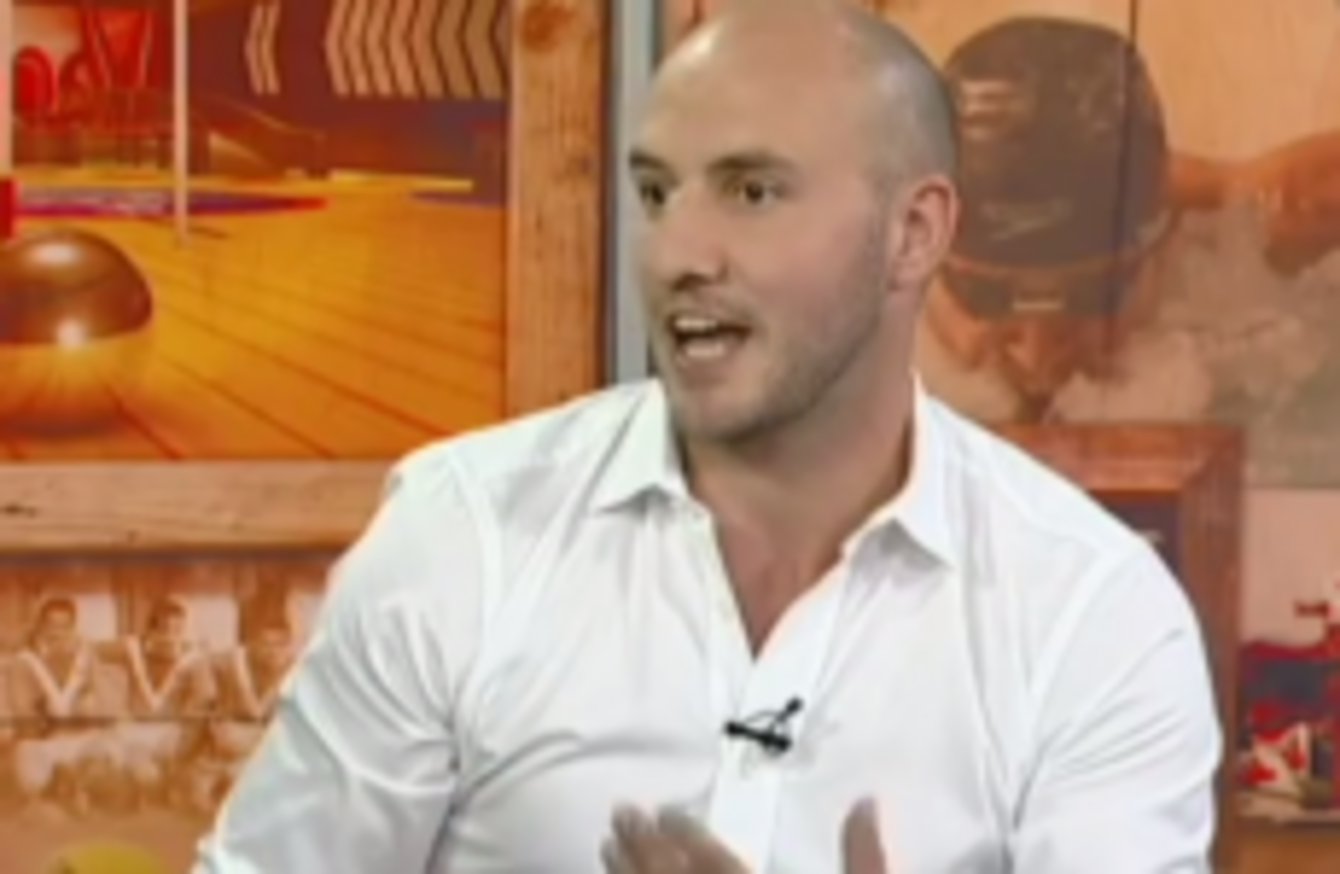 Tadhg Kennelly speaking on Clubhouse Sports Fan television show.
Image: ClubhouseSportsFan
Tadhg Kennelly speaking on Clubhouse Sports Fan television show.
Image: ClubhouseSportsFan
AUSTRALIAN SPORTS IS attempting to clean up its act but several moves by officials have met with resistance from its leading lights.
Australian Rules has long prided itself and its hard-hitting nature but officials have begun handing out suspensions to players that 'bump' and target the head area. The art of bumping often occurs mid-air and involves bashing an opponent out of the way, as long as he does not have the ball.
In archaic terms, bumping gives players free rein to take players out of the game off-the-ball. Side-on hits and shoulder barges are the most common bumps but the airborne collisions are the most spectacular. Here are some of 2014's biggest 'bumps'.
Source: MelbourneDemons2011/YouTube
Former Kerry forward and Sydney Swans star Tadhg Kennelly spoke about bumping or, in his words, 'the bomp' on Australian TV show Clubhouse Sports Fan on Tuesday. "Players now clearly understand that if you choose to bump and you hit someone in the head, well, you're going to wear the consequences.
"It is has cleared it up [in recent weeks] because if you choose to bump and you head someone in the head, you're in trouble… if I was the coach of an AFL team, I'd tell my players 'Don't bump'."
Source: ClubhouseSportsFan/YouTube
Meanwhile, the powers that be in rugby league [NRL] are seeking to eliminate the dump tackle and the tactic of players running into contact with forearms raised. New South Wales back-rower Greg Bird has blasted NRL officials for his dangerous tackle on Nate Myles in last night's State of Origin contest.
Bird, who had a previous dangerous tackle sentence reduced to play in the game, made a similar move on the Queensland prop. The NSW man believes the rules should be different for State of Origin.
He declared, "That's ridiculous. Can someone please explain to me how I am supposed to tackle?"
"It's stupid," Bird lamented to New Zealand Herald. "Origin, we are all told, is a different game – there should be different rules. It's always been drummed up as the most intense encounter in sport. If that's the case, how can it be like every other game?"
Maroons beat the Blues, incidentally, in S.O.O game three. Here are the highlights.
Source: FootyTube NRL/YouTube