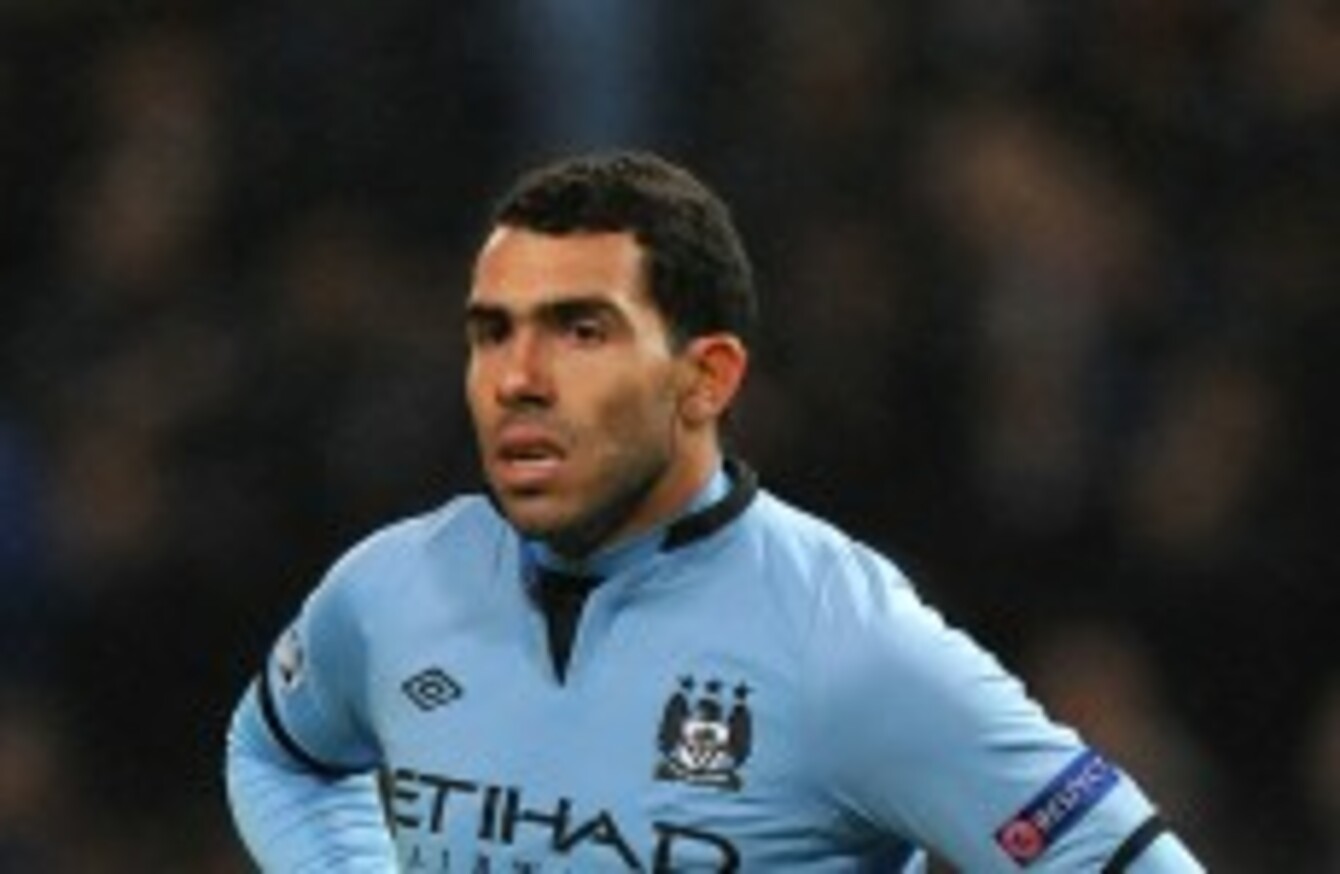 Tevez believes Neville should not be allowed to work as a TV pundit and an England coach.
Tevez believes Neville should not be allowed to work as a TV pundit and an England coach.
MANCHESTER CITY STRIKER Carlos Tevez has used his column in a British newspaper to launch a stinging attack on former Manchester United team-mate Gary Neville.
Writing in The Sun on Sunday, Tevez said Neville was wrong to try to balance his role as a television pundit with his position as an England coach, and also queried his plans to open a hotel near United's home ground, Old Trafford.
"Can you imagine Spain, Italy, Germany, Holland, Brazil or Argentina employing a manager's right-hand man whose day job is a television pundit? I can't ever see it happening," Tevez wrote.
"In my opinion, there is too much of a conflict of interest to do both."
He added: "This week, I saw that Gary is part of a venture to build a new hotel in Manchester. How does that benefit England and (England coach) Roy Hodgson?"
Tevez also took Neville to task for criticising Chelsea centre-back David Luiz while commentating for Sky Sports during a match last season.
Neville opined that the attack-minded Brazilian defender looked like he was being "controlled by a 10-year-old in the crowd on a PlayStation".
"He's happy to make jokes about players, referring them to a PlayStation game, but I'm not sure many World Cups have been won on PlayStation — so I think Gary needs to stop playing games and concentrate on his coaching," Tevez said.

"I know Sky is a high-profile and lucrative job and must pay well, but he has to decide whether his first loyalty is to them or the FA (Football Association).
"He should be out there watching games in the Premier League or the Championship, reporting back on current players and those who might play a part in the World Cup and beyond.
"He should also be turning up at clubs, watching their sessions, seeing how top-class coaches work and how England players respond to them."
Tevez played alongside Neville at United for two years between 2007 and 2009, before leaving the club in acrimonious circumstances and joining their local rivals, City.