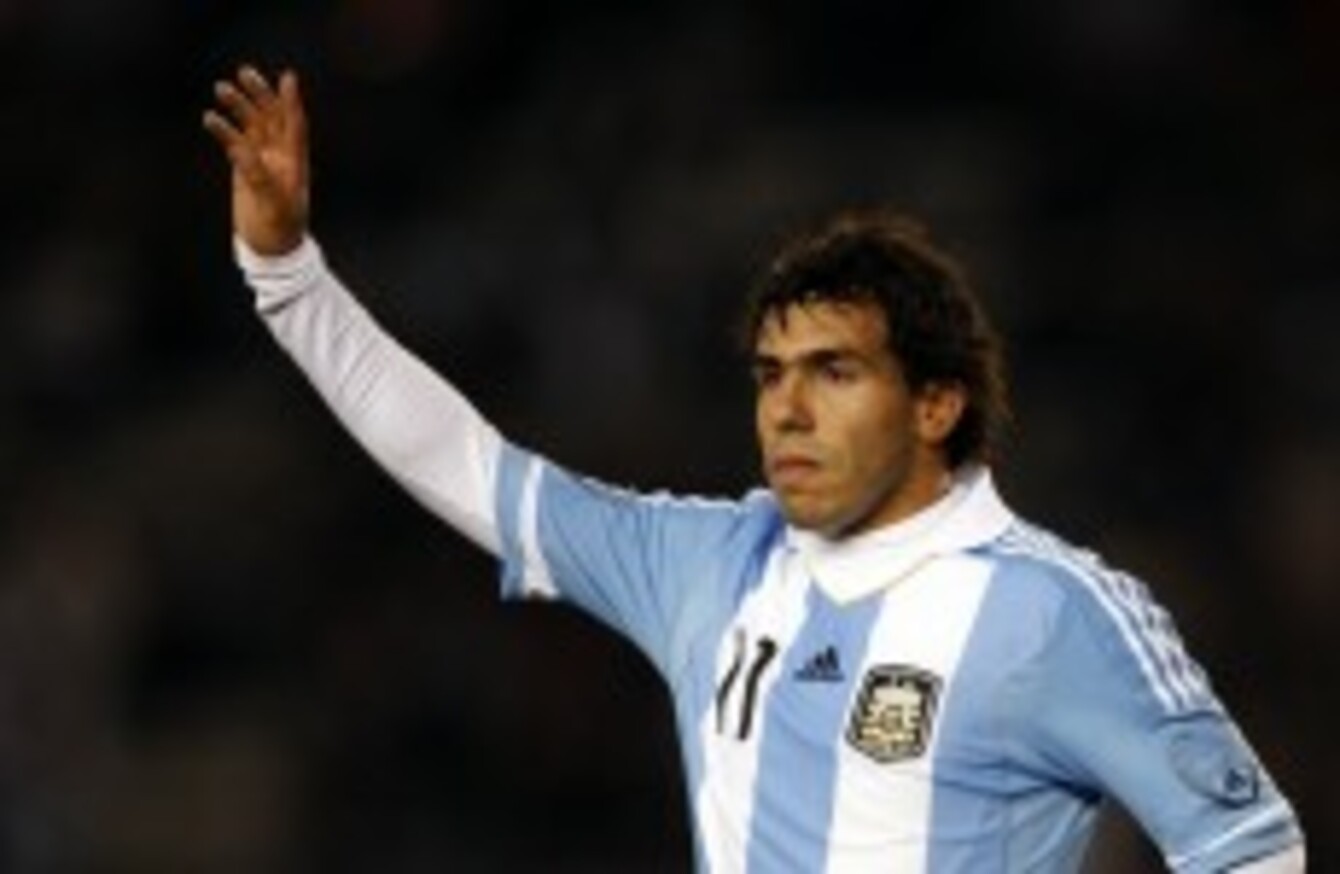 Image: Pa
Image: Pa
MANCHESTER CITY MANAGER Roberto Mancini has confirmed that an agreement has been reached with Corinthians for the sale of Carlos Tevez, according to Sky Sports News.
Speaking to the media ahead of the club's friendly in Vancouver (which has now been pushed back 24 hours due to a waterlogged pitch), the Italian said a move was now imminent.
But asked whether Tevez would now be discussing personal terms, Mancini replied: "I don't know this. I repeat, at the moment, Carlos is still a City player."
"I want to wait. At the moment we are here, we are working with the other guys. We should think about this."
Defender Joleon Lescott admitted he would be disappointed to see his team-mate depart but understood his wishes. The England international told the TV station: "We'll be disappointed if Carlos leaves but it was down to the club and Carlos what was best for each other and they have come to an agreement so I wish both parties all the best.
"Carlos is his own man. Last season he played to 110% every game so none of us will be holding any grudges towards him and we'll wish him all the best if he does leave."
Goalkeeper Joe Hart also said he'd be sorry to see the skipper leave but said 'he doesn't know what's going on'.
The Sao Paulo club moved for the Argentina striker after being alerted by Tevez's admission earlier this month that he wished to leave City for the sake of his family, with his two children based in his homeland. He previously played for the club between 2005 and '06.