1. A few months before the first UFC event, Isaacs found himself at his desk surrounded by a growing crowd. On the television they were all watching two Brazilian men fight it out on the beach in Rio de Janeiro, a buzz in the air. McLaren had intercepted a VHS tape called Gracies in Action on its way to obscurity, and the whole office was quickly obsessed with it.
Was it really safe? Was it a sport?" Isaacs said. "We're watching this tape with Rorion Gracie narrating, saying things like, 'This man has insulted the Gracie family,' and then some scrawny Gracie brother or one of the uncles beating the crap out of him. It was really compelling, and our gut instinct was: 'Holy crap, this is really interesting stuff. How do we do it?'"
Writing in the Bleacher Report, Jonatahan Snowden takes a look back at UFC1 on its 25th anniversary.
Adam Davy The victorious European team at the 2018 Ryder Cup. Adam Davy
2. As summer gave way to autumn, Thomas had to decide on his wild card picks. Henrik Stenson, Ian Poulter and Paul Casey were relatively obvious choices given they would have qualified if there were 12 automatic spots available.
However Thomas faced a real dilemma with his final pick. It came down to whether or not to choose Sergio García, a talismanic player for Europe but whose form seemed patchy.
Throughout the wildcard selection process we provided clear and detailed information on each of the potential picks – broken down into details on their overall performance, how they fitted with the existing team in terms of pairings, and, in particular, how well their game was suited to a demanding course like Le Golf National. This was key to giving the captain a multi-faceted understanding of a player's suitability.
People tend to underestimate the level of work that goes into making such crucial selection decisions."
Blake Wooster discusses how analytics helped team Europe reclaim the Ryder Cup in leadersport.com.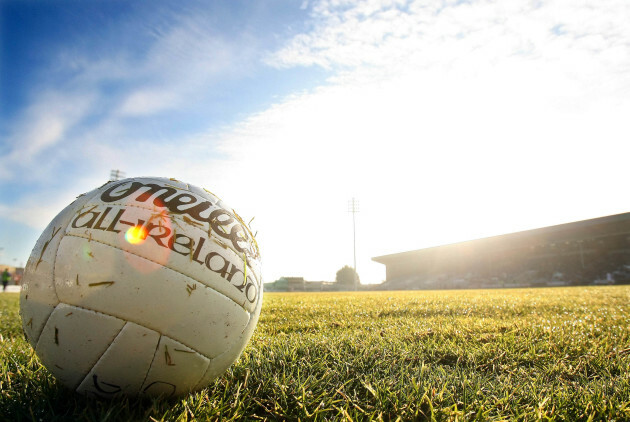 Cathal Noonan / INPHO Anna-Viktoria Vittinghoff first discovered Gaelic football last year. Cathal Noonan / INPHO / INPHO
 3. When you ask Anna-Viktoria Vittinghoff how she would have reacted if she had been told 18 months ago that she would be playing in an All-Ireland club semi-final in Aghabog, Co Monaghan, in November 2018, she laughs loudly.
"I would have been absolutely perplexed. First thing I would have had to do was Google Gaelic football."
The sport, then, was a stranger to her until last year, and her only "connection" to Ireland when she was growing up in Germany and Hungary, the respective birthplaces of her father and mother, was a fondness for folk music and the American Celtic punk band Dropkick Murphys. A tenuous enough link, that.
Mary Hannigan of the Irish Times speaks to Anna-Viktoria Vittinghoff ahead of an All-Ireland club semi-final with Scottish side Dunedin Connollys.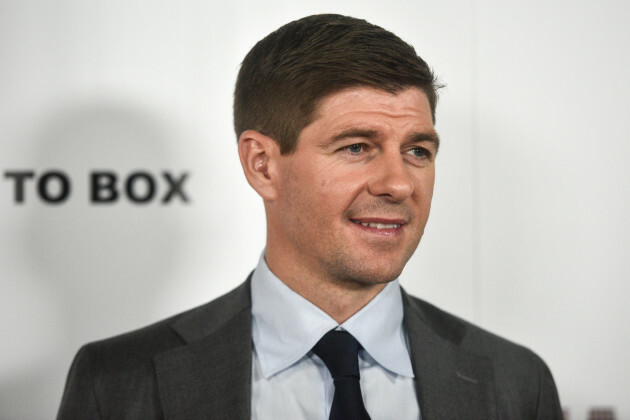 Peter Summers Steven Gerrard. Peter Summers
4. Gerrard has learned a lot from Jürgen Klopp at Liverpool.
"I was like a sponge, watching and learning. I watch him on TV and see how he handles situations. I could never be Jürgen with his charisma and energy. But if I can take a few things from him it will be such a help. And if I text, call or see him, Jürgen's always got time for me."
What was the most valuable lesson he gleaned from Klopp?
"Jürgen's really good at switching off. When the game is on he's very emotional but once it's over he can park the emotion.
"That's why he's so good at handling the pressure. After cup finals and a big setback he'll be the one to start the party. Tomorrow is a different day and that's a big lesson I have to learn. I have to live my life outside football while still being a manager. It is difficult but I'm trying."
Donald McRae talks to Steven Gerrard in the Guardian ahead of the release of the feature-length documentary 'Make Us Dream' about Gerrard's 27 years at Liverpool.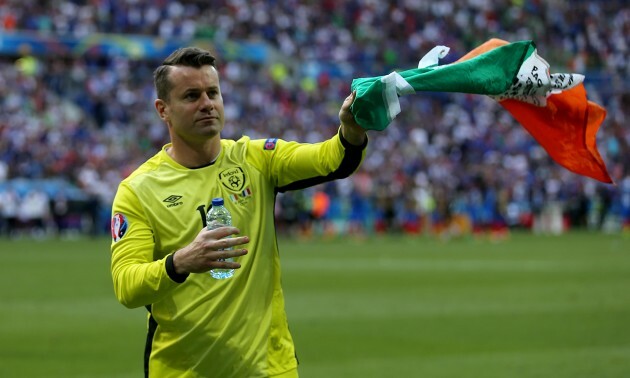 Donall Farmer / INPHO Shay Given at Euro 2016. Donall Farmer / INPHO / INPHO
5. Was Shay as gifted with his feet as someone like Ederson? No he wasn't. Was he as dominant in coming for crosses as someone like Courtois?
No he wasn't.But was he a phenomenal shot stopper? Well I don't have the numbers to hand, but in my mind he certainly was.
I've written here before on the impact he had at Sunderland and the one thing that made him stand out above everyone else was the belief he seemed to have in himself as a keeper and a steely mentality when it came to not wanting to be beaten by the ball."
David Preece writes about his appreciation for Republic of Ireland legend Shay Given in the Sunderland Echo.
EMPICS Sport France's Antoine Griezmann and Croatia's Ivan Rakitic battling for possession at the World Cup. EMPICS Sport
6. In that final, the footballing god was French. The first goal comes from a free-kick that's not a foul and VAR could have intervened because Pogba was offside. Then VAR didn't get the penalty wrong exactly but if he hadn't given it there wouldn't have been many complaints.
If there's a penalty, I see it once and I know; I don't need to see it 10 times. Anything that improves football is welcome but with VAR play stops, football loses that something.
You score and can't celebrate, you wait to see if the referee's finger's in his ear or he's …"
Rakitic draws the imaginary TV screen and he's back in Moscow. "You go over and over it, especially the first night. You say to yourself, to each other: 'You were the better team, you created chances, France weren't comfortable.'
There are those goals, then Pogba shoots, and it bounces back to him for another shot. Mbappé's going at 50kph and scores – we're caught on the attack, wrong-footed. Little things didn't go for us. But we played a great, great game and our heads never dropped despite losing for some time.
Writing in The Guardian, Sid Lowe speaks to Croatia star Ivan Rakitic about their magical journey to the World Cup final.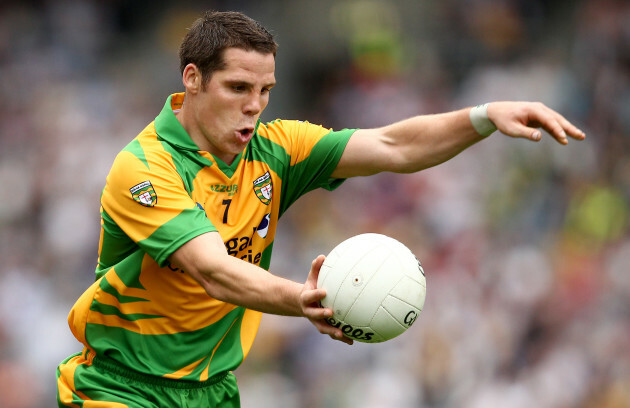 James Crombie Kevin Cassidy playing for Donegal in 2011. James Crombie
7. At that stage I had a fair idea that Donegal were going to go close. I thought then the text message I sent him… I was sitting on the balcony having a beer and I said, 'I have thought about this. I don't think that it is going to do the panel any good by me coming back in. I think it will cause more harm than good.
So I am not coming back and I wish you all the best.'And that was it.I think if I had have went back, maybe they mightn't have gone on to win it. Who knows? Maybe that unrest, or I was taking somebody's spot who was getting a game… Myself and Sarah discussed it on holidays and we felt it was the best thing to do.
It will sound strange to you Dec, and to a lot of people, but it is probably the best decision I ever made in my whole life.
Kevin Cassidy speaks to Declan Bogue about his time with the Donegal footballers and how he feels about missing out on an All-Ireland medal in the Irish Examiner.
Subscribe to our new podcast, Heineken Rugby Weekly on The42, here: