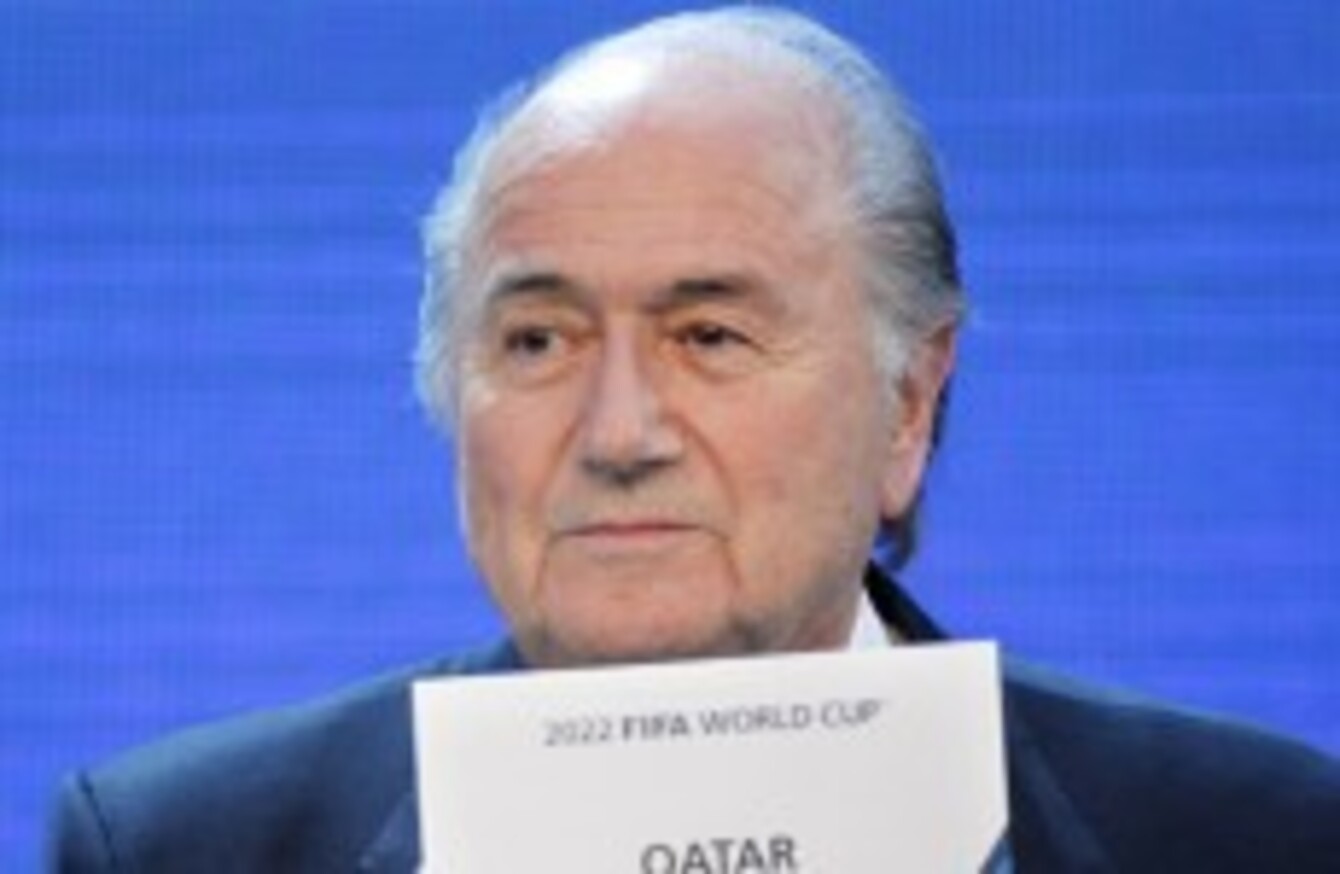 AN OIL-RICH desert may not seem like the sensible choice for the World Cup but FIFA won't have to worry about that for at least 10 years. That's around the same time any potential fallout from awarding the 2018 competition to Russia should be felt.
All about the money
This could also refer to Russia but the big money issue was certainly what put Qatar over the top. It was competing with the world's largest economy, two powerhouses in Asia, and a not-too-shabby candidate in Australia (G8 membership makes you count as rich), yet Qatar's petrodollars made it overcome all the infrastructural, environmental, and experience advantages held by each of these nations.
All four competing nations had the experience hosting Olympic games, while all bar Australia have previously hosted the World Cup and even the Aussies could point to doing an excellent job hosting a major global event in the shape of the 2003 Rugby World Cup.
Not only did these nations have experience of putting together major world events but they also had to build or develop the infrastructure necessary to do so. Essentially this means that much of what is needed to host was already in place. Qatar could point to none of this, nor indeed have they ever qualified for a World Cup Finals. All of these are notable problems but weren't the single biggest bid killer I cited when looking at the participants back in May.
It ain't half hot
The temperatures in Qatar during the summer should have been enough to kill off Qatar's shot at the World Cup. The average temperature in Qatar during the time the World Cup takes place will be between 45 and 50 degrees Celsius (113-122 degrees Fahrenheit). The bid committee has promised to provide air conditioned stadia that will make it safe to play and indeed they have presented plans for five of these stadia which look wonderful.
That will be fine for when the games are on but unless they plan on finding a way to air-condition the entire country then there are going to be some problems. This will certainly be off-putting and Qatar's own tiny population, just 1.5 million, will have trouble making the party atmosphere on their own although I'm willing to give them a shot based on this. The World Cup relies on travelling supporters and a vibrant home fanbase. Qatar lacks the latter and is an off-putting destination for the former. The state's limitations on alcohol will have to be eased but how much they are is still uncertain. So too are the issues surrounding women's rights and indeed human rights in general in the Gulf state. One would like to think FIFA have done their due diligence to ensure all is well on these fronts but given their own inspectors described the bid as high risk, nothing can be taken for granted.
The legacy of Russia's stadia could prove challenging
The success in recent years of CSKA Moscow and Zenit St Petersburg in the UEFA Cup (now the Europa League) may give the impression that the Russian Premier League (RPL) is bristling with talent and fan interest. The talent level in Russia has certainly improved over the last decade but attendances remain small, with average gates of just over 13,000. That's comparable to the Scottish Premier League (SPL) and no-one expects any World Cup games to be played in Pittodrie anytime soon.
Concerns over security and fan access, particularly with regards to transport, hold some weight. That being said, when a country that is far from a perfect democracy runs a major world event it's hardly difficult for such concerns to be overcome.
Instead it's the legacy of the stadia that will prove a bigger issue in the long term. Qatar has an ambitious plan in place which partially involves the dismantling of its stadia. Russia, for all its oil money, is not interested in such follies. They see stadia as critical to the continued development of the RPL as a major force in Football.
This does scream of wishful thinking as there is a glass ceiling due to geography that simply won't be overcome, no matter how flashy Russia's stadia are. SPL level attendances in grounds fit for European giants simply won't do. While not quite as drastic as Qatar's issues, Russia's World Cup could prove wasteful in the long run.
Emmet Ryan blogs about sport at Action81.