FORMER FRENCH RUGBY star Thomas Castaignède says controversial claims made by ex-teammate Laurent Benezech have been "exaggerated".
Benezech last year hit the headlines following the release of his book Rugby, Ou Sont tes Valeurs (Rugby, Where Are Your Values), which expressed serious concern about the considerable size of modern-day players in comparison with previous eras.
While being reluctant to accuse players of doping, Benezech has suggested the issue of "medical assistance" should be of greater concern in rugby and believes the "pressure" being put on upcoming stars to bulk up is unreasonable. Benezech therefore ultimately feels that "the system" is making players more vulnerable than ever to the risk of long-term health problems.
The issue has also been debated rigorously in the Irish media of late, with Sunday Independent journalist Paul Kimmage and ex-Munster and Ireland back-row Alan Quinlan among those weighing in.
But while many critics have played down such concerns, the former prop, who earned 15 caps for France during his career, fears for the welfare of modern players, telling Newstalk last December:
"Apparently there is a culture of a lot of rugby teams and players taking painkillers before walking onto the pitch. For me, that is something which is a concern."
Benezech added that this supposed culture was already emerging while he was still a player, explaining how he saw "things that I wasn't very comfortable with".
Nevertheless, former international teammate, Castaignède, has played down Benezech's concerns.
"I think it is exaggerated," he told The42. "It's history. I've played in the French team with him and after him, and I never saw [suspicious behaviour]. It's a bit strange that he says these things so much time after he played."
And while Castaignède believes that rugby's problems may not be as grave as Benezech has suggested, he acknowledges that there is no room for complacency on such matters.
"I hope that in rugby, those kind of things [won't become an issue]. I think it is right to say that maybe we are not in a time when these things are done, but be careful, because things can change very quickly and we need to protect our game."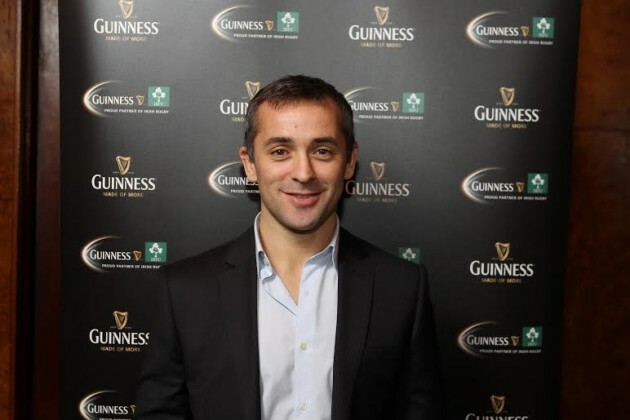 Darren Kidd Darren Kidd
(Thomas Castaignède believes rugby must do more to prevent potentially serious injuries stemming from concussion)
Castaignède, of course, was regarded as a relatively small but highly skillful and much-respected player during his peak, and only retired in 2007. With that in mind, does he think he could prosper to a similar extent in the sport's current environment, which Benezech describes with palpable disillusionment, whereby players' considerable size and the intensity of the game is now at unprecedented levels?
"I was fly-half and I think there is scope for small fly-halves, which is good for rugby — this world of powerful players. So you can see that flair [still exists] in rugby.
"The first 20 minutes might be difficult [for me] because there are huge players now and at the start of the game, they have all this strength, so it might be difficult to get over that 20 minutes unhurt, but if you manage to overcome those 20 minutes, you might see some gaps coming, even if the gaps are decreasing, because of modern players' movement.
"Second rows now move like back rows. There is no wasted player in defence and it's always difficult when you play at the highest level, but you can still sometimes see some very good, fluid games. So I'm still interested when I watch a game of rugby, because I think something special can happen."
Along with drugs in rugby and the incredible size of modern players, another hotly debated recent issue in the sport has been concussion.
The issue came under the spotlight again during last Friday's Six Nations opener between Wales and England. Winger George North suffered two serious-looking blows to the head, however Warren Gatland's side decided to let their player carry on, receiving widespread criticism as a result.
Castaignède is consequently one of many people who believes more needs to be done to try to protect players from potentially serious injuries.
TheNPC2012 / YouTube
"What happened to George North, exactly the same thing happened to Florian Fritz (see above), the French centre, when he played for Toulouse against Racing in the Championship.
"He was completely out of it, and the doctors didn't take the responsibility to put him out of the game, because the pressure was so strong from the coaches, and the guy whose responsibility it was ended up sacked.
"So I think the doctors need to be careful because of the pressure the coaches put on them. They need to be independent and I think it should not be a team doctor who decides. It should have been an independent doctor who ruled on whether George North could come back on the pitch or not, not someone who has a vested interest in the game.
"We need to protect the players — that's the most important thing."
Part 2 of this interview, in which Castaignède discusses this weekend's Ireland-France game and his past memories of Lansdowne Road, will be posted on the site on Saturday morning.
Shoulder to Shoulder for Ireland v England
French rugby legend Thomas Castaignède teamed up with Guinness, A Proud Partner of Irish Rugby and the RBS 6 Nations, to announce the next epic rugby experience for rugby fans available through the Guinness Plus App. Rugby fans who 'check-in' to the pub on the day of the Ireland v France match will be in with a chance to win an incredible VIP prize to take two friends to the Ireland v England RBS Six Nations game. The winner will enjoy a four-course gourmet meal, match tickets, pre-match celebrity guest speaker, and interviews with current Irish players during the post-match reception.
The Guinness Plus App is available to download for iPhone and Android Smartphones from the iTunes App Store and Google Play Store now.