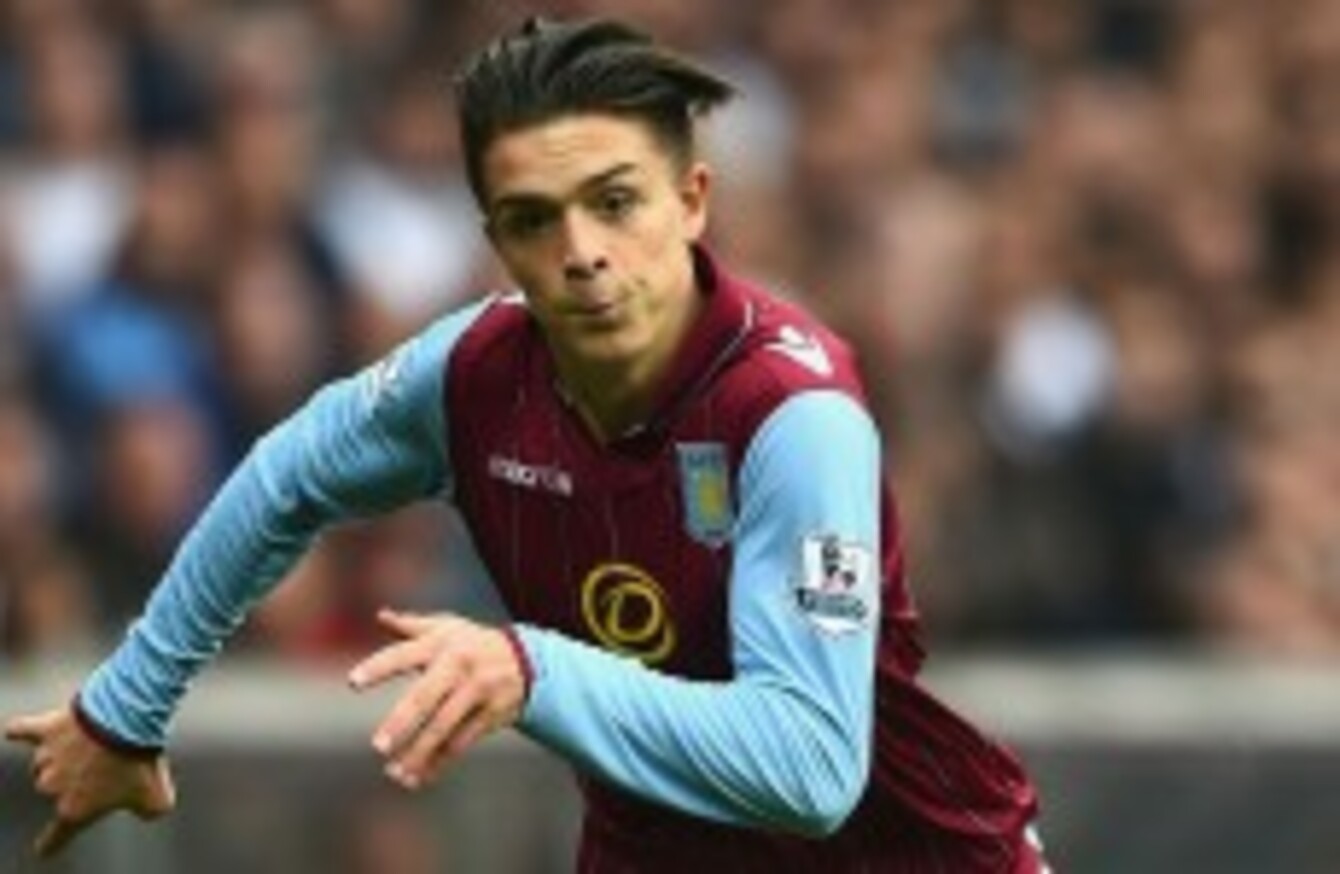 Grealish has appeared sporadically in the Villa team this season.
Grealish has appeared sporadically in the Villa team this season.
Updated at 15.13
NEW ASTON VILLA manager Tim Sherwood has described Jack Grealish as one of the best young players in the Premier League and insists he will be given the chance to show his quality.
The Republic of Ireland under-21 international endured a torrid time in recent weeks under previous manager Paul Lambert following an inappropriate statement on Twitter regarding his lack of playing time.
However, the former Tottenham Hotspur manager hailed the youngster's potential and confirmed he has been given a clean slate after replacing the Scot.
"I know him from youth football. I haven't seen him on the training field but I know he is a talented boy and potentially one of the best young talents," Sherwood said.
"He's in the first-team squad at the moment so I am very excited to have a look at him and learn more about him.
"Everyone in the squad has got an important part to play. There won't be anyone who is not included in my plans. It's a fresh start for everyone. Whether the previous manager liked them or he didn't, it doesn't matter to me."
The 46-year-old was praised during his short stint in charge at Spurs, developing and preparing the likes of Harry Kane and Ryan Mason for regular first-team action. And Sherwood enthused that he will be hoping to have the same effect on players such as Grealish during his spell at helm at Villa Park.
"The long-term view for the club is hopefully to develop their talent, but you can't do that if there's no talent there in the first place. I'm not sure what's there at the moment. I will have a good look. That's for a later date.
"The priority is winning games now. I will be watching all the youth games, as I always did, because I like watching matches, and looking at players who are ready to develop, because you have to watch them over a long period of time."