1. An emphatic statement of Tipperary's 2015 intent
We entered this game with questions over Tipperary after a nine-week hiatus from action and an indifferent league campaign. The 70-odd minutes of hurling in the Gaelic Grounds provided conclusive answers. On this form, Tipperary will be a major player in this summer's hurling narrative.
This was an emphatic statement of their 2015 intent as they gained revenge for back-to-back Munster defeats to Limerick in spectacular style. Two years ago they only mustered 1-15 in the corresponding fixture, today's total of 4-23 was proof of their attacking prowess.
All but four points of that tally came from play as well as they truly blitzed Limerick and demonstrated they can justifiably carry lofty ambitions for the season ahead.
2. A victory for Eamon O'Shea to savour
Eamon O'Shea's innovative coaching was a key reason for the success Tipperary enjoyed under Liam Sheedy but putting on the bainisteoir bib has been a tough assignment for him.
Losses to Limerick in the last two summers meant the Munster championship had been a barren hunting ground for O'Shea. Given this is his last campaign in charge before he hands the management baton over to Michael Ryan, O'Shea would not have wanted a winless Munster record on his CV.
He stressed afterwards that this success was all down to the players and deflected attention away from himself. But the Tipperary boss must privately be relieved to have claimed this victory. Now he has a chance next month to address another statistic, the lack of silverware during his Premier managerial tenure.
Morgan Treacy / INPHO Tipperary's Eamon O'Shea Morgan Treacy / INPHO / INPHO
3. Limerick didn't capitalise on bright second-half start
Limerick were left reeling by the concession of two first-half goals but rallied to be within touching distance at half-time as they faced a six-point deficit. The opening exchanges of the second-half were when they enjoyed their most productive spell of the game.
They got an injection of hope when Dowling slammed home a penalty and confidence coursed through the veins of the home support. When they got within a point, those Limerick fans became more vocal yet critically their team couldn't draw level or forge ahead.
There was a contentious incident when Graeme Mulcahy's point attempt, which would have drawn the game, was waved wide. TJ Ryan rued that decision afterwards but freely admitted his team had failed to capitalise on their bright start.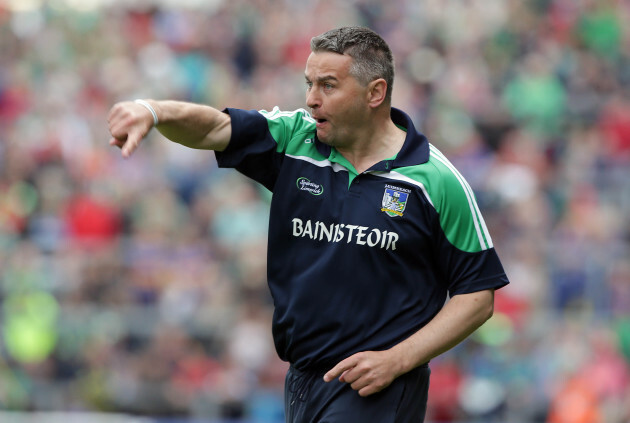 Morgan Treacy / INPHO Limerick boss TJ Ryan Morgan Treacy / INPHO / INPHO
4. Bubbles and Callanan run riot
John O'Dwyer and Seamus Callanan both picked up their first Allstar awards last year, capping summers that suggested they had taken their games to another level. Today confirmed their status as the two scoring lynchpins of this Tipperary team.
They were in electric form, hitting 2-12 between them overall with 2-8 of that coming from open play. Limerick's defence couldn't handle the deft touches and classy shooting that the Premier pair produced.
Their skill level was outstanding and with Limerick never able to stifle their threat, Bubbles and Callanan's performances set Tipperary on the road to victory.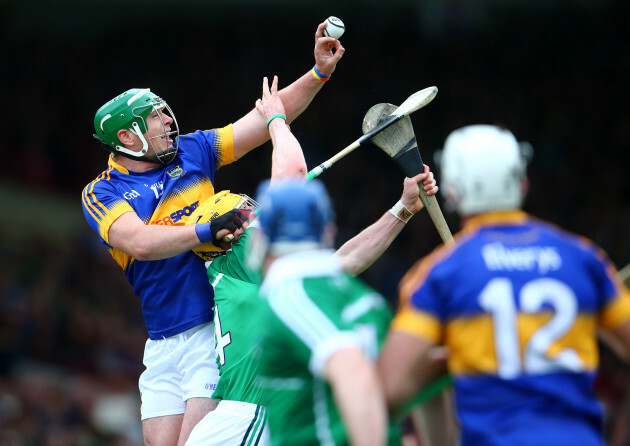 Cathal Noonan / INPHO John O'Dwyer in action for Tipperary today against Limerick Cathal Noonan / INPHO / INPHO
5. Issues for Limerick to address in qualifiers
Limerick have departed encounters with Tipperary in gleeful fashion over the last two years but their mood will be glum this evening. They'll discover their qualifier fate tomorrow morning and could be handed a daunting assignment.
How damaging this 16-point defeat will be will only become apparent over the next few weeks but it did shine a light on issues they need to address. Their defence was under severe pressure throughout, coughing up four goals and coming close to being breached regularly during the clash.
Barry Hennessy didn't enjoy a good day with his puckouts while Richie McCarthy had an uncomfortable afternoon on Seamus Callanan. They weren't clinical enough up front during the phases at the start of either half when their boot was pressed on Tipperary's throat.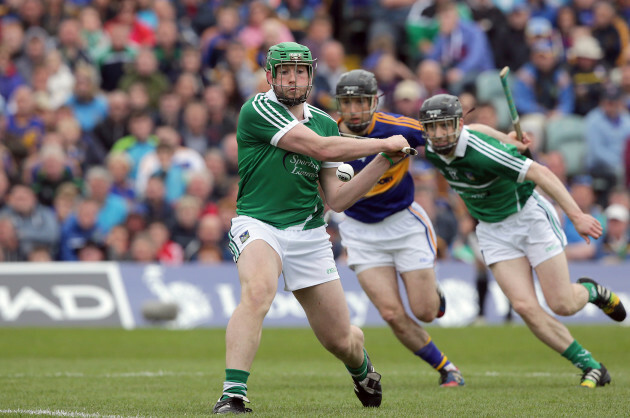 Morgan Treacy / INPHO Shane Dowling scores a penalty for Limerick in today's clash. Morgan Treacy / INPHO / INPHO
The middle third was another sector where they struggled to gain a grip in contrast to the Clare match where Limerick erected a sturdy wall across the middle that was central to their victory.
Shane Dowling and Declan Hannon did good things in attack while Cian Lynch showed flashes of genius after half-time. But it ended up as a chastening experience and this was a big setback for their squad.