TOM CONDON IS steeling himself for a clash of cultures when Limerick meet Clare in the All-Ireland semi-final.
Five weeks on from the wild celebrations which greeted their Munster title, John Allen's men are determined to dispatch their near neighbours in Croke Park on Sunday.
The winners play Cork in the All-Ireland final on 8 September and, for Limerick, it would be a chance to end 40 years of hurt and clinch the county's first hurling crown since the heroes of 1973.
First they face a Clare side who whimpered out in the Munster semi-finals, but since then the Banner's mix of pace and short passing has been the key to victories against Laois, Wexford and most recently Galway.
Limerick prefer a more direct approach but it's all about using your head when coming out from the back, Condon stresses.
"When Donal O'Grady came in to us two years ago, there were question marks that we were playing a short passing game but that was never the case," the corner-back said.
"It's just intelligent use of the ball coming out of defence and in trying to deliver it to the forwards.
Traditionally Limerick was always a gung-ho style and I think that's still the case. We still hurl off-the-cuff but it's just that bit cuter and more intelligent in finding a man and stuff.

That's the way you think about playing hurling, get the ball and drive as far as you can. But there has to be a bit of cuteness about it and a bit of precision. It does pay off if you stick to the gameplan.
No fewer than 14 of Clare's U21 side are involved in the senior set-up this season and their evisceration of Tipperary in the Munster final last week pointed not only to a bright future for the Banner, but an encouraging present as well.
Condon said: "I've watched numerous games now and I've watched back videos of their matches. They play a short, passing game. They are a very fit team and they proved that in the U21 final — they rank amok, they were all over the place.
"That's their style of play. It's working the ball up, there are no long deliveries or anything like that, but we've been studying their videos and trying to suss out their game plan. I won't give out any more than that!"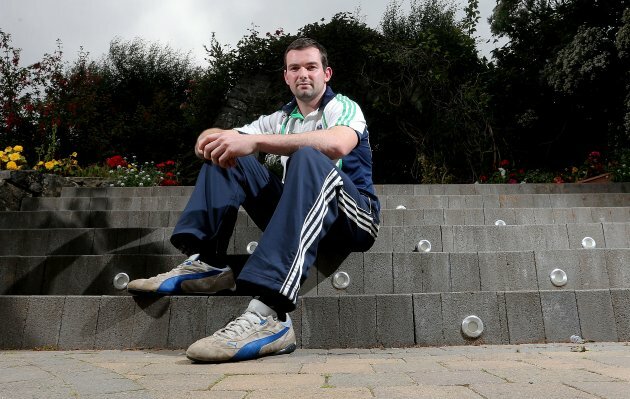 (©INPHO/James Crombie)
The corner-back, who plays his hurling with intermediate side Knockaderry, says the euphoria which greeted last month's Munster title was mirrored back home with the club.
"As far as I know it was the first Munster medal anyway to come back to Knockaderry, and the first Railway Cup as well at the start of the year so they're quite proud of that back there.
"It's great because it doesn't happen too often back in these small clubs. We'd be intermediate and as I say they're so proud. You're getting so many well-wishers and smiling and crying at times.
When we are winning, it means so much to them. Hurling is a big part of the life back there.