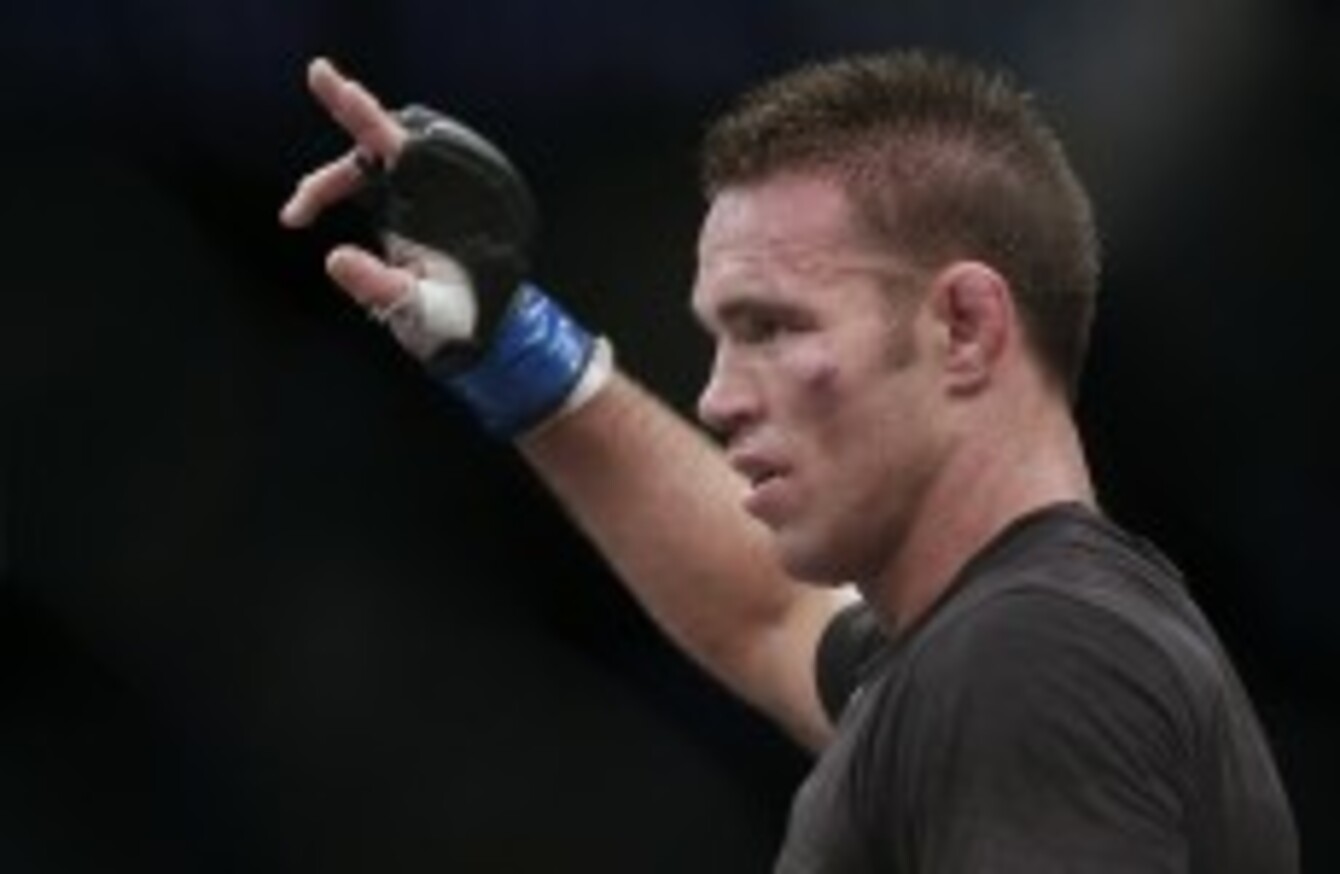 Shields: ended Maia's winning streak with a split decision.
Image: Andre Penner/AP/Press Association Images
Shields: ended Maia's winning streak with a split decision.
Image: Andre Penner/AP/Press Association Images
THE UFC'S MIDWEEK jaunt to Brazil proved overall to be an entertaining affair even if Demian Maia and Jake Shields' main event failed to set the world on fire.
The card produced two standout fights as Raphael Assuncao and TJ Dillashaw picked up the "Fight of the Night" bonus for their technical and varied bout as Fabio Maldonado and Joey Beltran's slug-fest predictably ran them close for the honours.
Dong Hyun Kim stunned Erick Silva and the Brazilian crowd on his way to a spectacular come from behind win while Thiago Silva saw off a plucky Matt Hamill.
But the real talking point from the night came when Rousimar Palhares submitted Mike Pierce with a brutal heel hook in the first round but seemed to hold on to it for too long after Pierce tapped out and the referee stepped in. Those couple of extra seconds have cost Palhares dearly.
"He's done"
Dana White's no-nonsense approach has struck again this week and this time it's Palhares who bore the brunt of it. White has told the Brazilian that he will never fight in the UFC again after he held a submission for too long after his opponent had tapped.
The fight may have only lasted 31 seconds as Palhares executed a slick and devastating heel hook that had Pierce tapping almost immediately but it is the few seconds after the referee stepped in that has caused the most hurt.
The Brazilian failed to let go when Pierce began tapping which is alright in a way because most fighters are taught to keep going until a fight is stopped. It was his failure to release for a time after the referee stepped in that left a bad taste in people's mouths and has consigned Palhares to the same fate as Paul Daley and "Babalu" Sobral.
YouTube credit: jhay Rak n' RolL
Despite it being the only submission on the card, Rousimar was denied the obligatory $50,000 "Submission of the Night" bonus on the grounds of "unsportsmanlike behaviour" and was then told that he no longer had a place in the organisation and he would never fight in the UFC again.
While it may seem a little harsh on this indiscretion alone White may have been swayed into taking this action as this is not the first time that Palahres has done this. He received a 90-day suspension from the New Jersey commission for a similar offence against Tomasz Drwal at UFC 111.
There is no place for this type of behaviour in the sport so White was forced to cut him to uphold the image they are trying to create in MMA.
YouTube credit: Keith Olbermann
Results roundup
Away from the controversy the event was deemed a relative success. While the main event failed to get off the ground, both inside and outside the Octagon, Demian Maia and Jake Shields displayed some top level BJJ skills that many of the purists would appreciate.
In an extremely competitive affair it was clear from early on where the majority of the fight was going to take place but neither man could gain the upper hand needed to close out the fight. In the end Shields picked up the split-decision victory and snapped Maia's three-fight winning streak.
Another man to pick up a close split decision was Raphael Assuncao as he battled his way to a hard fought win over TJ Dillashaw. The American started better landing some strikes and scoring the TD but he was unable to keep his opponent down for long.
As the fight went on the Brazilian began to land cleaner shots and shrugged off a submission attempt on his way to taking the second round. Both men mixed it up in third and it was Assuncao's aggressiveness that perhaps swung the decision in his favour.
Predictably Fabio Maldonado and Joey Beltran served up a stand-up war in which Maldonado somewhat surprisingly picked up the win. Beltran seemed to be in more control but was unable to finish the Brazilian who snuck a hometown decision.
Thiago Silva was rarely threatened as he cruised to victory over Matt Hamill while Dong Hyun Kim produced a spectacular Cheick Kongo-esque comeback as he flattened Erick Silva just as it looked like he was going to be beaten himself.