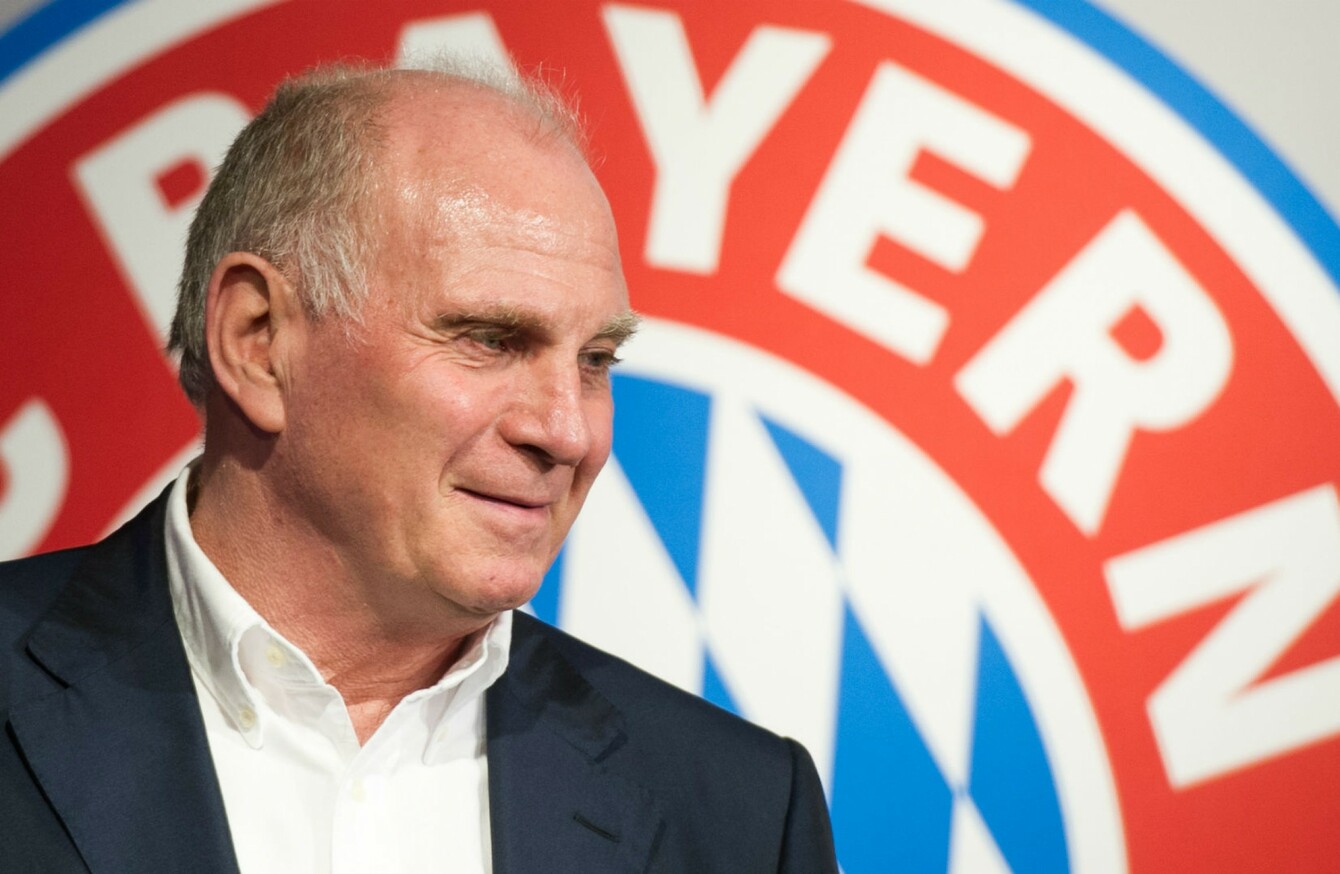 Bayern Munich president Uli Hoeness
Bayern Munich president Uli Hoeness
BAYERN MUNICH PRESIDENT Uli Hoeness has warned the club's foreign players to either start learning German or potentially face a fine.
The Bundesliga champions have brought in players such as Douglas Costa, Renato Sanches and Kingsley Coman in recent years, who have been struggling to pick up the language.
Hoeness feels speaking German is crucial to their integration, though, and has told the club's foreign stars to step up their attempts, citing head coach Carlo Ancelotti as a good example.
"The main language in the dressing room should be German again or there will be small groups," Hoeness told Sport Bild.
"It is not a good thing when you cannot take part in conversations. If you want to integrate at a club, you will have to learn the language. If you don't learn the language, that's a signal that you are only using the club as a stepping stone. Not enough importance has been given to this recently. It is no longer enough to just speak French or Portuguese.
"When Franck Ribery joined Bayern, he saw us as a stepping stone at first. But then he realised how important Bayern were and learned German. That is the way to go.
"It should become a rule that players speak German. If not, they have to pay up. That is the easiest way to get there.
"Carlo Ancelotti serves as an example to some of the players. I am impressed with him. Communication is important for the coach, but it also shows what you can do if you really want it."
The42 is on Instagram! Tap the button below on your phone to follow us!