NOT SINCE THE days of Professor Pat Pending and the Anthill Mob have we been able to view such ludicrous road trip antics.
In case you missed it yesterday, here's why almost the entire Ulster squad were scrambling coast to coast from Belfast to Bundoran. And below we've taken the liberty of combining the best parts of the trek for all you who can't be bothered with Twitter.
No need to thank us, Ireland. You're welcome.
Jackson was a slow starter in #FleeFly, but he had nobody fooled with this pokerface…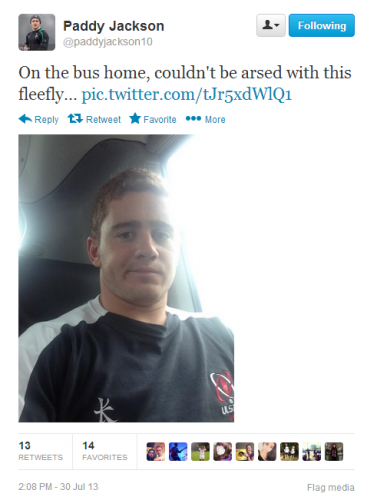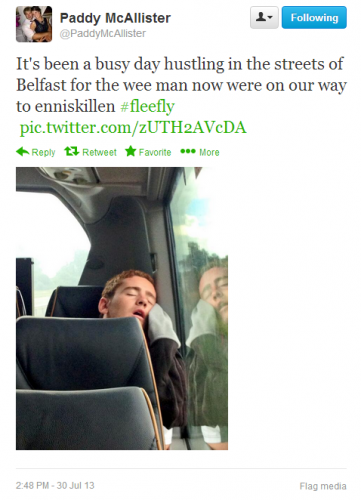 …and certainly made up for lost time
Image credit: Chris Cochrane
One costume change was enough for most players, not our wee Jacko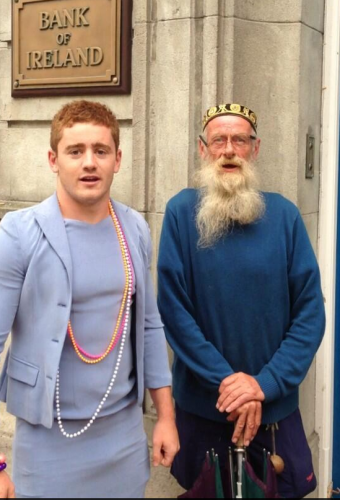 Image credit: Chris Cochrane
Meanwhile, back in Belfast
We have absolutely no way of figuring out what precise time this was at. But it's bright, so fair play to Kate for picking up three strange men of the road.
It was lucky that Kate did come along, otherwise Mrs Olding would have pulled out the stationwagon for her wee boy
No doubt she'd have been spitting on a tissue and wiping his cheeks clean in no time.
Other, much less efficient, teams had donned their gowns before leaving the city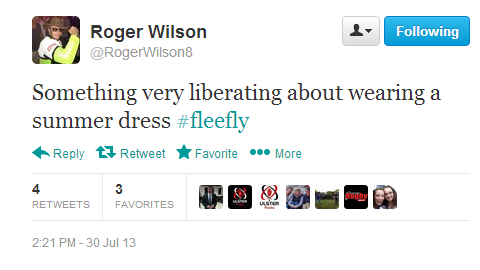 It wasn't the head start they envisaged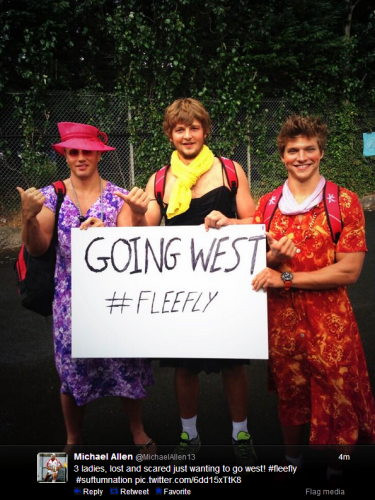 Fatigue set in just west of the Ballygawley roundabout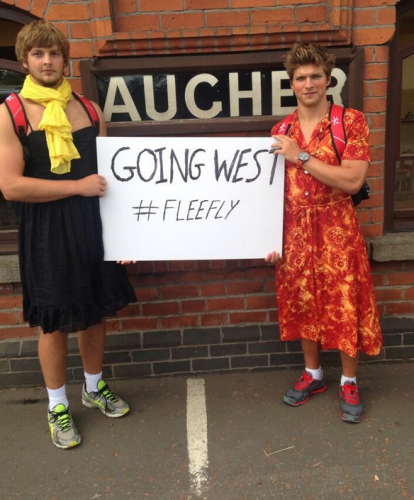 Image credit: @MichaelAllen13
Where is Paddy Wallace, we hear you ask
He's drinking some blue WKD with Craig Gilroy. Rank.
Stephen Ferris took a MotherF%&*in' boat across Lough Erne
Just 'cos.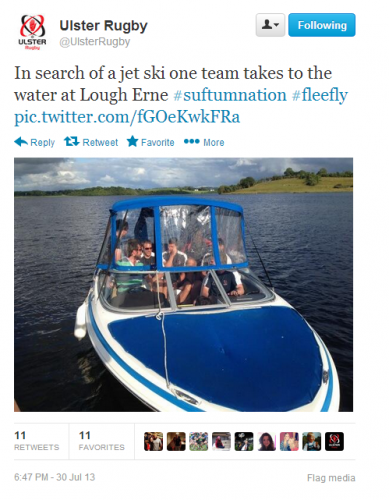 Though we're not sure this was the kind of product placement the sponsors had in mind
The tasks got stranger and stranger for the stragglers
The R/ISPCA have been alerted.
Having picked the most direct, and least fun, route the winners* were on the home straight
*We're yet to receive the final points tally from the judges.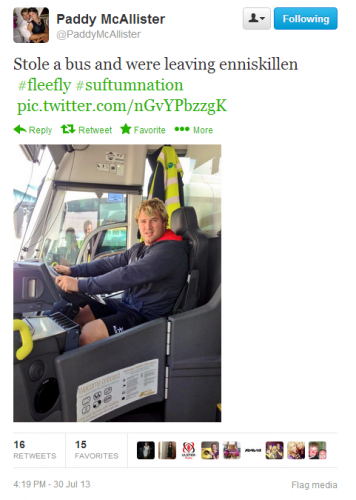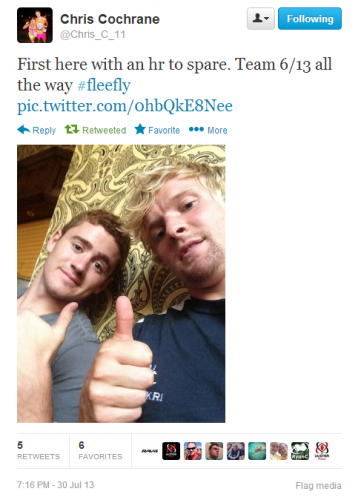 But every madcap movie should always leave room for a sequel