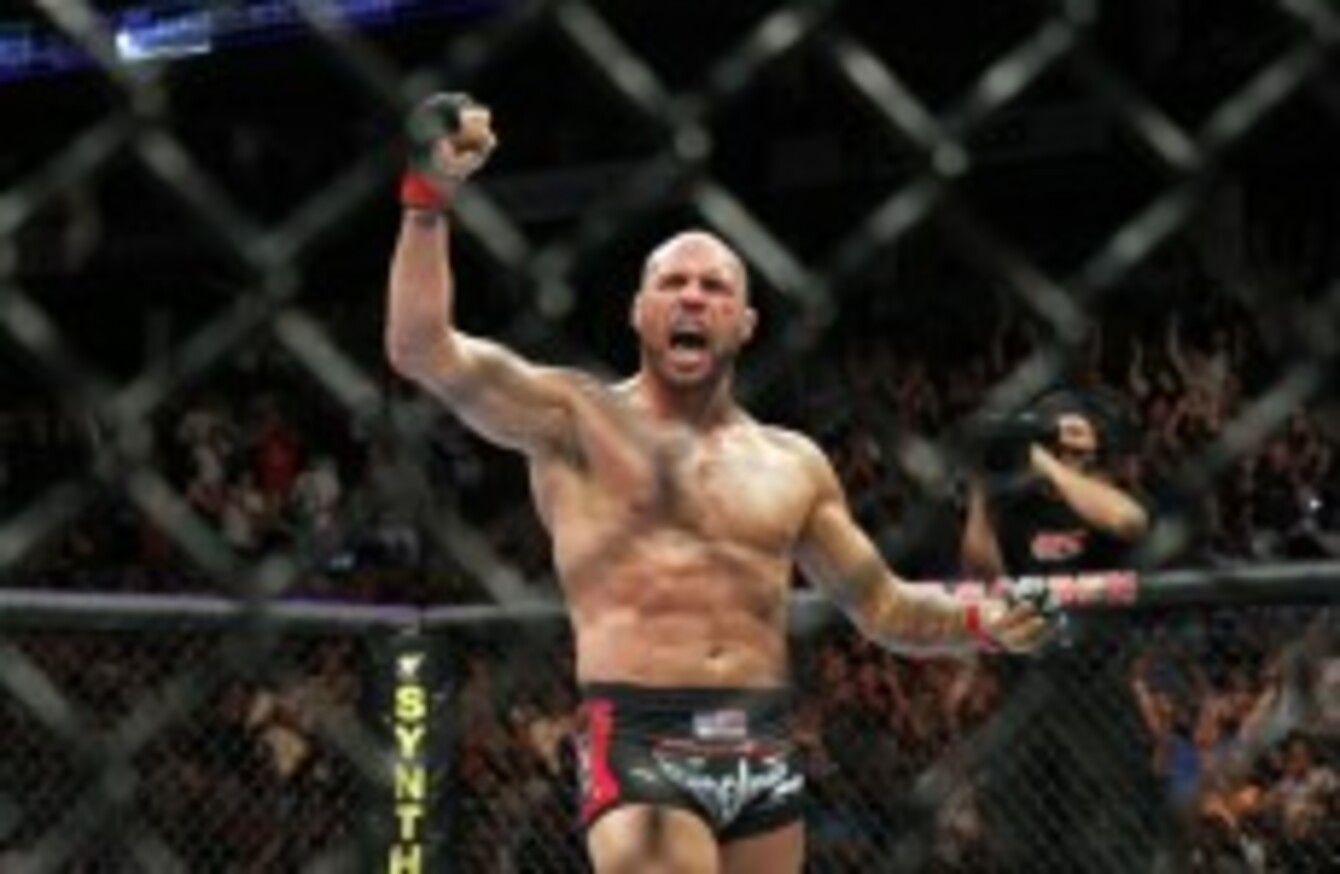 ONE OF THE UFC's all-time greats announced this week that the next time he steps into the Octagon will be his last.
Randy "The Natural" Couture has been a superstar in MMA since the 90s and his recent resurgence in the sport has won him a new generation of followers who can't believe the level he is still performing, at the ripe old age of 47.
Randy is to the UFC what Ryan Giggs is to soccer, if Giggsy was to play for another 10 years. Couture is one of the sports' most decorated stars having won the UFC Heavyweight Championship three times and the Light Heavyweight Championship twice.
He was inducted into the UFC Hall of Fame in 2006 and subsequently decided to retire from professional fighting. That lasted less than six months as he was offered the chance to fight Tim Sylvia at UFC 68 for the Heavyweight Championship.
He made history that night by becoming the oldest ever UFC Champion aged 43 and with that he became the sports' first three time champion.
Despite his age, Randy seemed to be getting better with every fight and his run of three straight wins meant that fans were dreaming of one last possible shot at a title for "Captain America".  This was not to be however as he announced this week that after his bout with Lyoto Machida he will be hanging up his gloves to focus on other things.

Lacy and Diaz to face off in the boxing ring?
Strikeforce Welterweight Champion Nick Diaz seems to be following through with his plan to have a professional boxing fight as his next outing, and Jeff Lacy could be his opponent.
The ever unpredictable Ceasar Gracie graduate has one of the best stand-up games in MMA and originally wanted to fight Fernando Vargas. He has since turned his sights to Jeff Lacy who seems willing to fight him even if it is in Diaz's hometown.
I have to say it would be intriguing to watch if it got the go-ahead. Boxers have tried the cross-over to MMA mostly with disastrous consequences, think Toney and Couture, usually because MMA has so many other facets to it.
Mixed Martial Artists always train with the best in a certain discipline whether it's boxing or jiu-jitsu and it would be interesting to see how one of the sport's best stand-up guys would fare against a pro boxer.
Meanwhile, this season of The Ultimate Fighter has yet to really take off. The focus seems to be more of the coaching style of Brock and Junior and from the fights we've seen already, there is no real stand-out performer.
There is no doubt that Brock is taking his coaching role very seriously but his lack of people skills and uncompromising attitude has already upset some of his students. Dos Santos on the other hand seems to have a good set of coaches around him and the team spirit in his camp is quite high. It will be interesting to see how the season pans out.
Also shown on TV recently was the Primetime episode focussing on the GSP and Jake Shields bout next week. The hype around the fight seems to be gaining momentum and after watching the first two parts I think it is going to be one hell of a matchup. Jake Shields seems to be very focussed and is coming from a team that already has 2 champions on its books. Could Shields make it 3?