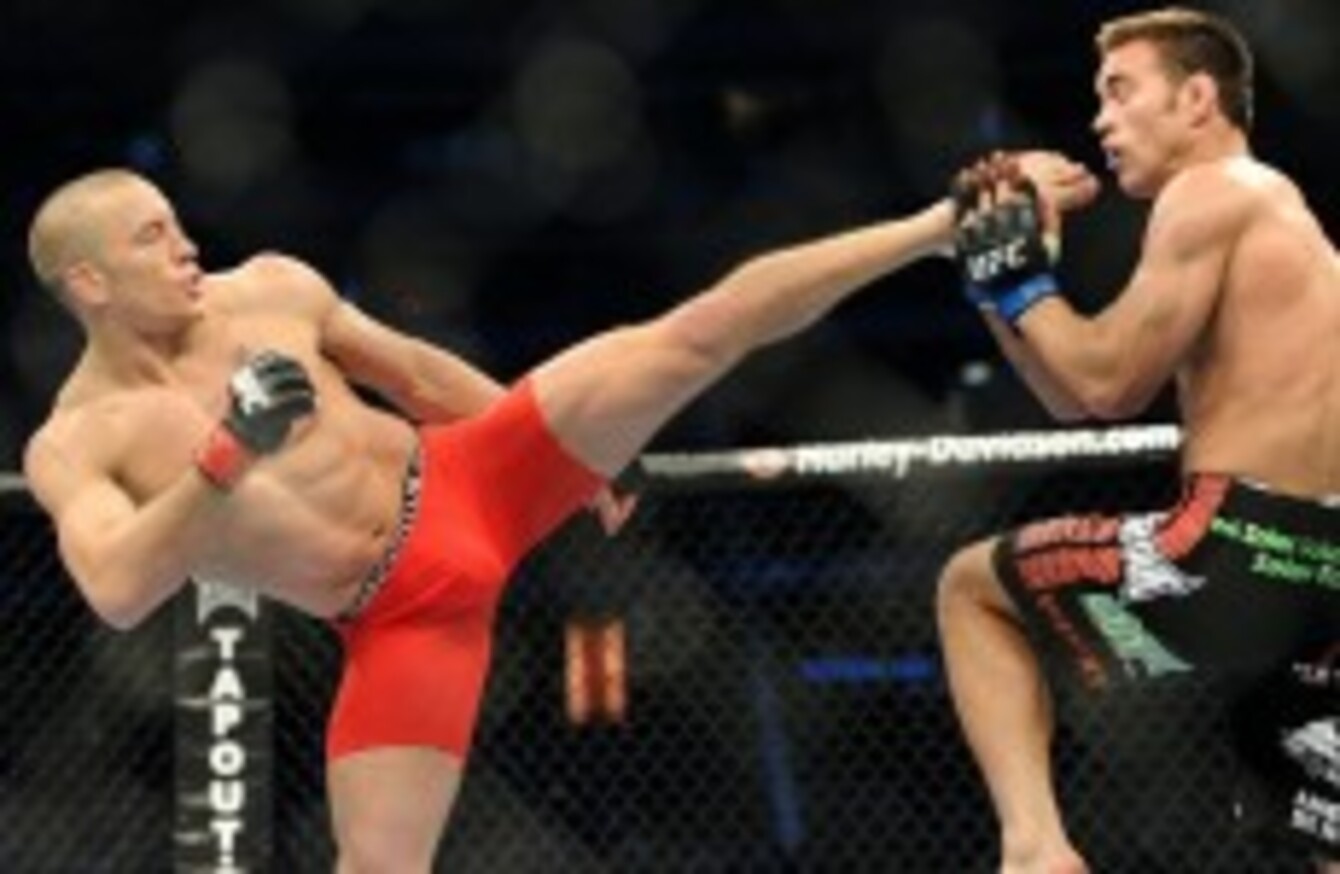 THE UFC HAS always been seen as a very forward-thinking company and in a move that goes against the stance of so many other popular sports, it has actively encouraged its fighters to get tweeting.
Just as Arsene Wenger announced he is to review the club's policy over the use of Twitter by his players, the UFC have headed in the polar opposite direction.
They have announced a bonus scheme that could see their parent company Zuffa pay out up to $240,000 to fighters utilizing the social networking site.
UFC President Dana White is no stranger to social networking as he already has over 1.4 million followers on twitter and the UFC has a partnership with Facebook that streams live preliminary fights to people who "like" their page on the site.
White has now turned his attentions to harnessing the power of twitter as he has set up a scheme, announced at the annual fighters summit, that will reward his fighters for gaining most followers in a quarter, highest percentage of new followers gained in a quarter and the most creative use of Twitter.
From 1 June each fighter will be split into four groups based on the number of followers they currently have and stand to receive up to $5000 if they come out on top in one of the desired categories.
UFC stars are already active on the site and the likes of Wanderlei Silva, George St-Pierre and Dan Hardy, who all tweet regularly, have over 300,000 followers between them.  Just this week a potential match-up between BJ Penn and Jake Shields was born on twitter as a conversation between the two ended with Penn saying "Let's do it!I'll contact Dana!"
Will we see Brock or Chael in the UFC again?
Two of the most marketable assets in the UFC's armoury are unclear of their futures in the sport this week, for very different reasons.
Current star of this season's TUF and former UFC heavyweight champion Brock Lesnar has again been struck down with a bout of diverticulitis, a serious digestive disease. Having originally fought the disease in 2009 he managed to overcome it and avoid surgery that would have almost certainly ended his fighting career.
However symptoms have resurfaced recently and that has lead to him pulling out of his scheduled UFC 131 bout with TUF rival Junior Dos Santos, who now faces Shane Carwin.
It has also lead to questions over his future but he was quick to deny that this will send him into early retirement.
Meanwhile popular trash-talking middleweight Chael Sonnen has to deal with an indefinite suspension of his fighting licence after the California State Athletic Commission ruled that inconsistencies in a previous statement were still being investigated.
As well as this, he is facing a felony charge on money laundering in connection with his real estate business. Despite arguing that a ruling against him could effectively retire him from the sport, the CSAC upheld their punishment decision meaning he can't take part in the next series of TUF where he was being lined up as a rival coach to Michael Bisping.