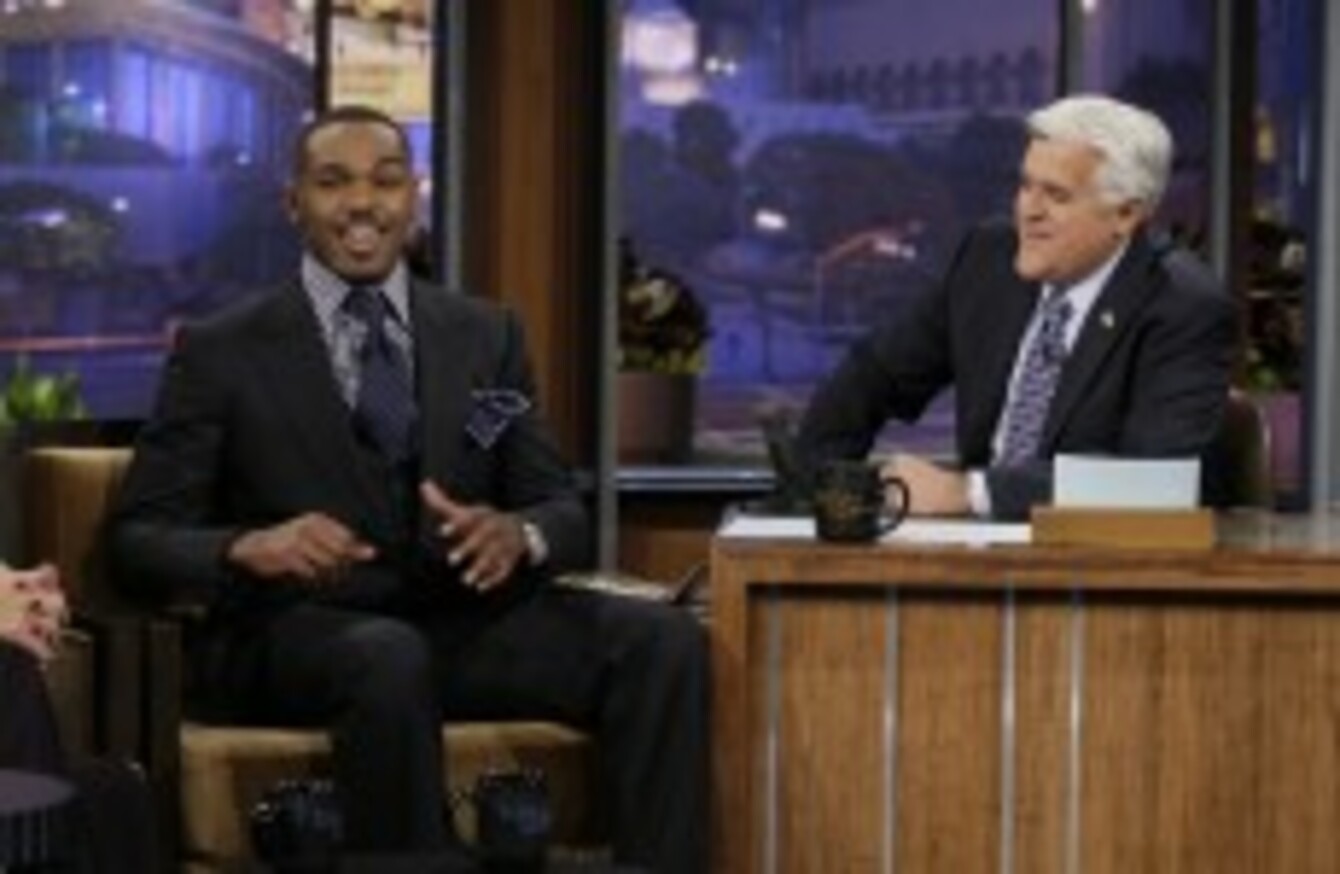 Image: Paul Drinkwater/AP/Press Association Images
Image: Paul Drinkwater/AP/Press Association Images
WHAT A WEEK it has been for Jon "Bones" Jones.  After becoming the youngest-ever UFC Lightweight Champion and foiling a real life robbery just hours before the bout, his first appearance on "The Tonight Show with Jay Leno" show has propelled him to a bona fide superstar.
Jones proved just what a prodigious talent he really is as he completely destroyed Mauricio "Shogun" Rua in three rounds, and you got the feeling that Jones could have finished the fight as early as the first.
Sporting the biggest reach in the UFC, 84.5 inches, Jones was able to jump in and do damage while Shogun was unable to get near him. The 23-year-old mixed it up in the first too by taking the BJJ black belt to the ground and issuing some precision ground and pound.
Shogun looked a shot fighter coming out for the second and was there for the taking, but the level-headed and patient Bones choose his actions carefully and Rua managed to hold on despite being completely overwhelmed. The young New Yorker completed his astonishing climb from contender to champion early in the third as Herb Dean stepped in after seeing Rua take too much punishment. He now faces a surprising opponent for his first defence of his title.
After earlier claiming that he would never fight a teammate, the lure of a shot at the title he once held proved too much for Rashad Evans as he entered the Octagon after the bout to confirm that he will face his one time friend next time out.
The California Kid makes a successful debut
Urijah Faber used his quickness to overcome a resilient Eddie Wineland and taste victory in his long-awaited UFC debut. Faber admitted to feeling some "weird" nerves going into the fight and that was obvious in a cagey first round.
The two fighters seemed more settled coming out into the second round and it was Faber who began to push the pace taking Wineland down before posturing up and showcasing his renowned ground and pound skills.
The third round brought much of the same from Faber as he saw out a unanimous decision victory that could see him take up a coach's position on season 14 of "The Ultimate Fighter" opposite current UFC Bantamweight Champion Dominick Cruz.
Elsewhere on the card, Brendan Schaub practically retired heavyweight legend Cro Cop by knocking him out in the third. Cro Cop seemed to be coping well with the younger and faster Schaub in a throwback to his Pride glory days before being unceremoniously knocked out in the last round. The Croation was subsequently released by Dana White.
The ever game Dan Miller stepped in on short notice to take on Nate Marquardt and despite losing a unanimous decision he done his reputation no harm with a plucky display. His brother Jim Miller enjoyed more success overcoming previously unbeaten Kamal Shalorus to make it seven wins in a row as he knocked his Iranian opponent mid way through the third round. This win places him on top of the lightweight division and a matchup with the winner of Maynard Edgar III could be his deserved reward.
In other news, Anthony "Showtime" Pettis lived up to his nickname in his fight with Ben Henderson last year as he produced one of the most talked about moves in MMA history:


Now it looks as though UFC heavyweight and this season's TUF coach is looking to emulate his lightweight counterpart. Brock will need to watch out.