URIAH HALL BECAME familiar with MMA fans following some devastating knockouts during season 17 of The Ultimate Fighter.
However, the toe injury – which is really graphic – he sustained in last night's clash with Thiago Santos might just bring him to the attention of non-fight fans.
Hall actually broke his toe early in the fight but went on to win the middleweight clash by unanimous decision at UFC 175.
Here is the injury:
John Locher / AP/Press Association Images Ouch, ouch, ouch. John Locher / AP/Press Association Images / AP/Press Association Images
This is what fight fans saw on TV:
And here is the x-ray tweeted by Hall himself: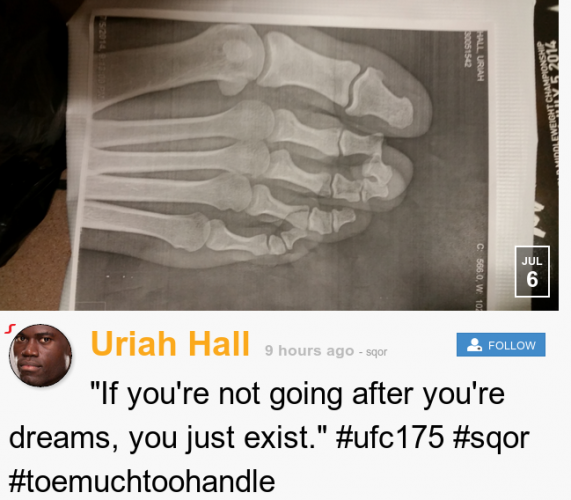 sqor.com sqor.com
Elsewhere on the card, Ronda Rousey defended her Women's Bantemweight title in just 16 seconds: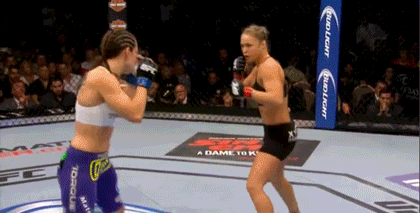 Internetican Internetican