http://youtu.be/Xwjr7tzqjdw
YouTube credit: OtagoDailyTimes
THE CRAZY THING is, Ruben Wiki wasn't even playing when he decided to hare after a naked pitch invader during Sunday's NRL clash between the Warriors and the Broncos.
A former centre, Wiki is now strength and conditioning coach with New Zealand's NRL club, so evidently he felt the onus was on him to sprint after a streaker traversing the Dunedin surface.
And what does he get for his troubles? This below image indelibly printed on everyone's mind (and every Kiwi newspaper) whether they like it or not.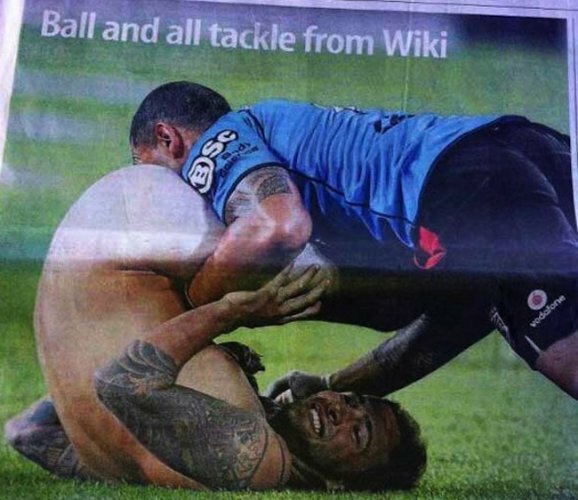 In the interest of balance, here's another – more decent – image of Wiki. It's from his days as New Zealand captain, visiting Buckingham Palace in 2007. He's standing fourth from the right (if you count the Corgi).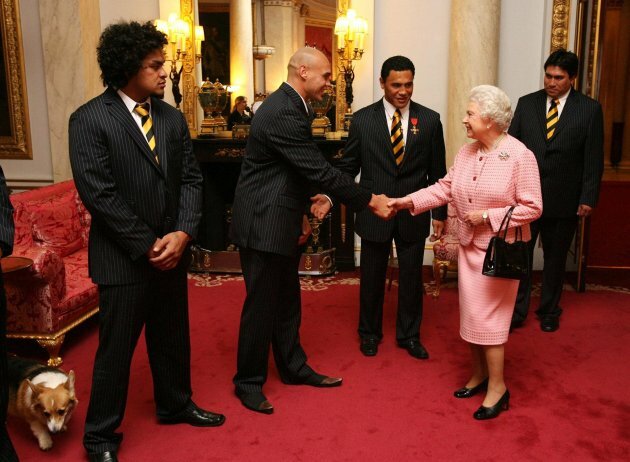 Johnny Green/PA Archive/Press Association Images