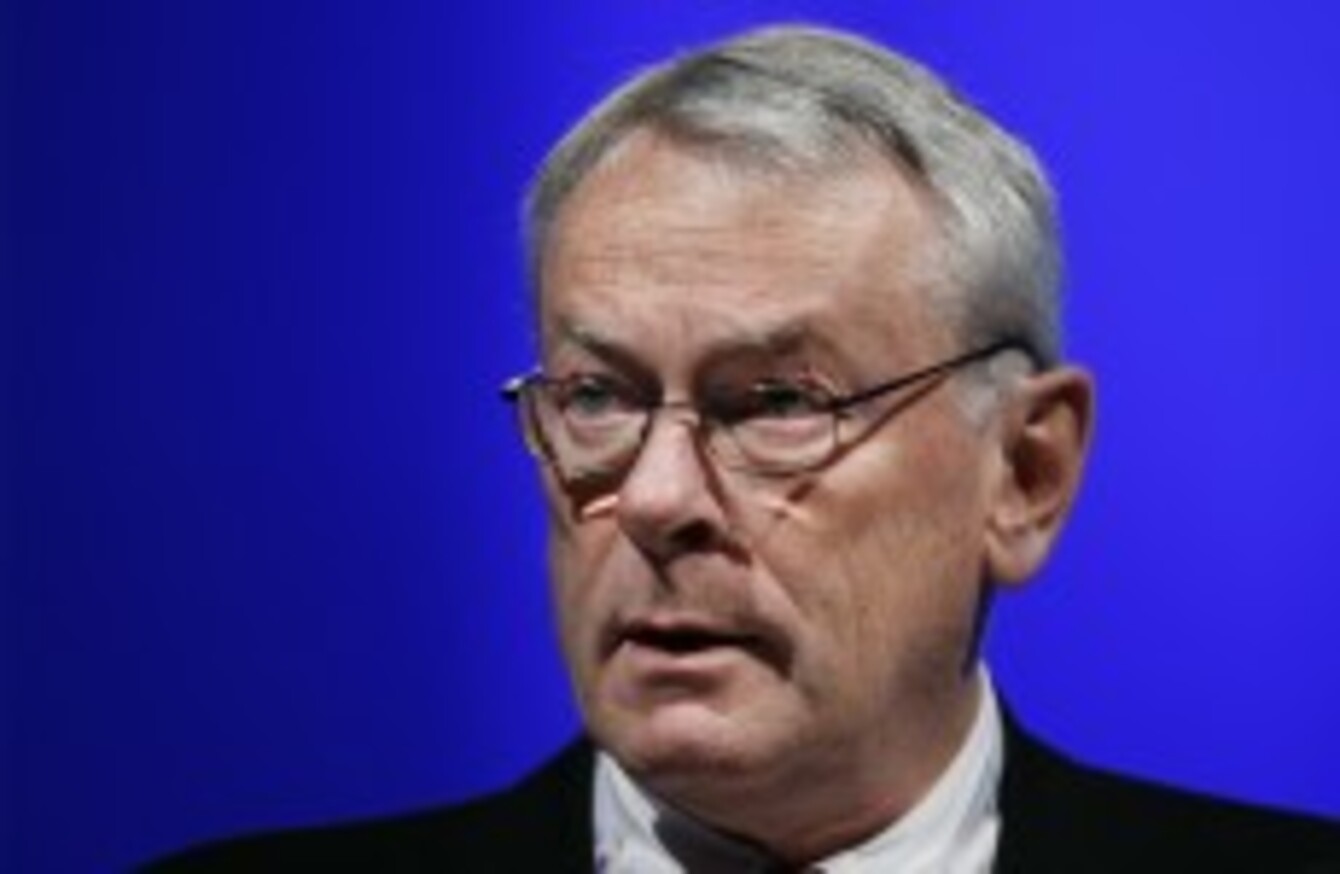 Richard Pound has described UCI's claims that they were unaware of any doping as "not credible".
Richard Pound has described UCI's claims that they were unaware of any doping as "not credible".
THE INTERNATIONAL CYCLING Union likely turned a blind eye to alleged doping by Lance Armstrong and others, the former president of the World Anti-Doping Agency has suggested.
Richard Pound said he complained for years to the UCI that the seven-time Tour de France winner and other cyclists were given advance notice of their drug tests and then allowed to go off unsupervised.
"It is not credible that they didn't know this was going on," Pound told AFP in an interview Friday. "I had been complaining to UCI for years."
Pound, who was head of WADA from 1999-2007, said drug testers would do tests on riders in the early-morning, hours before they had to appear for a competition.
"The race starts at 1 pm to 2 pm in afternoon and there are no tests prior to race to see if they are bumped up," he said, adding that after races, competitors had an unchaperoned hour before being tested.
"So then you go in and get saline solutions and other means of hiding the effects (of performance-enhancing drug) EPO and whatever else it is," he said.
"You have to say 'I wonder if it was designed not to be successful?'"
Pound's comments come in the wake of a damning US Anti-Doping Agency (USADA) report that charged Armstrong with orchestrating the most complex doping scheme in sports history.
Released Wednesday, it detailed Armstrong's alleged use of testosterone, human growth hormone, blood doping and EPO and included sworn statements from 26 people, including 11 former teammates.
"Where the rubber really hits the road is with UCI," Pound said. "If they persist with denial then they put their whole sport in jeopardy" because these investigations may spread to the Spanish and Italian pro cycling communities, among others.

"If all these show the same behavior as (US Postal Service) and UCI never seemed to be able to deal with it, they can't be so blind to not know this was going on."
UCI President Pat McQuaid told AFP earlier this week that the sport has moved on from its murky past and better tests meant riders were now much cleaner than in previous days, which are the focus since Armstrong was labelled a serial drug cheat by the USADA.
"The sport has moved on," McQuaid said. "The peloton today is completely different."
Pound, in reference to the USADA report, said he was dismayed by the scope and vivid details of the alleged doping practices by Armstrong and his US Postal Service teammates.
"I thought it was a very thoroughly researched report with evidence sworn or otherwise," said Pound, who remains on WADA's 38-member Foundation Board.
"I was disappointed to see the extent of the scheme and of the conspiracy and the large number of people involved in it," he said.
Armstrong has always maintained that he did not use banned substances during his career, but in August he chose not to contest charges put forward by the USADA.
Armstrong's days of sparing no expense to hire big-ticket lawyers to muzzle critics might be coming to an end, Pound suggested.
"I don't think it is credible for Armstrong to say 'all 26 of these people are liars and cheats and axe grinders,'" he said in reference to the sworn statements in the USADA report. "I am afraid his time has just run out on that."

"What is going to be a surprise is (if) after all this, Lance persists in saying he never did it. He's already lost in the court of public opinion," he said.

"You got to hope he will … admit 'I was the best of the worst.'"
Still, Pound said many Armstrong supporters, especially in the United States, are likely to dismiss the USADA report.
"There are a lot of people who have a big emotional investment in Armstrong," he said. "They don't want to know that he was a cheater … but if the pedestal he is on proves to be something he got by cheating, it isn't much of a pedestal."
Pound urged the 41-year-old cancer survivor to speak out against the use of performance-enhancing drugs, especially for the sake of his five children.
"You (have) got to hope he will say … kids you shouldn't do this to be a good cyclist."