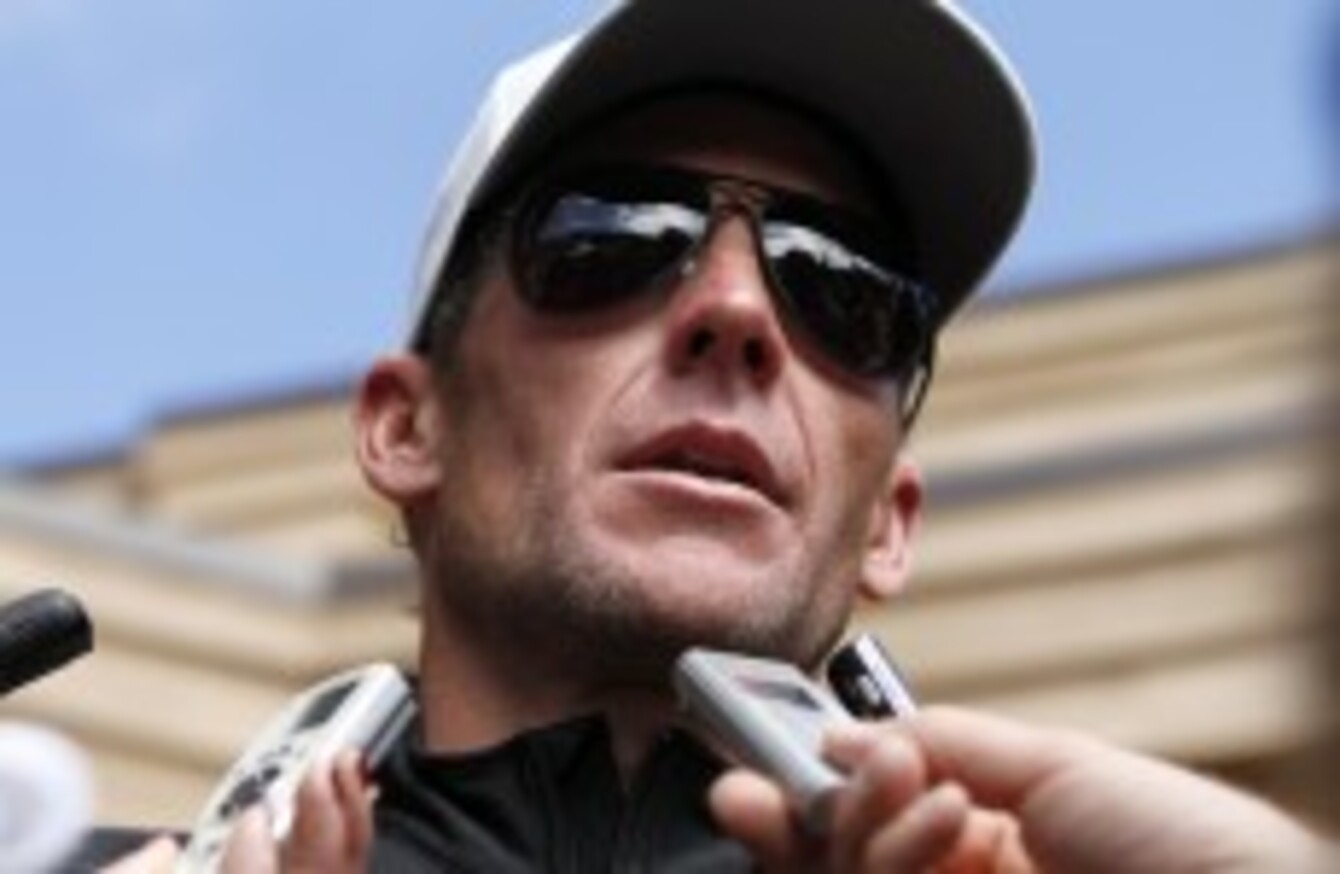 Image: Jim Urquhart/AP/Press Association Images
Image: Jim Urquhart/AP/Press Association Images
WADA CHIEF JOHN FAHEY said on Friday that Lance Armstrong's decision not to fight drug charges would be seen as an admission of guilt and he was disappointed the American would not face a tribunal.
"I would have liked to see the accusations, the innuendo, the rumours that have been going round for years tested in an open tribunal and a proper process, whatever the outcome was, so the whole world would have known what the facts were," he told ABC radio.
Armstrong maintains his innocence and accused USADA of launching an "unconstitutional witch hunt" against him as he declined to pursue procedures that could take his case to the Court of Arbitration for Sport.
But the World Anti-Doping Agency boss, an Australian, said the seven Tour de France winner's decision not to challenge the charges could only been as an admission of guilt.
"There can be no other interpretation," he said.
"His failure to rebut the charges allowed the USADA to take that as an admission of guilt and to impose sanctions.
"I believe USADA acted properly. They laid very serious charges, he has chosen not to rebut those charges," he added.
"He can say what he likes. The only way we would have known what the substance was of those charges, what the evidence was, was to have the evidence tested and I'm disappointed that won't occur."
The US Anti-Doping Agency said the American rider will be stripped of his Tour de France titles.
Armstrong's decision came after a US federal court dismissed his lawsuit against USADA on Monday, paving the way for the agency to continue its case against him.
USADA claims Armstrong used banned substances, including the blood-booster EPO and steroids, as well as blood transfusions dating back to 1996.
It also says it has 10 former Armstrong teammates who were ready to testify against him.
The 40-year-old, who retired from cycling last year, argued that USADA was usurping the jurisdiction that should belong to world cycling's governing body, the International Cycling Union.
But Fahey said this did not wash.
"He's competed in a sport which has subjected itself willingly to the world anti-doping code," he said.
"He's abided by those rules competing and I think it's a bit cute now to say that that process doesn't work.
"WADA is satisfied that USADA acted within the rules that are in compliance with WADA's code."
He added that Armstrong's failure to pursue his challenge against the charges sent a message that drug cheats would be pursued rigorously.
"It does say that there is a process out there that now applies in 193 countries in the world, where those that want sport to be clean and to protect clean athletes, will do what they can to catch cheats."