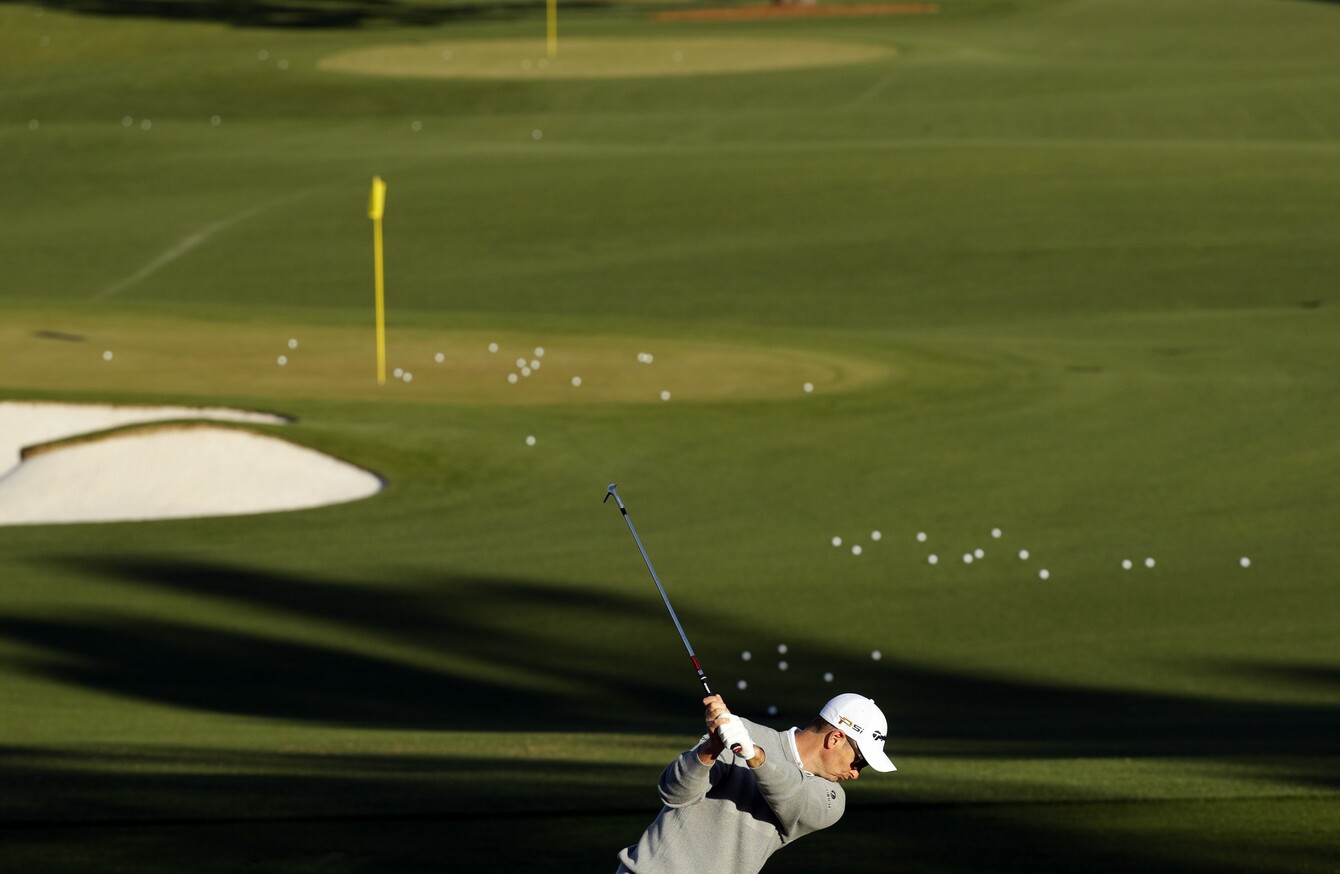 Image: Chris Carlson
Image: Chris Carlson
IT WOULDN'T BE Augusta without the ridiculous rules, it's just par for the course in these parts.
You may have heard some of them in the past; you can only ask for autographs in one part of the course (near the practice area), no phones are allowed and anyone caught buying or selling tickets within 800 metres of the hallowed grounds may be charged by police.
And of course, the dreaded jumpsuits they force the caddies to wear.
Broadcasters are also given a number of dos and don'ts for the event and this is where most fans, well those who will never see the event first-hand at least, begin to notice how different this tournament truly is.
Due to broadcasting restrictions, live action from the Masters can't be shown until a certain hour each day. The first group will tee off at 1.20pm today but Sky Sports won't begin their coverage until 7pm tonight.
Coverage starts at the same time on Friday and Saturday, with a 6pm start set for Sunday's finale. Sky will be screening the action live across Sky Sports 1 and Sky Sports 4.
The BBC will show highlights from the first round on Friday morning (BBC Red Button, 915-1015) and evening (BBC Two, 630pm-730pm). Highlights from the second round will be shown on Saturday morning (BBC Red Button, 10am-11am) and afternoon (BBC One, 130pm-230pm).
The broadcaster will then begin to show live coverage from 7.30pm on BBC One on Saturday, and 6.30pm on BBC Two for Sunday's final round.
Setanta Ireland will also be broadcasting from Augusta, with a highlights or preview show, scheduled for the four days of action. That will be followed by live coverage from 8.15pm on Thursday, 8pm on Friday, 9pm on Saturday, and 7pm on Sunday.
Spare a thought for the broadcasters, Augusta National has never made things easy.
The42 is on Snapchat! Tap the button below on your phone to add!