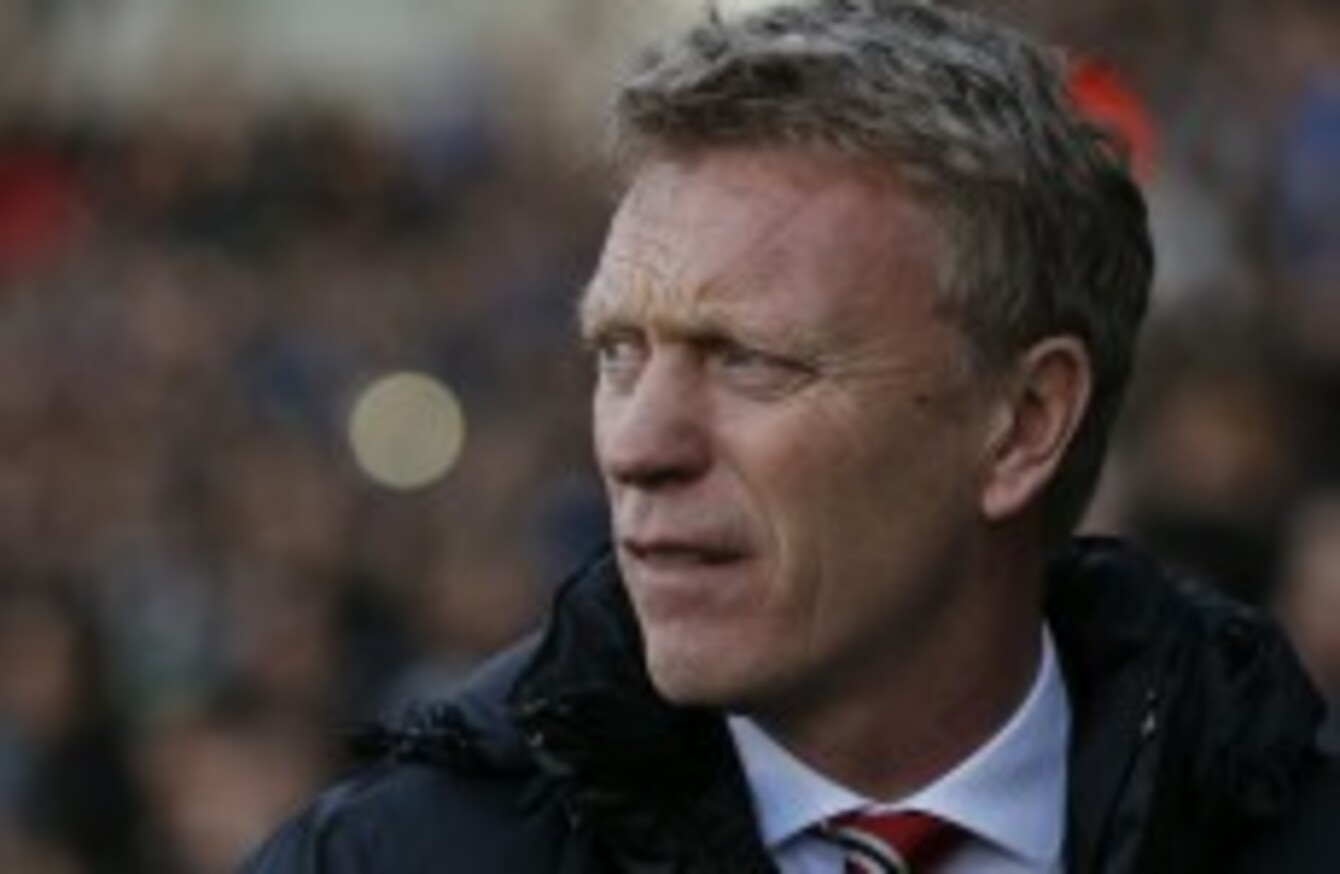 MANAGER DAVID MOYES believes that Robin van Persie and Wayne Rooney are finding the form that will ignite Manchester United's Premier League title defence.
Moyes believes his front two can be the most effective forward partnership in Europe and their performance in the 3-1 victory at Fulham on Saturday confirmed that they are beginning to click after a slow start to the campaign.
The pair combined to set up Antonio Valencia for United's opening goal before each finding their way onto the score-sheet and Moyes believes there is much more to come.
"I thought there were real signs of great combination between them, and they made the goals for each other," said the Scot. "There was good link-up play and I just started to see really good signs from the two of them.
"It was great they both got on the score-sheet, because that is what forwards do and I have always said you need these boys to get a hat-load of goals if you are to be successful.
"They are both incredibly talented and understand each other and the talents they both bring with them."
The victory gave United back-to-back league wins for the first time this season and the manager now hopes his side can develop the momentum to return to the leading group in the table.
"Our job is to climb the league table. We want to be nearer the top and I've no doubt by the end of the season we will be," said Moyes.
"Where we are just now isn't that important, other than you don't want to let the teams ahead of you get too far ahead of you. And we are going to have to keep building on today's performances and build on this performance."
Moyes's side travel to face Real Sociedad in the Champions League next week with doubts hanging over the fitness of Jonny Evans, Rafael da Silva and Tom Cleverley, who were all replaced at half-time at Craven Cottage.
Moyes said: "Tom Cleverley had double vision, Jonny Evans's back stiffened up and Rafael went over on his ankle. So I was forced to make the three changes at half-time, which disrupted the flow and the momentum a little bit. But I was pleased with the lads who came on.
"I'm hoping they will be fit. Rafa is the biggest doubt after going over on his ankle. Tom should be OK in a day or two's time and Jonny, I couldn't tell how his back is.

"It will be a difficult test against (Real) Sociedad. To go and play against any side in Spain who have qualified will be a hard test, but we will go over there and try and get a good result that will continue our good form in the group."
Fulham's consolation came from Alex Kacaniklic during an improved second-half showing from Martin Jol's side that eased the pressure on the London club's manager.
Jol had been the target of boos at half-time, but he believes his side's recovery showed he has the support of the players.
"I was feeling lonely when the goals went in. We had ambitions before the game and I had to raise spirits in the game," he said.
"I have no fear. In the past I always said, 'Have no fear, Martin is here.' I worry if the supporters are on my back, but on the other hand, it's better the supporters are on my back than on the players' back.
"You saw the reaction of the players in the second half and I felt better for that. You feel lonely if they leave you alone, but at this club they don't leave you alone."