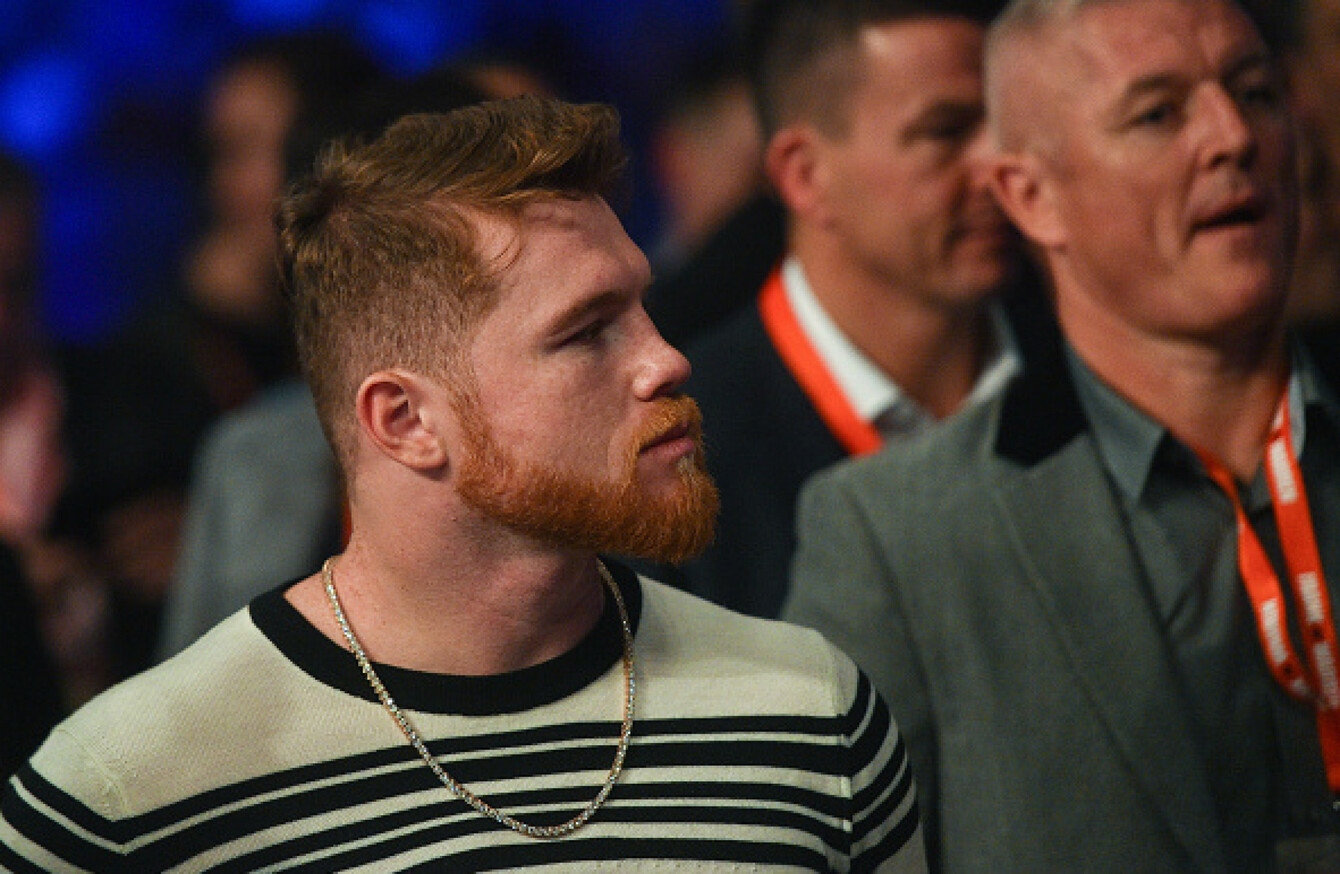 Image: Ramsey Cardy
Image: Ramsey Cardy
TWO OF BOXING'S four main governing bodies have voiced their support of Mexican superstar Saul 'Canelo' Alvarez in light of his failing a drugs test ahead of his eagerly anticipated rematch with Gennady 'GGG' Golovkin on 5 May.
Yesterday, Alvarez's promoters Golden Boy confirmed that the 27-year-old had tested positive for trace levels of Clenbuterol, a beta-2-agonist drug used by sufferers of breathing disorders to increase the volume of oxygen in blood. Thought not a steroid, it is a muscle-building and weight-loss stimulant.
Canelo and promoters Golden Boy have attributed his positive test to dodgy meat in his native country: Clenbuterol contamination in Mexican beef has been a widely-reported problem for the bones of a decade, and several athletes, sporting events and organisations in the intervening years have been adversely affected.
Dr Daniel Eichner, director of the WADA-accredited Sports Medicine Research and Testing Laboratory which conducted the tests, said via a letter to Golden Boy that the traces found in the boxer's system "are all within the range of what is expected from meat contamination."
Canelo, who himself demanded that he and Golovkin be subject to voluntary anti-doping examinations throughout the build-up to their sequel, has stated his intention to undergo any number of further tests in order to clarify the situation. He has moved his training camp from Mexico to the States, and his bout with 'Triple G' is understood to not be under threat.
WBC President Mauricio Sulaiman appears to believe the boxer is innocent.
"We will follow the protocol and we will work with the boxing commission where the fight will take place to get to the bottom of things," Sulaiman is quoted as saying to ESPN Digital, as transcribed by ESPN Deportes.
In a superficial way, as far as we know about Clenbuterol, because of the level found and with the clean record of Canelo, who has been a part of the program of the Voluntary Anti-Doping Agency for four years and had never tested positive, and considering that the problem of Clenbuterol is a public health issue – everything indicates that it is a food contamination.
Sulaiman's WBA counterpart, Gilberto Mendoza, is also of the opinion that Canelo did not ingest the substance intentionally, and deferred judgement to 'other organisations' such as the WBC, who in 2015 introduced their 'Clean Boxing Program'.
"I believe in Canelo's innocence," Mendoza said. "He has always shown himself to be a clean athlete. It seems that the issue of Clenbuterol is a common problem in Mexico. On previous occasions, fellow organisations have had to study this cause and therefore they know more about it, but I know that the sample is at the levels expected from the consumption of meat
He already said he will submit to all the protocols that are required and, while that happens, the WBA will continue to stand with Canelo, as it has always done.
"We are going to have a big fight on 5 May. This will add a bit of drama to the fight. I know the fight will continue, and we will agree to establish additional protocols, although this procedure is led by VADA and there should be no problem."
In recent years, two other elite-level Mexican boxers have tested positive for Clenbuterol: Erik Morales in 2012, and Francisco Vargas in 2016.
Both Morales and Vargas' bouts – versus Danny Garcia and Orlando Salido respectively – went ahead as scheduled.
In 2011, more than 100 players at the Fifa U17 World Cup in Mexico tested positive for the substance, while in 2016, the NFL issued a warning to its players not to consume meat from Mexico or China, the latter of which is similarly affected.