CONOR CUSACK SAYS a cultural change is needed to deal with the growing mental health concerns of our inter-county hurlers and footballers.
The former Cork hurler who late last year revealed his own battle with depression through his personal blog, feels that the rise of social media is having a huge affect on GAA players.
"I think the biggest pressure any player puts on himself is his own, to perform and to try and succeed in his sport. One added difficulty that the players have is social media and the exposure that's there for the game.
"Players are being analysed in ways that they never have been before and I think it's important that we develop the necessary skills in our players to be able to deal with those issues but definitely the coverage of our games has increased to the difficulties of our people."
Mon Ros / YouTube
"For many people it might be issues that were there well before they entered their sport, and for many people being thrust into the environment of an inter-county hurler now and into that spotlight and an arena.
"Whoever designed us as human beings didn't design us to be in an arena where you are surrounded 80,000 people and the expectations and all the different things and pressures that go with it. But I do think it's a combination of both things that have happened before their sport and when they get involved in sport they can exacerbate hidden issues that are lying underneath the surface."
Mon Ros / YouTube
Also talking at the GPA's launch of 'We Wear More Than our County Colours' mental health campaign was Offaly footballer Niall McNamee.
The former gambling addict revealed that he aims to become an addiction councillor in the hope of helping others who may be suffering from similar problems.
"It all comes back to players, people talking about how they're feeling. I think even listening to Conor's story there, it's nice to be talking about it but when you actually hear about a man who's ready to commit suicide it really brings it home to people.
"I would have been in a situation before where I felt that I don't want to get out of bed in the morning because I can't handle how I'm feeling. I felt low and felt very down obviously because of the gambling I had no money and I was telling lies and borrowing money off people and trying to get out of a rut basically.
"Them feelings, when you actually have them feelings and you have nowhere to turn it's a horrible place to be and it's only when I actually opened up and spoke about it to somebody that just the weight off my shoulders was absolutely incredible."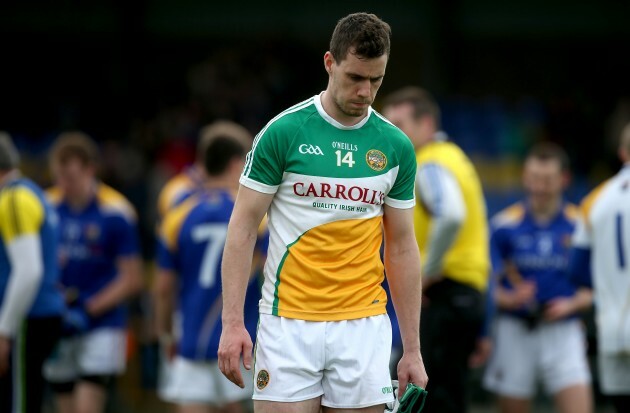 Ryan Byrne / INPHO McNamee was a standout performer for Offaly earlier this month in their championship opener. Ryan Byrne / INPHO / INPHO
"There's probably still a problem in a lot of counties that players still don't know each other that well. You might be training with them four times a week or five times a week and they're actually not getting to know them, what they're like outside of it. You meet for that hour, hour and a half. They go home then and the same problems are there so if you go home and break down that barrier, panels get closer and teams get a lot stronger because of it.
McNamee, like Cusack, has been relaying his mental health and addiction struggles on his own blog at www.niallmcnamee.com.
"I've a lot of stuff going on at the moment with the website, it's up and running now as well and I'm writing a few blogs and bits and pieces like that and then there's work as well and training so it's hard to keep track of it all.
"I went back to college here last month, I'm doing executive coaching up there and I'm going to try and tie addiction counselling into that as well and try and cover the whole package. I'm in the process and trying to set up my own business as well and it's all through here.
"It's all through the help that I'm getting through here (GPA) because I'd probably go back to the days where I was gambling. I'd always have mad ideas of where I wanted to go and what I wanted to do but actually now I've a fair good grasp of where I'm actually going with myself now."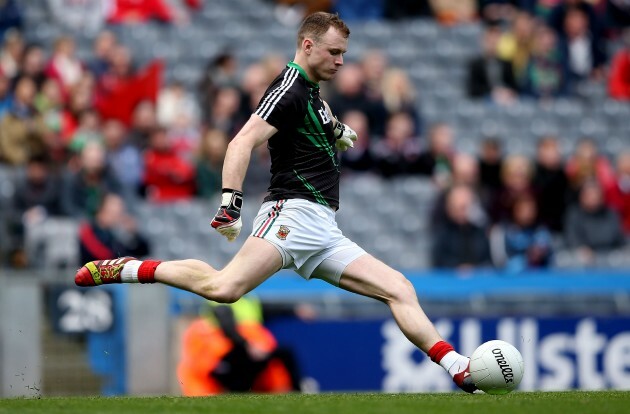 James Crombie / INPHO Mayo's Rob Hennelly wants his fellow players to start discussing their problems. James Crombie / INPHO / INPHO
Mayo footballer Rob Hennelly is another GPA ambassador for the new mental health campaign, and he too says he's had his own struggles with anxiety.
The GPA 'We Wear More' campaign looks to uncover what issues lie beneath the jersey of our GAA stars.
Mon Ros / YouTube