NEED TO CATCH up? TheScore.ie brings you a round-up of today's sports news…
World Cup
Home
Away
The best thing we shared
More gold from the Rugby HQ lads, and we were delighted to see the Irish fans included in this memorable compilation.
Source: FOX SPORTS AUSTRALIA/YouTube
Where we were today
Our man in Brazil, Mikey Stafford, picked up his media pass and ticket for tomorrow night's exciting Group B clash. We're not jealous at all! Check out Mikey's latest column from Salvador.
On the record
I think we knew ourselves. We knew we hadn't performed; we didn't hurl well. It was Ger's comments and fair enough – but we knew we hadn't hurled ourselves and given a performance that we expected to do."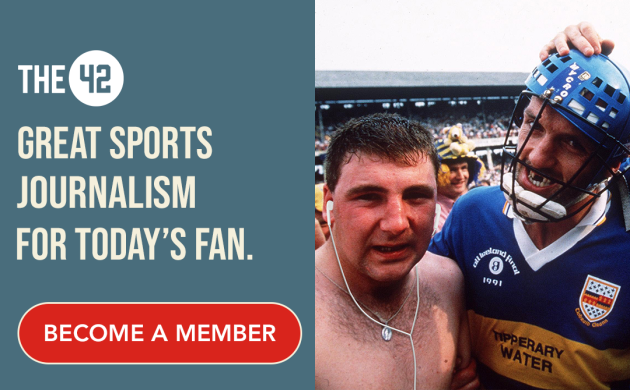 Dublin's Johnny McCaffrey on the performance that Ger Louchnane labelled as 'pure constipated hurling'.
Showbiz, baby
This was a classy touch from Rickie Fowler as he honoured Payne Stewart at the US Open.
The fixture list
The World Cup continues tomorrow with Mexico v Cameroon (5pm), Spain v Holland (8pm) and Chile v Australia (11pm).
There's the second round of the US Open at Pinehurst.
Emerging Ireland are in action in the IRB Nations Cup as they face Russia in Bucharest (2pm).
This is anarchy!