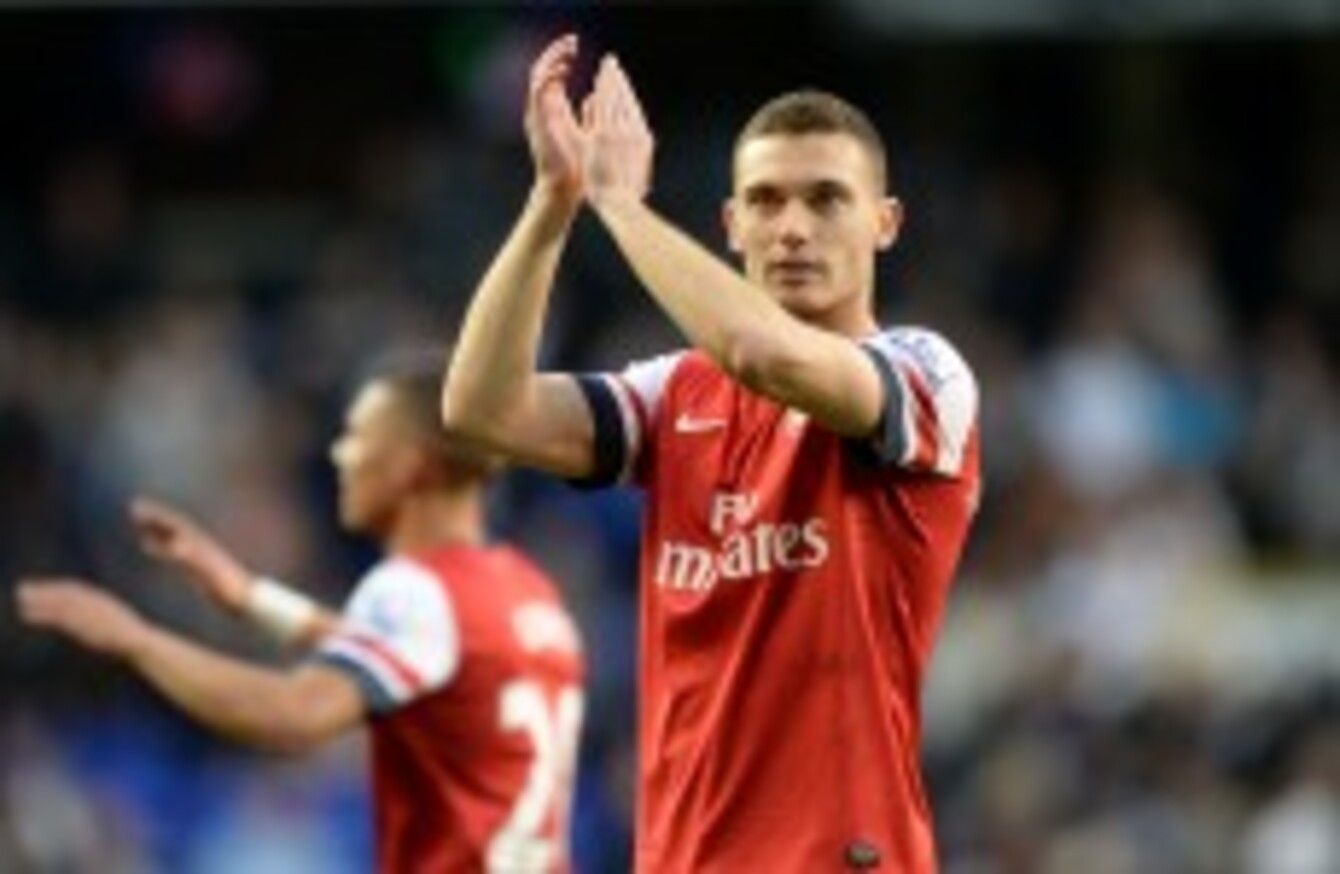 Arsene Wenger says Thomas Vermaelen's move "could happen".
Arsene Wenger says Thomas Vermaelen's move "could happen".
ARSENAL MANAGER ARSENE Wenger hinted on Thursday that Premier League rivals Manchester United are one of several clubs pursuing the signature of Belgian defender Thomas Vermaelen.
Vermaelen, 28, is Arsenal's club captain, but he lost his place in the first XI last season and has been linked with clubs including United and Barcelona.
Wenger confirmed at a press conference that Arsenal had received bids for the left-footed centre-back and when asked which clubs had made them, he replied: "I can't tell you that, but you will know very soon."
Pressed as to whether United were one of the clubs to have expressed an interest, he said: "I think they could be in the group."
While Wenger would not comment on press reports that Arsenal are asking for a fee of up to £15 million (€18.9 million) for Vermaelen, he conceded that he was considering letting him leave.
"It could happen," said the Frenchman, whose side face Manchester City in the Community Shield at Wembley on Sunday.
"I've said since the start of pre-season that it could happen that Thomas leaves us because he needs to play now.
"He had an outstanding attitude and behaviour, but he's in a position where it's difficult to stand in his way if he finds an interesting opportunity."
Wenger confirmed that there were foreign teams among the clubs to have made enquiries about Vermaelen.
When he was asked if he would prefer to sell him to an overseas club, he replied: "Ideally, yes."