Image: http://www.thescore.ie/un-caged-return-of-the-bad-boy-266165-Oct2011/
Image: http://www.thescore.ie/un-caged-return-of-the-bad-boy-266165-Oct2011/
Allen Craig drifted back, reached up and made the catch, setting off a stampede from the dugout.
The St. Louis Cardinals, the team that wasn't even supposed to be here, had won a most remarkable World Series.
A day after twice being down to their last strike, the Cardinals became champions by beating the Texas Rangers 6-2 in Game 7 on Friday night, boosted by another key hit from hometown MVP David Freese and six gutty innings by Chris Carpenter.
"It's hard to explain how this happened," Cardinals manager Tony La Russa said.
Beyond that final boxscore, that is.
Pushed to the brink, the Cardinals kept saving themselves. A frantic rush from 10½ games out in late August to reach the postseason on the final day. A nifty pair of comebacks against Philadelphia and Milwaukee in the playoffs. And then two desperate rallies in Game 6.
"This whole ride, this team deserves this," said Freese, who added more hardware to the trophy he won as the NL championship series MVP.
But how? How did they do it?
"It's a long season. If you watch the history of baseball, teams come back. And sometimes they could have come back but they give in or give up," La Russa said.
"Started winning some games so we can regain some respect, and then it got better," he said. "Play every game like it's the last game."
Following that comeback in Game 6 that resulted in a 10-9 win in 11 innings, the Cardinals captured their 11th World Series crown. Only the New York Yankees own more with 27.
No Rally Squirrel needed on this night, either. Fireworks and confetti rang out at Busch Stadium when Jason Motte retired David Murphy on a fly ball to Craig to end it.
The Rangers, meanwhile, will spend the whole winter wondering how it all got away. Texas might dwell on it forever, in fact, or at least until Nolan Ryan & Co. can reverse a World Series slide that started with last year's five-game wipeout against San Francisco.
"We were close. Two times. Game 6. That's it," Texas pitcher Colby Lewis said. "Two years in a row we feel like we were the best team but we haven't won the game we needed to win."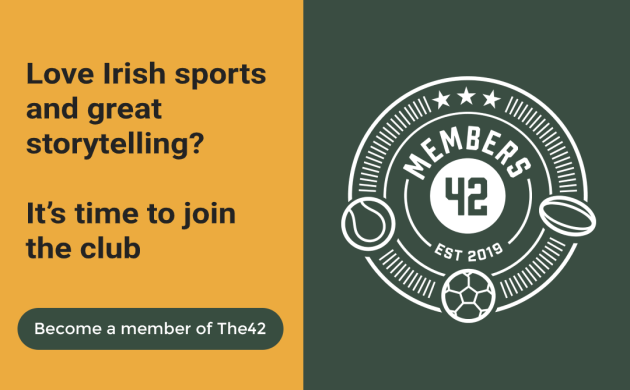 "You study all year long, get straight As and then you have to pass the one test to pass the course. We didn't pass each time."
Ryan left tightlipped. When a reporter tried to ask the Rangers president and part-owner a question, someone in his entourage said: "He's not talking."
Texas had not lost consecutive games since late August. These two defeats in St. Louis cost manager Ron Washington and the Rangers a chance to win their first title in the franchise's 51-year history.
Instead, Texas became the first team to lose the Series two straight years since Atlanta in 1991-92.
Added Texas third baseman Adrian Beltre: "We tried to come back today, but the momentum just took them."
"It's not a nice feeling, you know, being one strike away twice. I guess it's probably easier to lose four games in a row in a World Series, but being a strike away it's something that will be hard to forget," he said.
This marked the ninth straight time the home team had won Game 7 in the World Series. The wild-card Cardinals held that advantage over the AL West champions because the NL won the All-Star game — Texas could blame that on their own pitcher, C.J. Wilson, who took the loss in July.
A year full of inspiring rallies and epic collapses was encapsulated in Game 6. Freese was the star, with a tying triple in the ninth and a winning home run in the 11th. His two RBIs in the clincher gave him a postseason-record 21.
The Cardinals won their first championship since 2006, and gave La Russa his third World Series title. They got there by beating Philadelphia in the first round of the NL playoffs, capped by Carpenter outdueling Roy Halladay 1-0 in the deciding Game 5, and then topping Milwaukee in the NL championship series.
"I think the last month of the season, that's where it started," Pujols said. "Different guys were coming huge, getting big hits, and we carried that into the postseason and here we are, world champions."
By the time Yadier Molina drew a bases-loaded walk from starter Matt Harrison in the fifth and Rafael Furcal was hit by a pitch from Wilson in relief to force home another run that made it 5-2, the crowd began to sense a championship was near. Molina added an RBI single in the seventh.
The Cardinals improved to 8-3 in Game 7s of the Series, more wins than any other club. Yet fans here know their history well, and were aware this game could go either way — Dizzy Dean and the Gas House Gang won 11-0 in 1934, but Whitey Herzog and his Cardinals lost 11-0 in 1985.
On this evening, all the stars aligned for St. Louis.
– Ben Walker, Associated Press