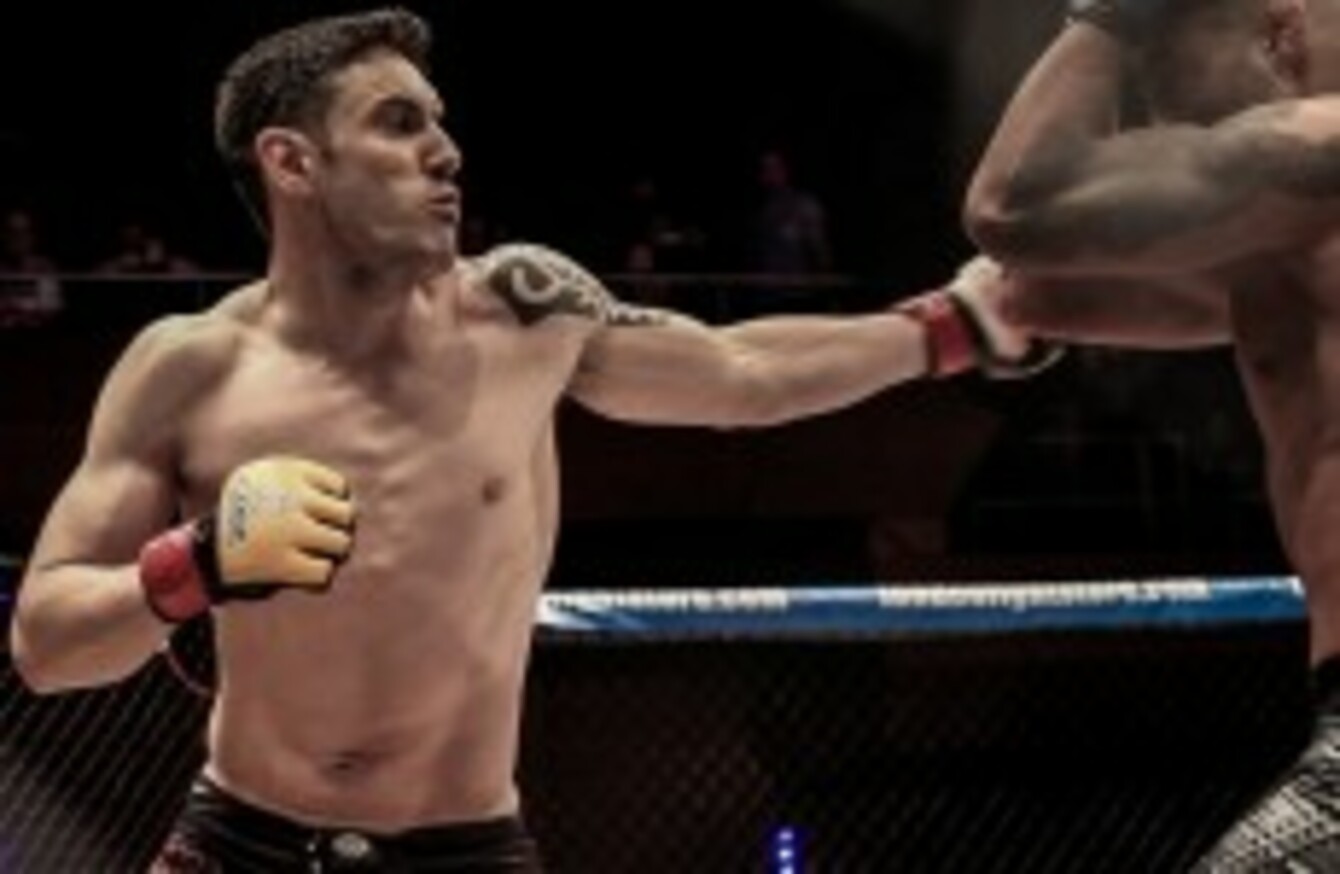 Image: Tommy Lakes
Image: Tommy Lakes
CONFINED TO A house in Las Vegas with 15 other professional fighters for six weeks, being chosen for 'The Ultimate Fighter' is supposed to represent the biggest opportunity of an MMA athlete's career.
But after one day of filming for the 19th season of the UFC's reality TV series, Chris Fields felt he'd had enough.
It may have been a reliable method of finding the future stars of MMA when it first went to air ten years ago, but the sport has moved on since then and it's now widely accepted that TUF has passed its sell-by date.
"I really didn't enjoy it. At all," Fields told The42. "It kind of changed my outlook on the whole thing, to be honest.
"The second night we were there, I contemplated packing my bag and leaving. I knew that'd be the end of my career if I did, but that's how much I didn't like it; the fact that I was contemplating ending my whole career over it."
Fields ultimately stuck it out, but was eliminated in the quarter-finals. The TUF experience left a sour taste, however. The Dubliner had given up his bank job to put his weight behind a push for a successful MMA career, but this had left him at a crossroads.
He was still showing up at the SBG gym, putting in the hours, training with the professional team and coaching the next generation, but no longer getting quite as much enjoyment from it as he once did.
And being a professional athlete in a combat sport is not a pleasant occupation when you're not having fun. Fields cites the case of Olympic boxing medallist Darren Sutherland.
Amid reports that he had been suffering from depression, Sutherland died tragically in September 2009 — just over a year after taking a bronze medal at the Beijing Games.
"I didn't know Darren Sutherland very well but I met him a few times," says Fields, who crossed paths with the Olympian while training at the Irish Strength Institute in Dublin.
"I don't have any inside scoop on what happened with Darren, but he wasn't enjoying what he was doing anymore. And when you're not enjoying it and getting hit in the face, it's probably the worst job in the world. You're sore, you're emotional… it's not healthy."
With TUF fights classed as exhibition bouts, it's now been 20 months since Fields last fought professionally. The time away from the cage has allowed him to take stock and rediscover what attracted him to mixed martial arts in the first place.
Having once put so much pressure on himself to perform that it suffocated him when it was time to do so, Fields' new priority is enjoyment, not achievement. But he's confident that the latter will follow. Because now the work has become enjoyable again.
Killing the obsession he once had with making it to the UFC has also helped in that regard. It's still the aim, but the success of his career no longer depends on it, thanks to a fresh approach.
"I've found a love for it again. I started to treat it like a job, but one of the reasons I started doing this is because I didn't want to work a normal job. You know, you have to be here at this time or you have to do this at that time," explains Fields.
"With the UFC, it was a weird experience to go there [via TUF] and get a feel for what it is. It's not the perfect experience it's made out to be. Certainly not the dream I always had in my head. There's not millions to be made in the UFC. It's not this goldmine we all thought it was.
"But it is where the best fights are. That's the main reason for trying to get there, for me. I just want to fight and have fun. Whatever happens after that is fine. That feels more pure to me because it's why I started training from day one."
A former Cage Warriors middleweight champion, Fields is still on the UFC's radar in spite of his TUF disappointment. If you're wondering who's most likely to be the next Irish fighter in MMA's top organisation, putting your money on anyone other than Fields would be risky.
A clear indication of Fields' UFC credentials will emerge next weekend when he makes his return to action. He'll face highly-regarded French middleweight Cheick Kone under the banner of British organisation BAMMA on Saturday night in Wolverhampton, England.
"Basically, what I was told [by the UFC] was to go and have a fight or two. Even if I can win this fight well I think I'd be in immediately, because they're looking for Irish guys.
"But if not, two wins and I'm in. But I'm not stressing about it because I'm having fun, I'll continue to have fun and when it's not fun anymore I'll stop doing it."
After such a long lay-off, there'll be nerves. But there always are. It's what athletes thrive on at that level.
Fields: "I'm nervous because there's a guy going to punch me in the face. We're going out to hurt each other. But it's okay to be like that.
"People don't jump out of airplanes just because it's fun. They're shitting themselves but they still do it because it challenges that human instinct to not do something. It's like the feeling you have before you step in cold water. But once you're in there, it's fine."
Stepping in cold water or fighting a large Frenchman in a cage? I know which option I'd prefer. But then I'm not a UFC middleweight. Hopefully before 2015 is done, Chris Fields will be.