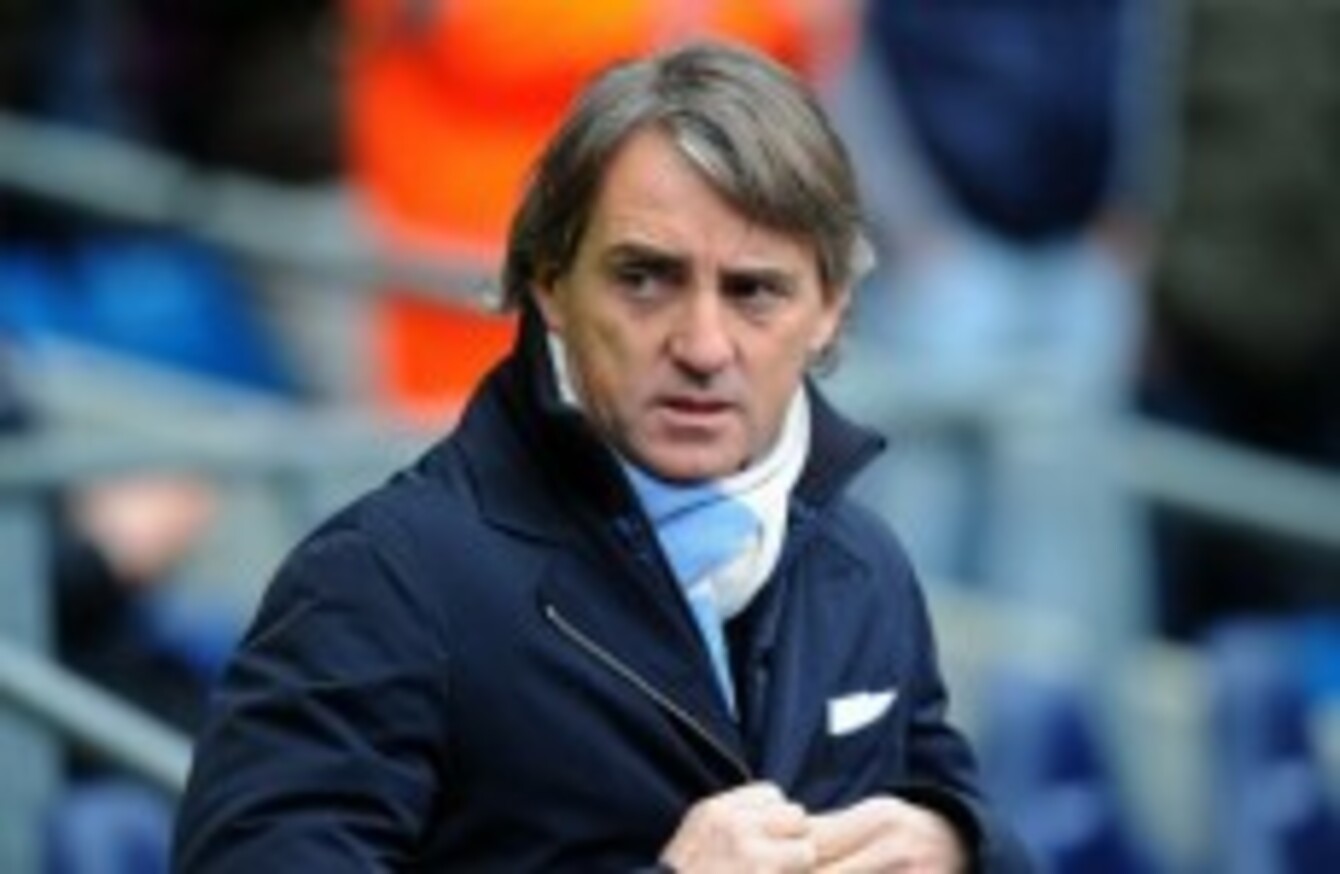 Image: Martin Rickett/PA Wire/Press Association Images
Image: Martin Rickett/PA Wire/Press Association Images
MANCHESTER CITY BOSS Roberto Mancini wishes he could 'punch' Samir Nasri after the Frenchman's excellent performance in the 4-0 win over Newcastle.
The French playmaker has failed to reproduce the form of his first season with the Premier League title holders, too often looking disinterested and failing to stamp his quality on matches.
City are currently 15 points behind Manchester United and, with this year's Premier League crown heading to Old Trafford, Mancini has voiced his frustration with the former Arsenal man.
"I would like to give him a punch, because a player like him should play like this always," said Mancini.
"Every game. Maybe one game sometimes he can play badly.
"I don't understand what was different. I can't understand how a player with his quality doesn't play like this every game.
"The second year is always difficult to win the title again. And sometimes the player can think it is enough to play 50 per cent. We've probably had this problem this year."
The former Inter Milan boss can't quite believe the gap between his side and United, feeling that the difference between the sides should be no more that six or seven points.
"We can't think we are 15 points behind because for me, the gap is not correct. Fifteen points is too much. I think it is six or seven, not 15.
"We showed this in the first derby when we deserved to win and lost. You can play well, but if you don't score and concede, you lose.
"They (United) have won a lot of games, difficult games, to stay on top and they deserve to win the title for this.
"This is the mentality you have when you win everything for 20 years and you know if you don't play well it's important to win."