Night Games: Sex, Power and a Journey into the Dark Heart of Sport – Anna Krien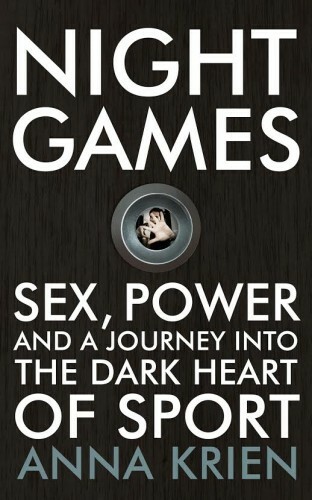 THE RELATIONSHIP BETWEEN women and sport has often, unfortunately, been a problematic one, and Anna Krien does a fine job encapsulating why this is the case in Sex, Power and a Journey into the Dark Heart of Sport.
On one level, the book is a simple courtroom narrative told by a journalist as she follows the trial of a young Australian Rules footballer who has been accused of rape.
Yet to say this is merely a book about sport is akin to saying Citizen Kane is a film about the newspaper industry — it barely scratches the surface of what it covers.
Using the aforementioned trial as her base point, Krien explores the world of sport from a feminist's perspective, with its inherently sexist traditions and unsettling rituals. In doing so, she makes countless insightful points on issues such as the complexity of certain rape cases, the perceived sanctity of the locker room and the manner in which the media plays an integral role in preserving some of the more unsavoury aspects of the prevailing culture in sport.
Krien examines the motives of everyone in the case in question, including her own, and provides a commendably comprehensive and balanced view of proceedings as a result, creating a landmark journalistic achievement in the process.
– Paul Fennessy
Alone: The Triumph and Tragedy of John Curry — Bill Jones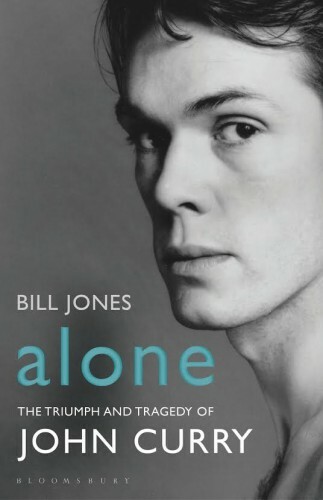 "I never wanted a long life," John Curry once said. "I just hope I have done something with it."
The British man had the short life he expected. He died, aged just 44, from AIDS.
In his biography, Bill Jones unpicks the story of that short life. How a 9-year-old boy's wish to dance, despite his father denying him permission to take ballet class, ended up changing the sport of skating forever.
That one piece of parenting also shaped an entire sporting and artistic career that brought Curry to the Olympic Games and Broadway.
As a nine-year-old who had to dance, the young boy looked for an alternative — and decided that he could make ice skating into an art form.
It was not something that men's figure skating was thought of at the time. It was a sport dominated by the Eastern bloc and strong, athletic men.
As he came to the end of his amateur career, he wanted to show that he could win (he was fiercely competitive in his own way) while allowing his artistry to shine through. In 1976, he did in no uncertain terms. He won gold medals at the Olympic Games, European Championships and World Championships in just 50 days.
Within days, the 26-year-old had been 'outed' by the international press, becoming one of the first sportspeople ever to talk about his sexuality.
Despite what your perception is now of it, figure skating was not a gay-friendly sport. Curry had fought coach after coach to be as expressive as he wanted to be. They read it as him wanting to be effeminate or any other euphemism they could think of. And yet, here he was, heading up that rare breed of 'out' sportsmen.
His story leading up to — and after — Innsbruck 1976 is a fascinating read but the 'something he did' with his life can definitely be summed up in this six-minute video of his long programme, gold-medal winning performance.
richq10 / YouTube
Every sports fan can enjoy the journey, regardless if they know their salkows from their toe loops.
– Sinead O'Carroll
Proud: My Autobiography — Gareth Thomas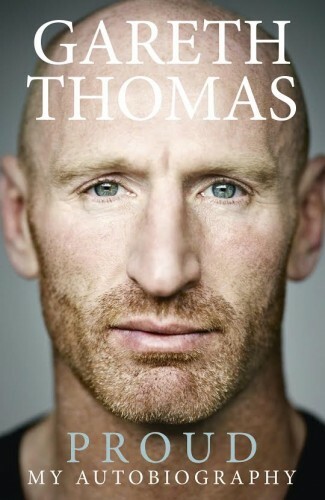 Modern sports autobiographies can often be colourless and monotonous. Most read like a sanitised life story, watered down to recount an endless amount of career achievements and milestones.
In that sense, Proud goes against the grain but that is entirely apt for the story of Gareth Thomas' enduring battle with his sexuality and the constant daily struggle his life was. Outwardly, he was the archetypal rugby player, but Thomas was living a dual life as he covered up his real identity.
When a book's opening chapter contains details of one of numerous suicide attempts, you know this is no ordinary autobiography. Thomas is candid and forthright as he reveals the depths he plunged to after his wife, Jemma, had left him. In his own words, he was playing "a game of hide and seek from hell."
There are plenty of rugby elements, too. He tells the stories of how Steve Hansen, the former Wales coach, saved his international career, the honour of captaining the Lions and how the sport accepted him for who he was after he mustered the bravery to come out in 2009.
Proud is an inspiring, compelling, captivating and at times depressing read but above all, an enlightening one. In complete contrast to the book's opening, Thomas concludes by penning an open letter to his teenage self. He is now at one with himself and proud: it just took a long and arduous journey to get there.
– Ryan Bailey
Run or Die – Kilian Jornet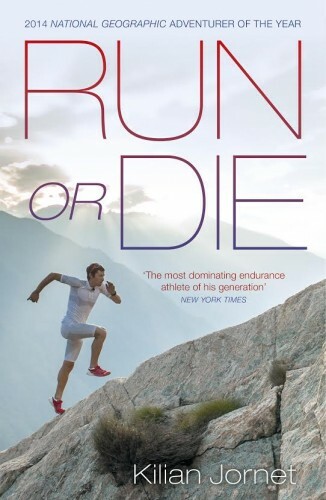 Kilian Jornet is an incredible athlete. He pushes the human body to the absolute limit of capability by running up and down mountains and taking part in grueling physical endurance challenges.
Unfortunately, his writing skills aren't quite of the same standard and that's a big pity. His story is a very interesting one, which deserves to be told by a superior wordsmith. After all, he is a man that has run up and down Mount Kilimanjaro in less than three hours when the climb usually takes around 12.
Unfortunately though, Run or Die does not encapsulate these incredible achievements. You do get a sense from the book of how much Jornet loves the mountain, how he is at one with nature but it is a narrative of the physical torture he puts himself through that is sadly missing from the book.
Having said that, it is not a book that should be bypassed. This book deserves to be read and Jornet's story deserves to be known simply for the fact that he has pushed the boundaries of physical fitness to places most thought they could not go.
– Ruaidhri Croke
Bobby Moore: The Man in Full — Matt Dickinson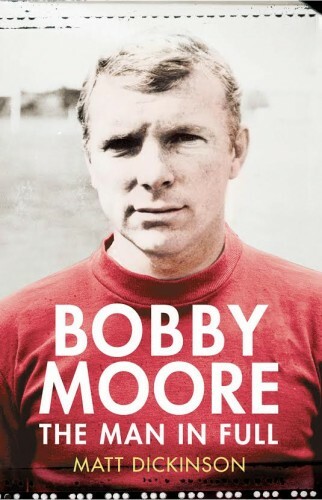 No less than Pele described Bobby Moore as the best defender he played against, and the Brazilian legend is not the only one who remembers the ex-English captain fondly.
The Times' Chief Sports Correspondent, Matt Dickinson, documents the life of the World Cup-winning defender, from his youth and the early years in which he discovered his love of sport to his bittersweet post-footballing existence in which he died of cancer aged just 51, following a number of ill-advised business ventures and general bad fortune.
The book has caused considerable controversy in England, however, as the much-loved Moore is sometimes shown in a less-than-flattering light, with the Daily Mail's Rob Shepherd commenting:
Exclusive Six
Nations Analysis
Get Murray Kinsella's exclusive analysis of Ireland's Six Nations campaign this spring
Become a Member
"The image makes England's original golden boy look more like an east London gangster of the Sixties than an icon of whom Pele said was the best, and most handsome, English footballer he had ever seen or played against."
Nevertheless, irrespective of whether or not you feel Moore has been fairly portrayed, Dickinson's book is undeniably entertaining and almost impossible to put down at times.
– Paul Fennessy
Floodlights and Touchlines: A History of Spectator Sport — Rob Steen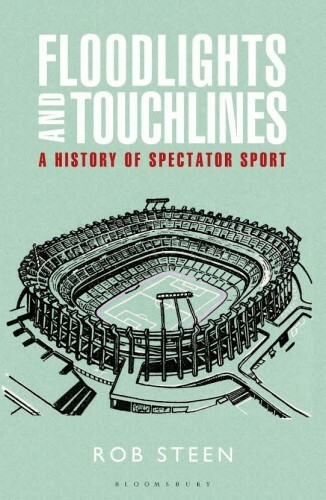 If you're looking for a light read, then Rob Steen's Floodlights and Touchlines is not the book for you. At over 460 pages (and that's not counting the references at the back) it is the very definition of a weighty tome and I learned the hard way why paperbacks are generally easier to read in bed than hardbacks.
That said, Steen's opus to fans and fandom is so vast in its scope — nearly every sport imaginable gets a mention at some point — and his style is so humorous and engaging, there are times when I hoped it went on for 500 more pages.
Of particular interest to me as TheScore.ie's resident NFL columnist was the chapter on the origins of American football, which started more like soccer in the US than rugby until Harvard — almost literally — picked up their ball and went home.
With such a wide array of sports covered, it would be easy for Steen's central question — why, even on cold wet days, when our favourite team is playing worse than you could ever have imagined, do we still turn up, pay our €15 and watch them perform.
Steen doesn't attempt to answer the question for you personally — how could he? — but the journey he takes you on ensures you have a much better understanding of it and for that reason, I think it should win the Book of the Year award.
– Steven O'Rourke
Played in London: Charting the Heritage of a City at Play by Simon Inglis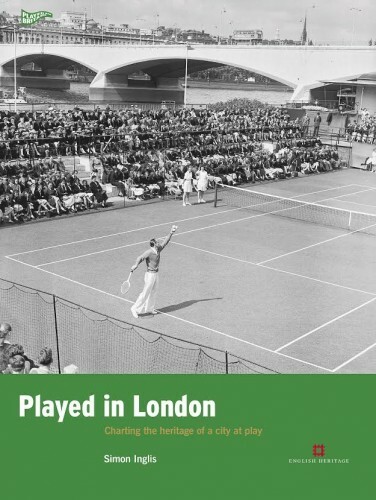 A timely release given that the 2012 London Olympics are still fresh in most sports fans' memories, as its title suggests, Simon Inglis' book provides an excellent account of a history of London in a sporting context.
Played in London can be enjoyed by both casual readers and people keen on meticulously absorbing all of its 341 pages, which are a mixture of text along with maps and historical pictures etc that genuinely add to the reading experience.
And while some may be suspicious of a historian garnering a Sports Book of the Year nomination in a competition usually reserved for veteran journalists of considerable repute, Inglis is more qualified than most academics in this field, having spent two decades as a sports correspondent himself, while simultaneously writing acclaimed books on football history and stadium architecture.
Taking in a diverse range of sports — everything from bowls and archery to football and lawn tennis — the book may admittedly be somewhat niche and inaccessible to the average Irish reader, with another release this year by Professor James Kelly, Sport in Ireland 1600-1840, obviously more apt for anyone seeking an insight to the history of sport on this side of the water. However, geography nerds and those eager to get a sense of London without actually visiting it will be pleasantly surprised by this brilliantly written and forensic look at the city's rich sporting heritage.
– Paul Fennessy
Who do you think should take the top prize? Let us know in the comments section below.
– First published 20.15, 26 Nov