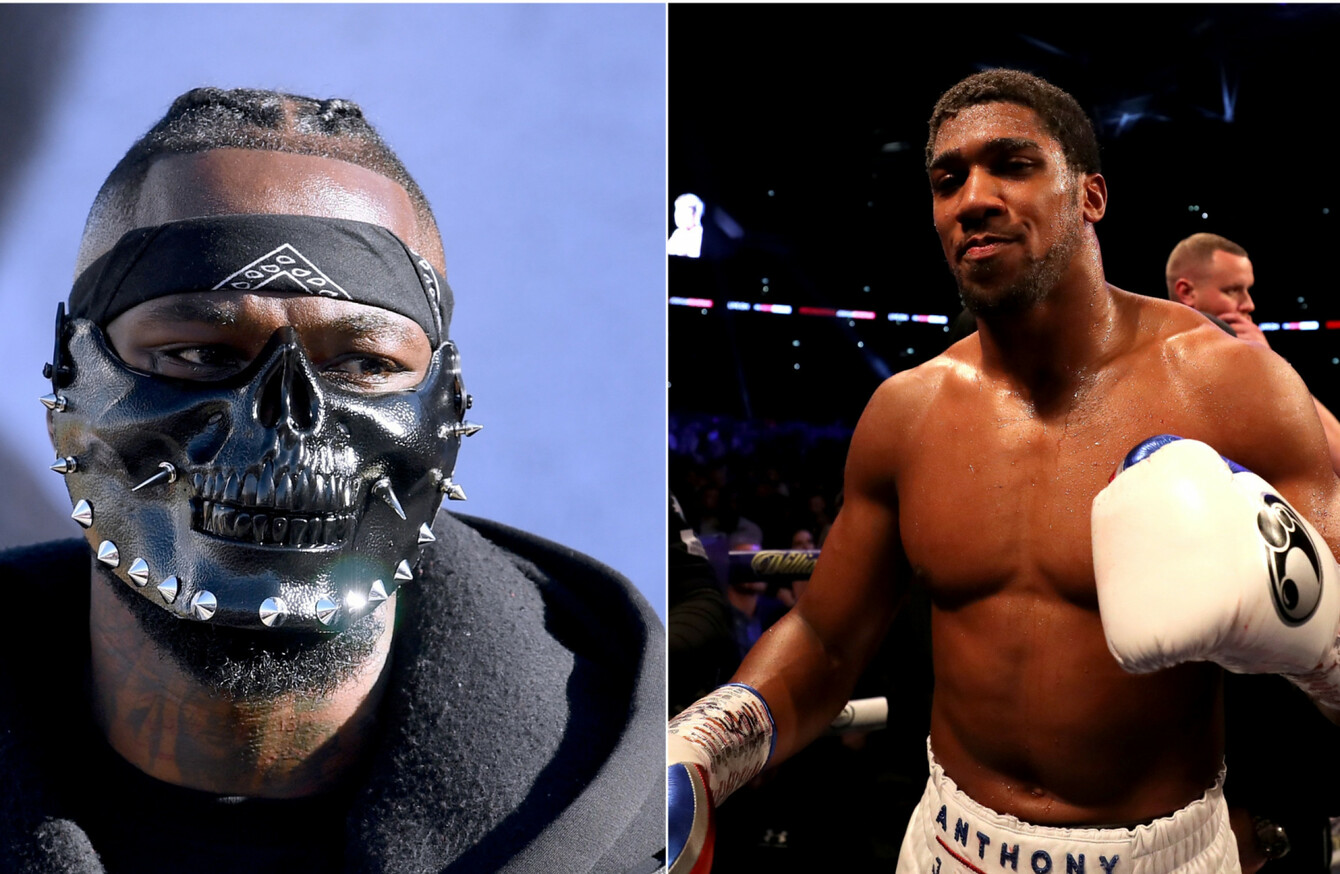 Deontay Wilder and Anthony Joshua.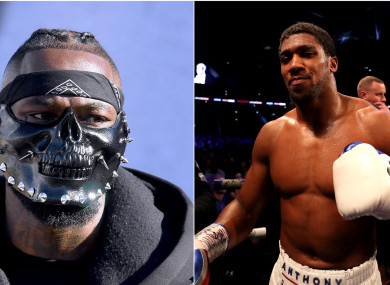 Deontay Wilder and Anthony Joshua.
DEONTAY WILDER CLAIMS a bout with Anthony Joshua is not even remotely on his radar as he instead focuses his attentions on a rematch with Tyson Fury.
The American held on to his WBC heavyweight title in controversial fashion on Saturday after a thrilling contest with Fury in Los Angeles was ruled a draw.
That decision divided opinion among the boxing fraternity and beyond, with many believing Fury to have been ahead on points, despite being knocked down twice by the Bronze Bomber.
Talks of a blockbuster unification bout between Wilder and WBA, WBO and IBF champion Joshua broke down earlier this year, and the Alabama native suggested the Briton has missed his chance.
"They're throwing up. They didn't want to see this fight do well," Wilder told a conference call on Tuesday. "They were trying to downplay it, they want to be the face of global boxing, period.
"They don't want no one else to be equal to them or to come past them. They want to be the main source that everyone goes to. Well if he wants that to be, he has to be the undisputed, undefeated, unified champion. That's what I've been trying to do.
"He's got to leave no doubts, with no fighters left out, but they didn't try to do that, they thought they were better than everyone and now they can look at everyone else talking about everybody except him.
"No one has talked about Joshua in I don't know how long and we plan to keep it that way. They had their opportunity, they had four months, but they led people on. It could have been me and him, but their ego got the best of them.
"I don't care what they do. Don't worry about coming out now, you were already in hiding. Now you want to come out and holler and stuff because nobody's talking about your stuff no more?
"I don't even want to answer no more questions about him, it ain't about him no more, it's long gone.
"When they finally come around … enough talking about them! I'm excited about Fury, I'm ready for Fury II and I can't wait.
"The fans have got something to look forward to, they've got something to talk about now, and I'm happy."