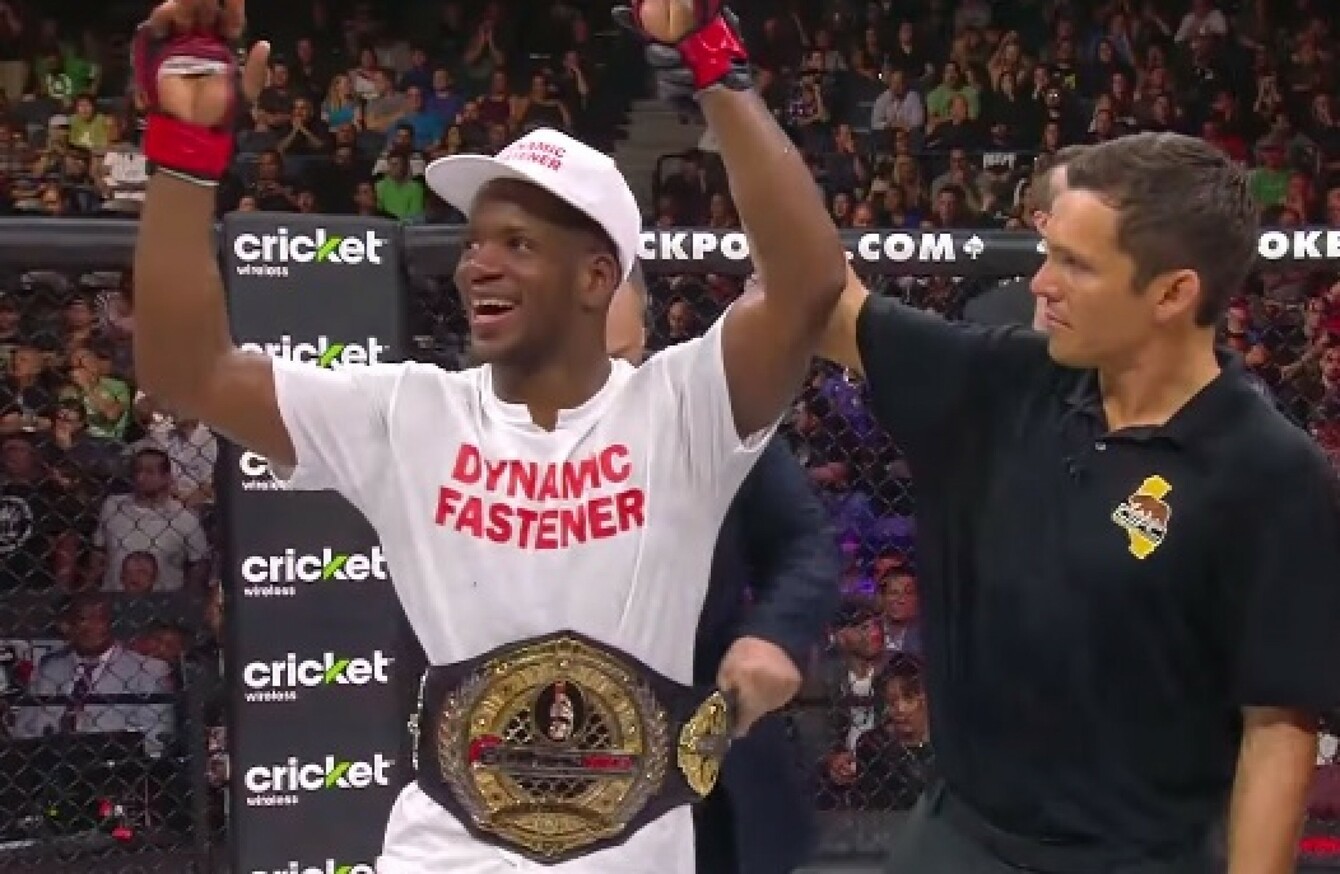 Former Bellator lightweight champion Will Brooks.
Former Bellator lightweight champion Will Brooks.
THERE'S A BIG new addition to the UFC's lightweight division after the announcement that Will Brooks will make his debut for the organisation next month.
Brooks (18-1) steps in to face Ross Pearson at The Ultimate Fighter Finale in Las Vegas on 8 July, replacing Pearson's original opponent, James Krause.
Currently riding an eight-fight win streak, Brooks joins the UFC's 155lbs division having been Bellator's lightweight champion since November 2014, when he defeated Michael Chandler.
The 29-year-old American was nearing the end of his Bellator contract and secured his release last month, allowing him to agree a deal with MMA's leading organisation.
"I broke down into tears, man. Straight up broke down into tears. There's a lot of work that has been put into this," Brooks told MMAFighting.com after the news of his move to the UFC broke.
"Of course, as I said, the work isn't done, but just to be able to have my foot in the door, to be pointed in the direction that I want to go to, to get that lightweight title — of course you've got to put the work in before — to see that I'm here now, it's just overwhelming and it's an amazing feeling."
While Brooks will encounter a step-up in the standard of competition across the board when he begins life in the UFC, the American Top Team fighter has shown more than enough potential during his time with Bellator to suggest that he could soon join the race to challenge reigning UFC lightweight champion Rafael dos Anjos.
Brooks will be aiming to follow in the footsteps of Eddie Alvarez, a fellow former Bellator lightweight champion, who'll take on dos Anjos at UFC Fight Night 90 in Las Vegas on 7 July.
During a recent appearance on The MMA Hour, Brooks said: "I believe that I can go out there and beat anybody in the lightweight division of the UFC and seize that title and be the man on top."
Source: Lessard Productions/YouTube