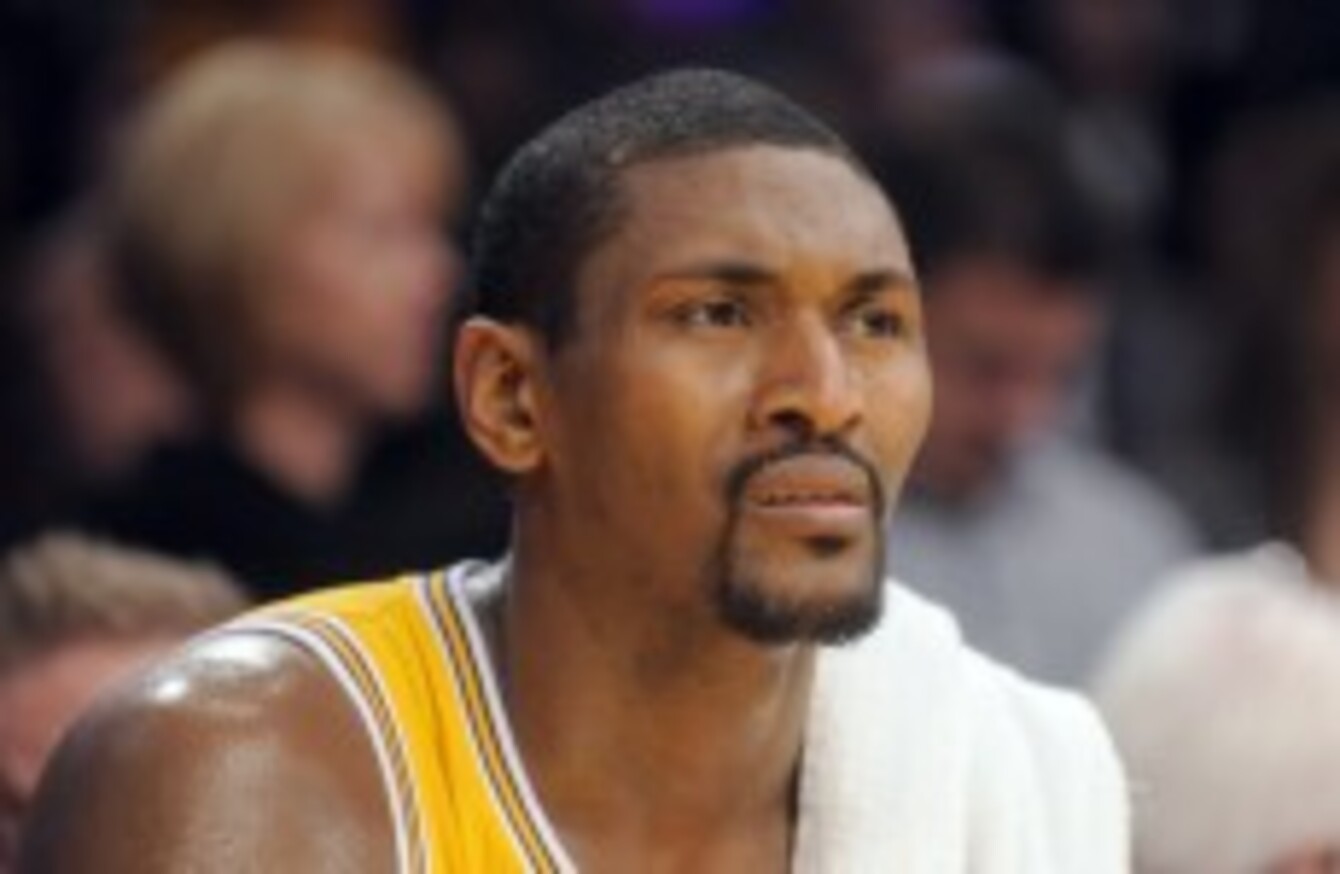 Image: Chris Carlson/AP/Press Association Images
Image: Chris Carlson/AP/Press Association Images
WATCH OUT, BRITAIN — NBA all-star Ron Artest could be coming soon to a court near you.
The LA Lakers small forward has sparked a frenzy among British basketball fans by hinting that he is in advanced negotiations with BBL side the Cheshire Jets.
Rather than relace his sneakers during the impending NBA lockout, the LA Times reports that Artest, 31, is due in the UK next week to discuss a deal with the Chester club.
The basketball superstar did nothing to dampen the speculation yesterday, tweeting "Go Jets!!!!! UK , here we come!!! Jets are the best!!!"
That was followed by another tweet in which Artest promised "when I go to the UK, it's going to be fun. I'm very excited!!!"
He even posted this picture of a Chesire Jets jersey with "World Peace" — the alias which Artest is trying to legally adopt as his name — on the back.
Responding to the rumours, Jets director Peter Hawkins said "we are honoured that Ron has even mentioned the prospect of joining the Jets."
"Financially we have nothing to offer him, but it would be so significant for UK basketball we have offered him a stake in the club and all the love in the world.
"To have a genuine NBA superstar even considering coming to The BBL is massive news for our sport and could be the launch pad we need in this country to give the sport the profile it deserves."