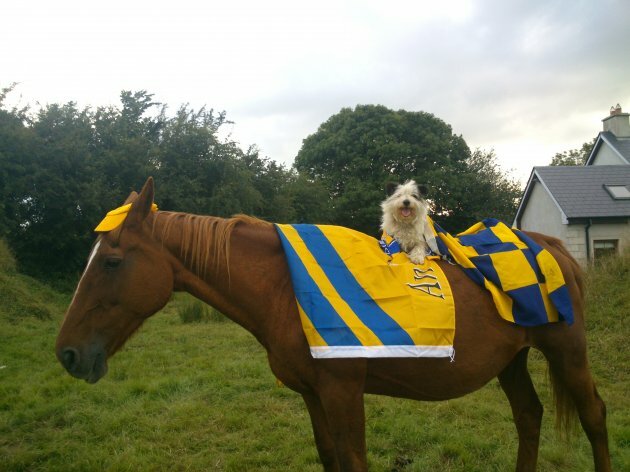 Image: Patrick Skehan
NOTHING SAYS ALL-IRELAND semi final weekend like images of houses and animals bedecked in county colours but rarely, very rarely, do you get a picture of a dog sitting on a horse with both of them in county colours.
Well this weekend you do thanks to TheScore.ie reader Patrick Skehan who sent us in this picture of his dog sitting on his horse, both of whom will be supporting Podge Collins, Davy Fitz and company as they take on Limerick in Croke Park this afternoon.
We don't know about you, but it's the horse's hat that makes this picture for us.
The dog, Tyson, and Brown Star the mare can follow our liveblog of the game from approx. 3pm today, with throw in at 3.30pm.