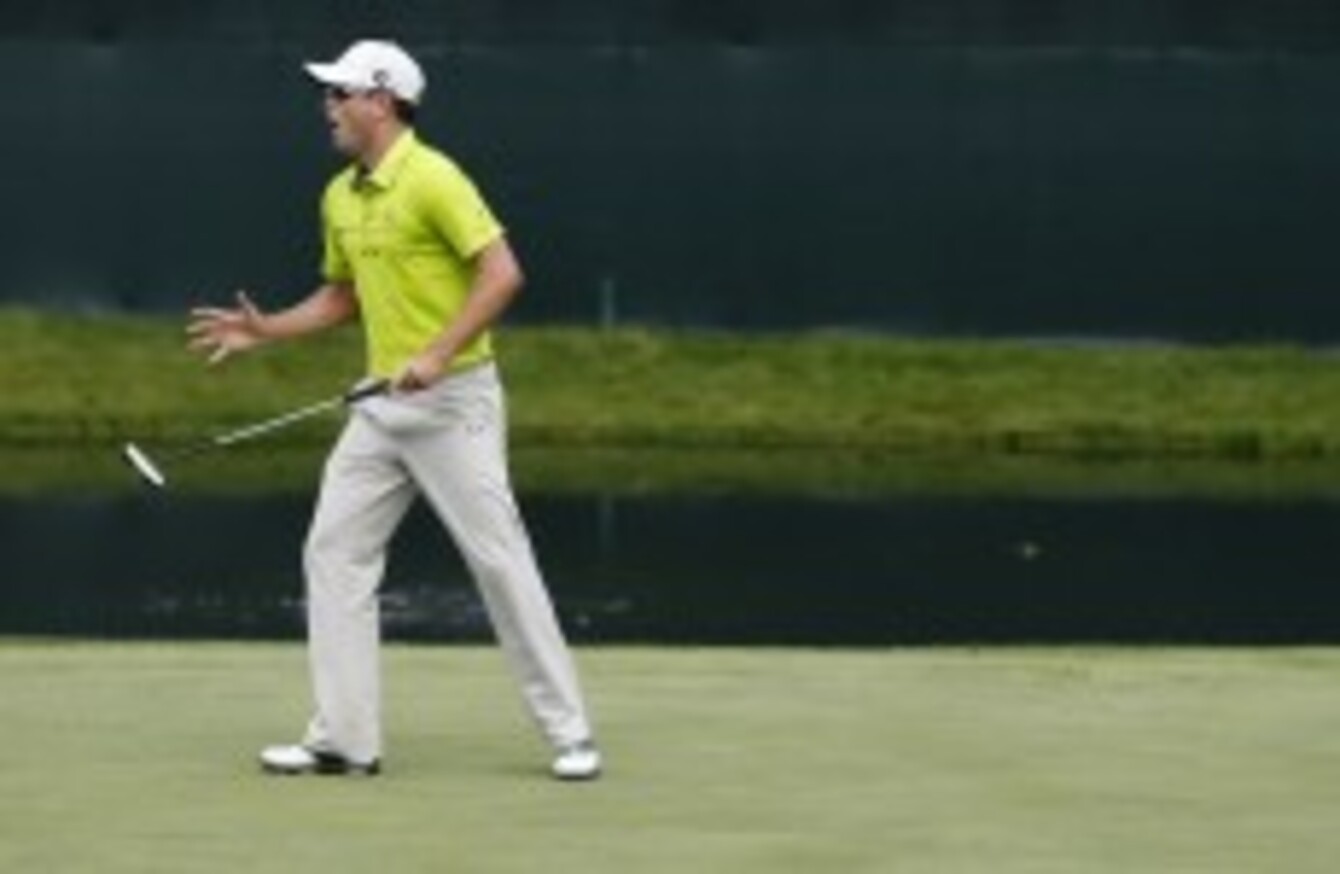 Image: AP/Press Association Images
Image: AP/Press Association Images
WHEN YOU'RE STANDING over a crucial putt while in contention on the final day of a golf tournament, the least you expect is respect from all the fans in attendance.
But what about ones sitting in nearby boats?
Well yesterday, during the final round of the John Deere Classic, a fan in a boat fired off an air cannon just as Zach Johnson was in the back swing of a putt.
A visually frightened Johnson did a little jig of terror before walking towards the water, muttering "not cool" in the direction of the sound.
Johnson would miss out on a spot in the playoff for the event by a single stroke.
Source: PGA TOUR/YouTube