ZINEDINE ZIDANE MET up with Robbie Keane last night ahead of LA Galaxy's friendly encounter with Real Madrid last night – and there's photographic evidence to prove it.
Keane, who was unable to take part in the game due to a hip injury, posted the picture on his official Facebook page, adding: "Zidane – best ever player."
It's not the first time the Ireland striker has been memorably photographed with someone somewhat more famous than him.
He was infamously erroneously labelled as an "unidentified fan" by Reuters, after his picture was taken with David Beckham and Russell Brand last year.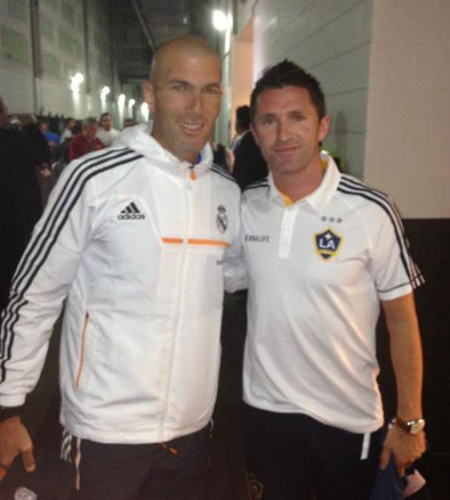 Credit: Facebook/Robbie Keane