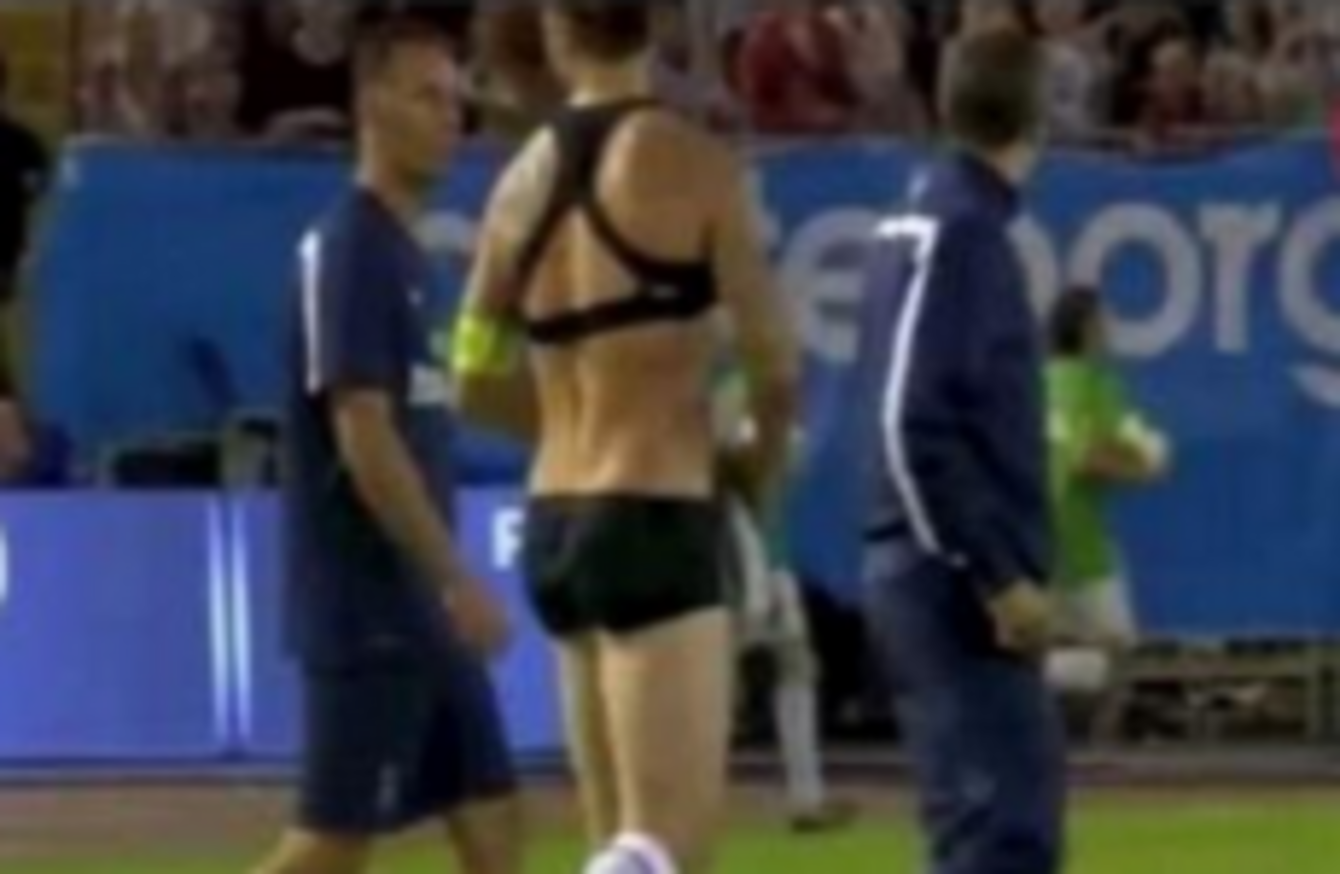 Image: YouTube screengrab
Image: YouTube screengrab
THERE WAS MANY an astonished 'What is he wearing?' when Sean Cavanagh exchanged his Tyrone jersey with a vanquished Meath opponent at Croke Park on Saturday.
The midfielder celebrated with his teammates in a Stat Sports vest, which is used to measure the ground players cover, heart-rate and other vital statistics.
Zlatan Ibrahimovic went one better during Paris Saint Germain's 1-0 defeat to Real Madrid last night. The Swede wore a similar vest and augmented it with what looks like swimming trunks under his PSG kit.
The French side lost out to the Spaniards after Karim Benzema slotted home the game's only goal after 23 minutes. The result failed to stop Ibra strutting his stuff in his 'Ibra-kini' at the final whistle.

YouTube credit: GreatGoalsHDTV