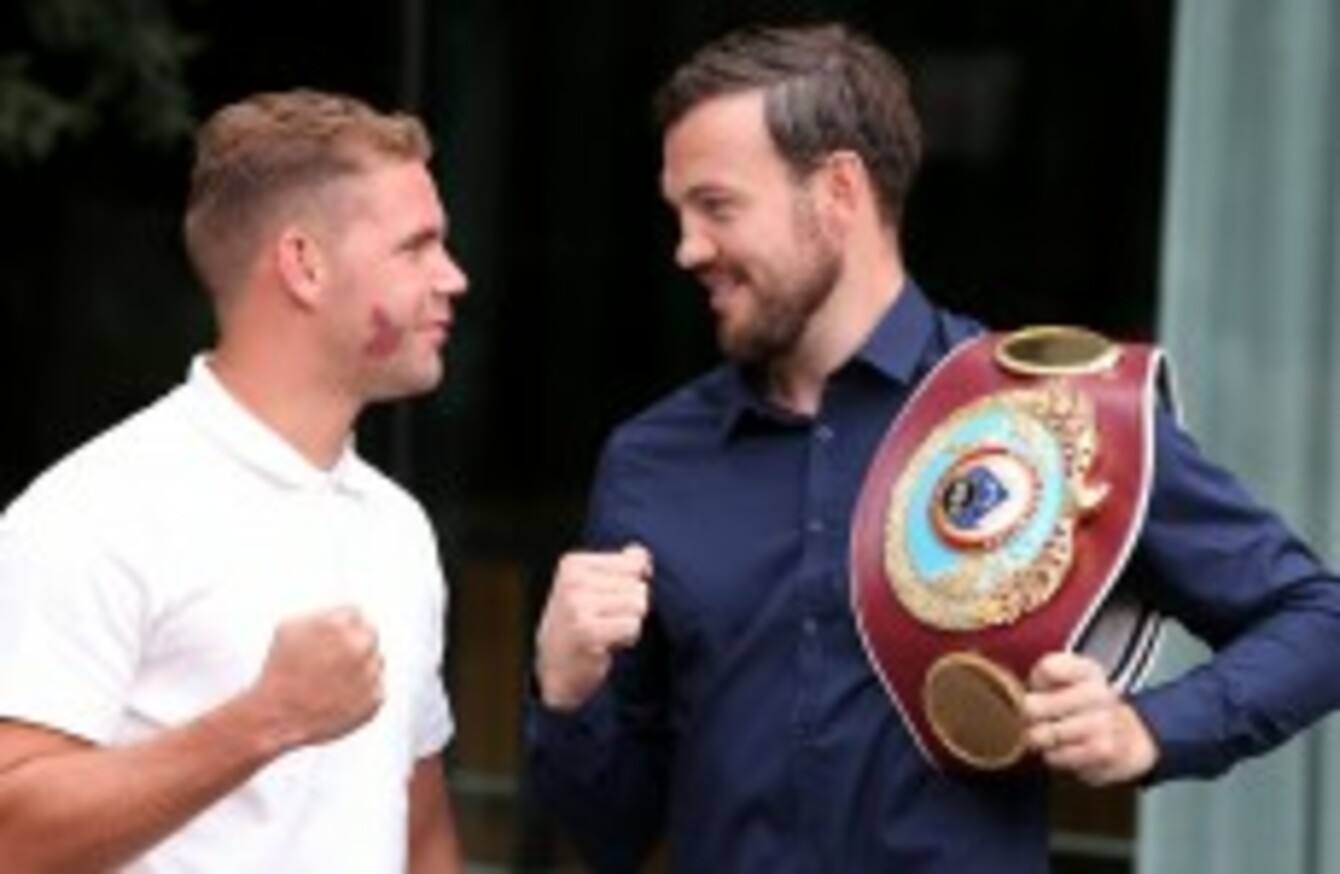 No date has been set after the latest postponement.
Image: Peter Byrne
No date has been set after the latest postponement.
Image: Peter Byrne
WBO WORLD MIDDLEWEIGHT champion Andy Lee has spoken of his frustration at seeing his world title defence postponed for a second time.
Lee had been due to defend his title against Billy Joe Sanders on September 19 in Thomond Park, before it was rescheduled for October 10 in Manchester, after Lee fell victim to a virus.
However news broke today that a cut in training for Saunders will see the fight postponed for a second time, with no new date set for the pair's eagerly anticipated showdown.
Speaking on Off The Ball this evening, Lee says he's seen pictures of his opponent's injury – which required 10 stitches – and says while he's disappointed with the news, his opponent's injury is genuine.
"It's a genuine injury, I've seen a small video and a photo of it and it's hugely disappointing for me and for everybody involved and everybody who wants to see the fight.
"I'm sure the photo will be released, or the video will be released real soon, and it's a pretty serious cut. He's had 10 stitches just above his right eye."
No new date or location has been finalised for the bout, but Lee speculated that sometime in December in London is looking possible.
"They haven't given us a date when it will be rescheduled, they're talking about early December.
"It's not my decision. Who knows where.
"More than likely it'll be London, who knows?" he said.
Lee also spoke to host Joe Molloy about the virus that caused the original date in Limerick to be postponed, saying that while he wanted to go ahead with the fight in spite of the training he missed, the decision was taken out of his hands.
"I had to take about a week and a half off and there were doubts whether I'd be ready on time and Adam and Frank Warren pulled it.
"We were all set to go for Manchester, and the I hear the news that he's got a cut, and I've actually seen a photo of the cut and it's pretty bad. It's a pretty bad cut.
"If it was up to me I'd still be fighting. It was taken out of my hands, the decision. I worked almost 10 years to try to win this world title, and then go into a hard fight against the number one contender and not be fully prepared the right way, it's too much of a risk to take."