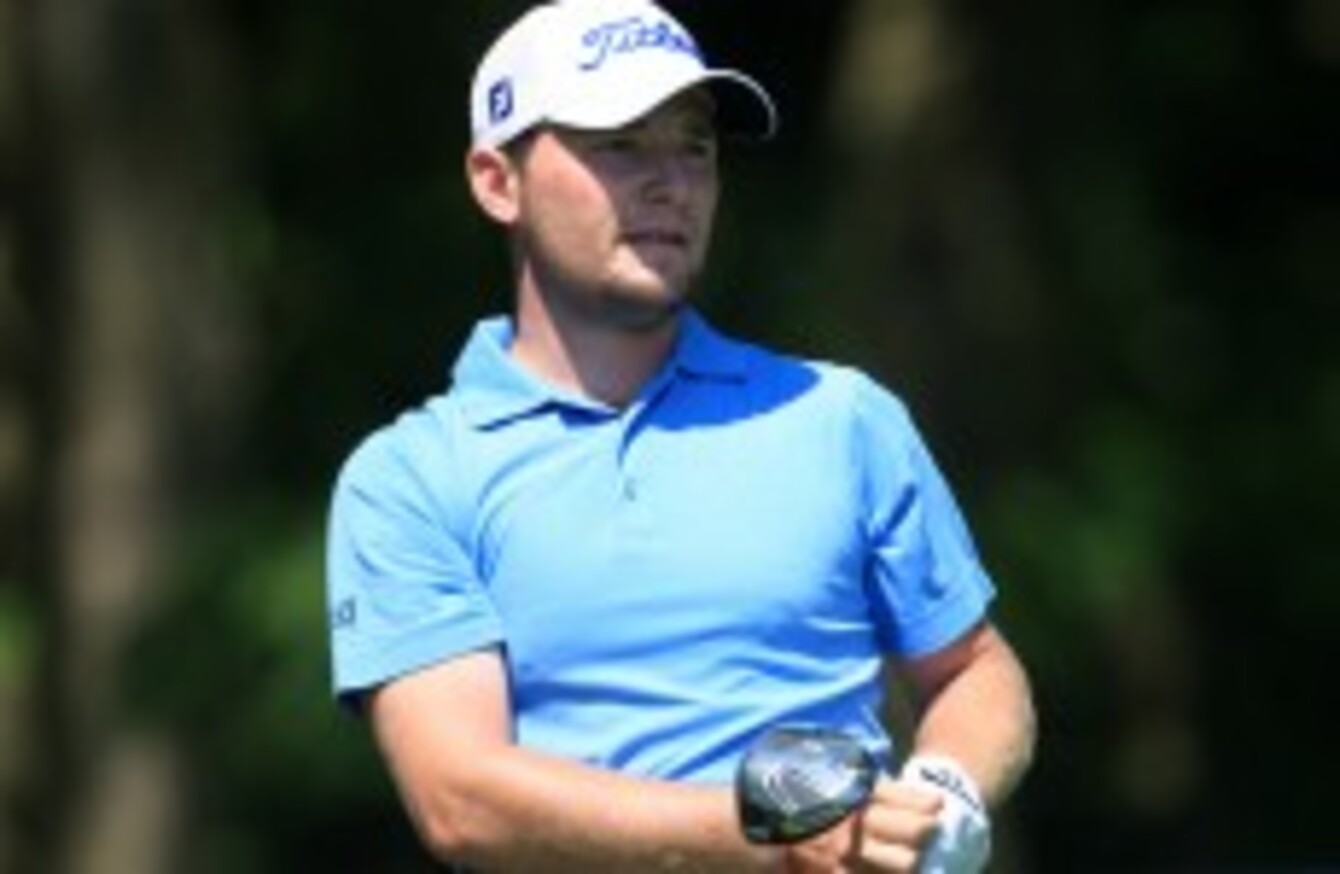 Branden Grace in the swing of things.
Image: Adam Davy/EMPICS Sport
Branden Grace in the swing of things.
Image: Adam Davy/EMPICS Sport
LOST GOLF BALLS are an occupational hazard for professional golfers.
However, they usually have the luxury of blaming the loss on excessive vegetation or dense woodland. Not so South Africa's Branden Grace.
During yesterday's opening round of the Hassan Trophy in Morocco, Grace's tee shot on the par three sixteenth found the greenside bunker.
However, despite help from his caddy and playing partners Matteo Manassero and Robert Rock, Grace was unable to locate his ball and was forced to return to the tee to play his third shot.
The 23-year-old eventually carded a one over par four after his second attempt landed just four feet from the cup. It's not the first time that a sporting event has been delayed or cancelled in strange circumstances.
Only last month Shankly, the Anfield cat, caused a hold-up during the Premier League game between Liverpool and Tottenham when he bounded onto the field after 11 minutes of play.

YouTube:
ItsAnita
In Greece last year, a SuperLeague match between Aris Salonika and Maroussi descended into chaos when home fans covered the court in a layer of toilet roll. The protest, involving several thousand rolls of paper, caused a lengthy delay to the action.

YouTube:
PressPlayHDTV

Iowa wide receiver Marvin McNutt was lucky not to be seriously injured in his team's 31-14 loss to the Oklahoma Sooners last December when a giant overhead camera known as the SkyCam came loose and landed just inches from him. McNutt, who was hit by one of the camera's wires, escaped serious injury but the game itself was held up as the weighty camera was removed from the field.

YouTube:
HQTStudio
It seems even indoor events aren't safe from the weather as, In January this year, the PDC World Darts Championship semi-final between James Wade and Adrian Lewis was delayed for 30 minutes after players complained of a breeze blowing across the Alexandra Palace stage. Lewis, who was 5-1 down in sets at the time, took advantage of the delay, storming back to win 6-5 en route to his second consecutive world crown but the PDC organisation were still left red-faced.

YouTube:
BarneveldDarts