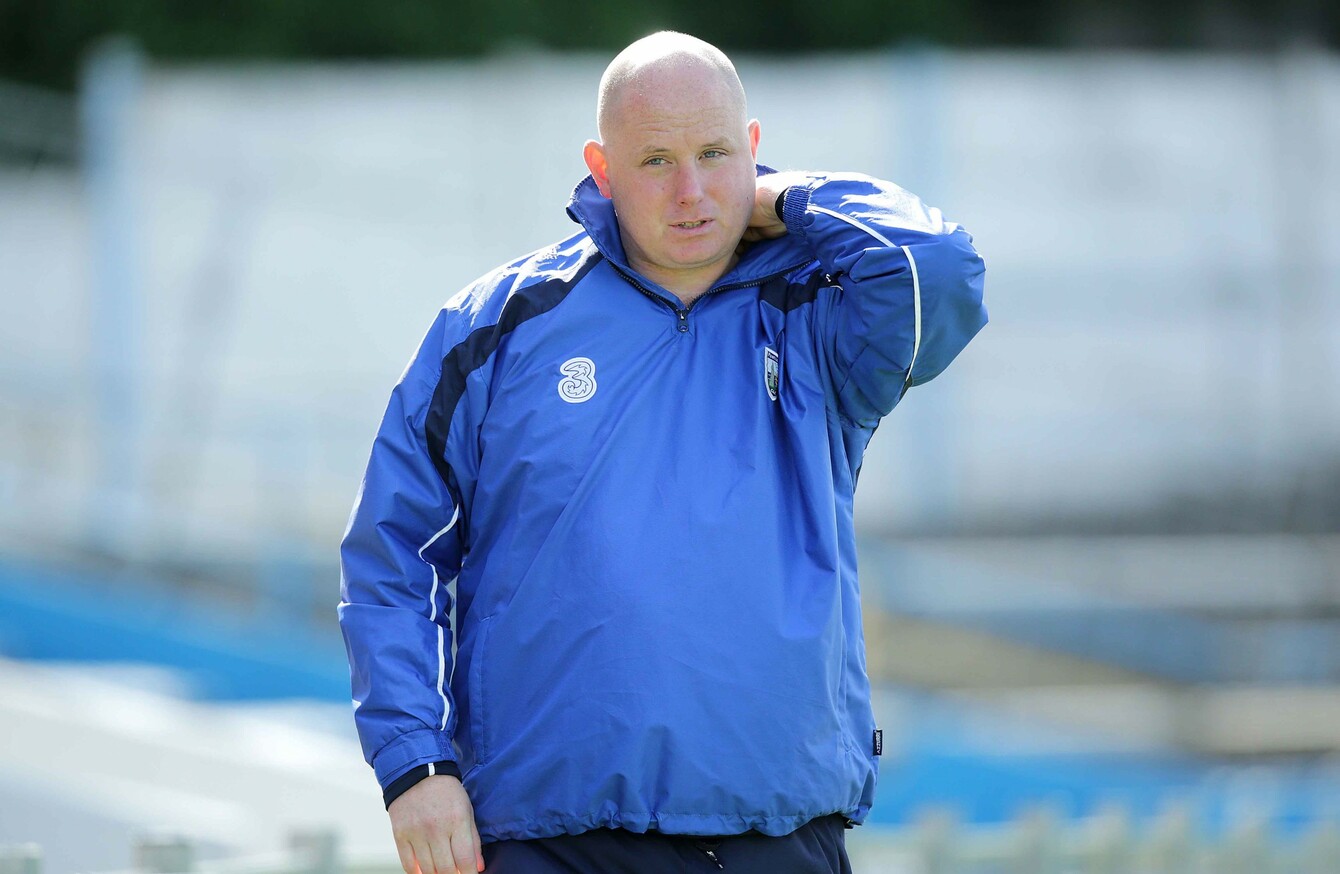 Image: Morgan Treacy/INPHO
Image: Morgan Treacy/INPHO
WATERFORD FOOTBALL MANAGER Tom McGlinchey is in favour of restructuring the All-Ireland SFC into a two-tiered championship, but believes it will be some time before the idea takes hold.
Speaking in the build-up to Waterford's Munster quarter-final against Cork on Saturday, McGlinchey used the league as an example of how it should be done.
"I think the best competition in the GAA at the moment is the National Football League," he said.  "You've four (divisions) of eight, all of equal standing, any team could beat any other team on a given day. I think it is the model to go by.
"It's a fair competition, any team could beat the other as I said, but you have now next year the 'Super 8s' like and I suppose we'll see another divide. I think the Super 8s is still a good idea as well but there should probably be a top eight, middle eight and a bottom eight, maybe do something like that."
McGlinchey guided Tipperary to a Munster final in 2002 where they lost to Cork after a replay. During his time in charge of the Premier, he witnessed the negative side of a second tier.
"I remember when I was involved with Tipperary in an All-Ireland B competition where I think in one game there was a walkover and in another game 15 players turned up, so I've seen that. I've been there, done that.
"I've seen the Tommy Murphy Cup in action and I was in Croke Park the day Tipperary won it, it was fantastic but the reality is, no one seems to like the second tier and I think it'll take a generation before it comes around again."
Waterford's build-up to the clash with Cork has been far from ideal. Club fixtures meant McGlinchey was without his full squad for an extended spell after the league.
"We played our last league game on April 1 and I didn't see the full panel until May 10 so that's six weeks. That's just the reality of it.
"This club versus county debate, it really does have to be thrashed out because a county like Waterford, we put in huge (effort).
"Now we're not big spenders. The players are entitled to their expenses and their meals after training and transport to matches but there's a lot of money goes into preparing an inter-county team like and even teams like Waterford, Wicklow, Carlow… they're spending six figures.
"Then they'd take a complete break for five or six weeks. It is hard to fathom but that's what happens in the weaker counties. You just have to take a break because the players are demanded by their clubs and rightly so.
"If you were to look at it from a business point of view, is it the right thing to do? I don't think so. We're trying to cram three months' work into three weeks and it's going to be hard."
Hurling gets top billing in Waterford, but McGlinchey praised the work-rate of his players in combining the small ball code with their Gaelic football commitments.
"The lads have been playing senior club hurling for the last few weeks. I would say 90pc of the fellas on the football panel play club hurling at senior level," he said.
"That's a high standard and hurling is No 1 in the county. But the effort they put in to play with their county in football is second to none."
The42 is on Instagram! Tap the button below on your phone to follow us!