1. Oldham are actually a really, really good team
(Image: Martin Rickett/PA Wire/Press Association Images)
Okay, they may be 56 places below Liverpool in the English league pyramid and flirting with relegation, not to mention earning a fraction of what the Premier League side's footballers are on, but as Sky are constantly telling us that 'there are no easy games  in football nowadays' and Oldham, in particular, is 'a tough place to go'.
2. They didn't want to win, as the FA Cup is meaningless nowadays anyway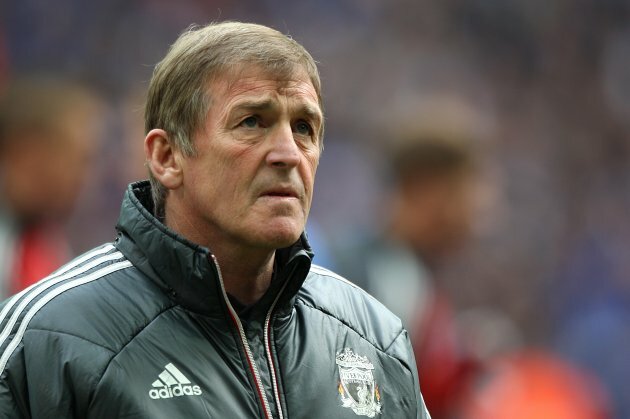 (Image: Nick Potts/PA Archive/Press Association Images)
As everyone has become used to saying of late, the FA Cup is an irrelevant competition now. And Liverpool are acutely aware of this development. In fact, they even sacked their previous manager, Kenny Dalglish, as punishment for doing so well in the competition last year.
3. Steven Gerrard was out on the lash the night before
YouTube credit: philcollins
Sources close to TheScore.ie have revealed that there was a suspicious amount of requests for numerous Phil Collins songs in a prominent Liverpool nightclub on Saturday night. Steven Gerrard, of course, is a well-known admirer of the singer, so read into that what you will.
4. They didn't 'concentrate on performance'
YouTube credit: footymanworld
Prior to this season's Premier League opener against West Brom, Brendan Rodgers gave a truly inspirational speech in which he urged his team to "concentrate on performance" and "trust the supporters, because they're the best". Incidentally, they lost the match in question 3-0.
5. It was all Luis Suarez's fault
(PA Wire/PA Wire/Press Association Images)
I can't quite think of a reason why as of yet, but every time something goes wrong at Liverpool, there is a general tendency to blame it on the guy who can't speak English.
6. They didn't actually lose. It was just a story concocted by The Sun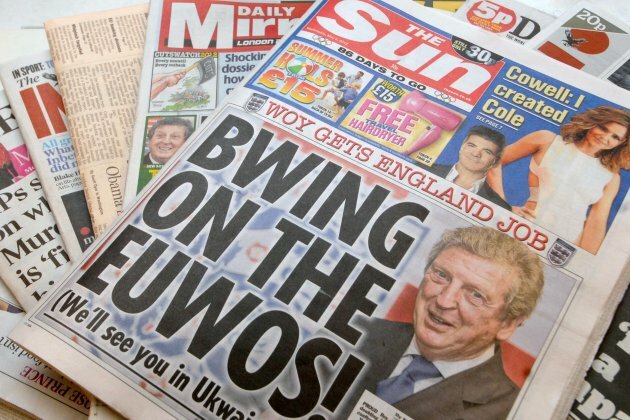 (Lewis Stickley/PA Archive/Press Association Images)
This might seem far-fetched, but think about it. No one actually watched the game yesterday, did they? You all assumed it would be a boring, routine victory for Liverpool, which simply wouldn't be worth tuning in for. However, we can reveal that Liverpool did not actually lose the match, and that the story was just sensationalist nonsense contrived by The Sun, in a pathetic attempt to boost their readership. The moon landing was also faked by the way.
7. Brendan Rodgers was channeling his all-too-apparent David Brent-isms
Reviewing the recently aired six-part documentary, Being Liverpool, Martin Chilton of The Daily Telegraph wrote:
"The whole 'reality show at work' was brilliantly subverted by Ricky Gervais in The Office, of course, but the Liverpool manager seems oblivious to the ways that he comes off as clumsily as the manager of a Slough paper merchants. There is more than a little Brenty in Brendy. The copious hand gestures (he looks undersized in his big leather chair) remind you as does the self-regard of having a large photo on canvas of himself at his home."
And indeed, overseeing an expensively assembled side's loss to a lowly League One outfit represents the type of incompetence we are accustomed to seeing from Brent.
8. They started Brad Jones
YouTube credit: FootballFailsHD
The second-choice goalkeeper has a reputation for being error-prone, and yesterday's game illustrated why.
9. They're focusing on their 'title bid'
YouTube credit: ESPNsoccernet
Rodgers wants to restore the glory days to Liverpool, and such glory does not include the FA Cup, it seems.
10. The terrible trio reared their ugly heads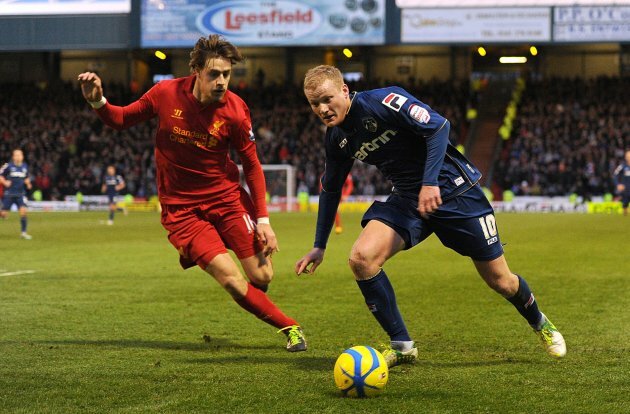 (Martin Rickett/PA Wire/Press Association Images)
At the start of the season, Brendan Rodgers bizarrely told players he had three envelopes in which he had written the names of three of the club's footballers who he thought would "let us down this year". Judging by yesterday's performance, the names he had written down were Brad Jones, Sebastian Coates and Fabio Borini.
11. 'The magic of the FA Cup' happened
YouTube credit: Blakey535
The FA Cup is the one occasion where notions of footballing superiority are disregarded, where wage packets are forgotten about and where the rules of the archetypal fairytale suddenly apply to the sport. Hence, the ubiquity of the words, "the magic of the FA Cup". People who reference the phrase are also generally obliged to show a clip of Ronnie Radford scoring his famous goal against Newcastle while doing so.