THE DEPARTURE OF Luis Suarez to Barcelona means that the Premier League Golden Boot race should be a lot more closely contested this campaign.
Suarez easily claimed the award last season with a staggering 31 goals in 33 games for Liverpool. His closest contender, strike partner Daniel Sturridge, was a full 10 goals behind the Uruguayan come May.
It's hard to see any player matching Suarez's tally this year making it a lot harder to predict who will find the net the most times between now and the season's end. We've narrowed it down to eight contenders to take Suarez's crown, here they are.
1. Diego Costa: Costa destroyed opponents almost single-handedly in many of Atletico Madrid's La Liga games last season, helping them to the title. The Spanish centre forward scored 27 times in 34 league games, a ratio of more than one goal every game and a half. He struggled at the World Cup however with his style of play not really fitting into the Spanish system.
Costa is a Ruud Van Nistelrooy type of striker, scoring most of his goals from inside the box. In fact, all but one of his last 27 goals have come from within the 18-yard area. The cliché of foreign players not being able to adapt to the physicality of the Premier League should not apply to the 25-year-old. His domineering six foot two inch frame is also sure to play into the hands of assist providers Eden Hazard and Oscar.
Odds to be top goalscorer: 11/2.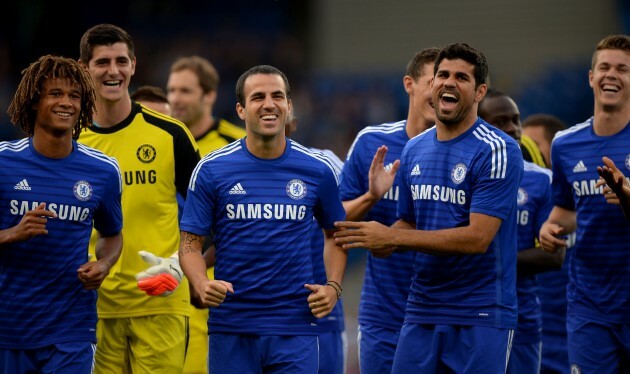 Andrew Matthews No Ashley Cole: Costa is already fitting in well with his new team mates. Andrew Matthews
2. Wayne Rooney: Louis Van Gaal's decision to make Rooney captain will ensure that the 28-year-old plays to the height of his ability this season. Rooney likes to be the main man in the team, something that can certainly be seen in his pay check. The English centre forward performs at his best when the play revolves around him. If Van Gaal chooses to use Rooney in a centre forward role this season, alongside Robin Van Persie and with Juan Mata playing just behind, he could bag a truck-load of goals.
Rooney scored 17 times for United last season in what was a dismal campaign. Already in pre-season he has scored four times and looks to be performing close to his very best. With confidence levels raised and a new manager in place for this season he could net quite a lot more this time round.
Odds to be top goalscorer: 10/1.
EMPICS Sport Captain Marvel: The armband will give Rooney confidence. EMPICS Sport
3. Alexis Sanchez: Another newcomer to the Premier League, Sanchez showed his class at the World Cup in June. The Chilean is not an out-and-out centre forward and will most likely be shunted out to the left wing by Arsene Wenger in favour of Olivier Giroud. Sanchez did score 19 goals in 27 games from a wide position for Barcelona last year however. His conversion rate of 28.8 per cent is also better than Sturridge, Aguero, Van Persie and Costa.
Odds to be top goalscorer: 16/1.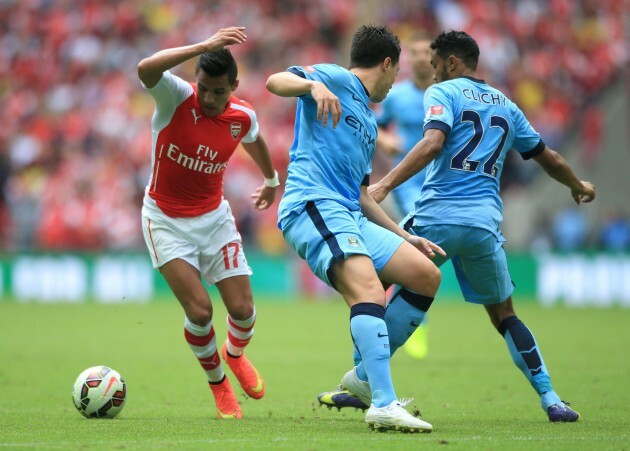 PA Wire / Press Association Images Sanchez was impressive in last weekend's Community Shield. PA Wire / Press Association Images / Press Association Images
4. Sergio Aguero: Out of all the contenders listed in this article Aguero had the best goals to games ratio last season. Although injury hampered his campaign he still found the net 17 times in just 20 Premier League games.
Fitness will be huge for the Argentinian as he is prone to injury having also spent much of the season before last on the sidelines. At 6/1 he is the bookies' second favourite to top the charts but much of his chances will depend on staying injury-free.
Odds to be top goalscorer: 6/1.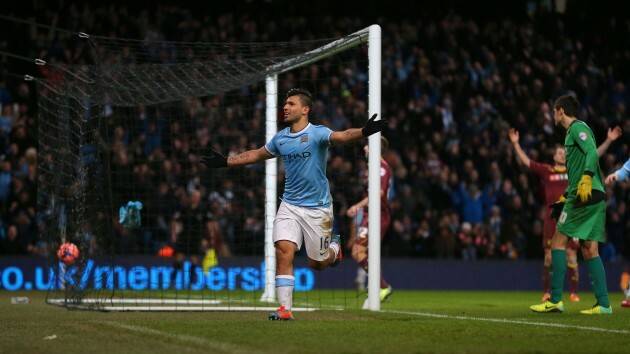 PA Archive / Press Association Images Injury free Aguero is the best in the league. PA Archive / Press Association Images / Press Association Images
5. Romelu Lukaku: There is a lot of pressure on Lukaku to deliver goals for Everton this season after his £28 million move from Chelsea. The Belgian has the lowest goals to games ratio of the players listed, netting just 15 times in 33 appearances for The Toffees. 15 goals certainly isn't a bad tally but with a price tag of £28 million on his head he needs to improve that record this season.
The 21-year-old will most likely play more games than the other contenders however as he faces little competition for the centre forward role at Goodison.
Odds to be top goalscorer: 20/1.
Everton FC Big Price Tag: Everton have broken their club record to get Lukaku. Everton FC
6. Daniel Sturridge: Many people's favourite to follow in the footsteps of his former striker partner and top the chart this season, Sturridge will need to start more games. His occasional absences from the Liverpool starting lineup last season were mainly down to injury but he still scored 21 goals in 26 games, largely helped by a number of braces and hat-tricks.
An interesting stat is that the England striker actually scored in more games than Suarez (19) last season.
Odds to be top goalscorer: 6/1.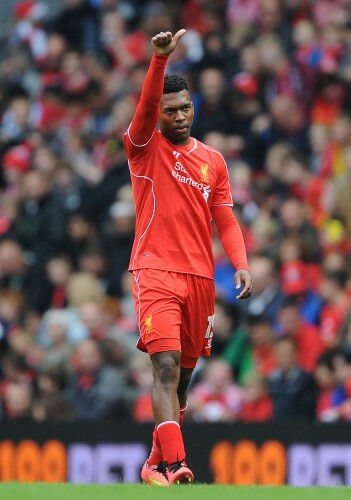 Nigel French Main Man: Liverpool will rely on Sturridge after Suarez's exit. Nigel French
7. Robin Van Persie: The United striker is the bookies favourite to top the charts this campaign despite only scoring 12 times last season. However it was injuries that blighted the Dutch strikers campaign last time round meaning he only made 18 league appearances for David Moyes' side.
If he can stay fit this season Van Persie should find the net with ease. He has a great relationship with Van Gaal, as seen at the World Cup, and it is clear to see how important such a matter is to him when looking at his struggles last season playing under David Moyes.
Odds to be top goalscorer: 5/1.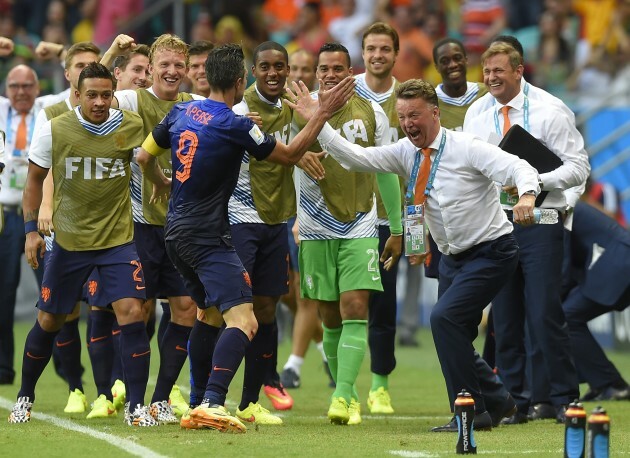 Manu Fernandez Happy Together: Van Persie and Van Gaal have a very good relationship. Manu Fernandez
8. Yaya Toure: An outside bet and the only midfielder on the list, Toure was joint third in the charts last season with 20 goals. He did play more games than any of the rest of the players listed (35) but his tally is still very impressive. Without Suarez the Ivorian would have been only one goal off the Golden Boot last campaign.
Toure is absolutely vital to City and will play most of their games. He very rarely gets injured as well meaning that he wouldn't be a bad choice at such good value.
Odds to be top goalscorer:  30/1.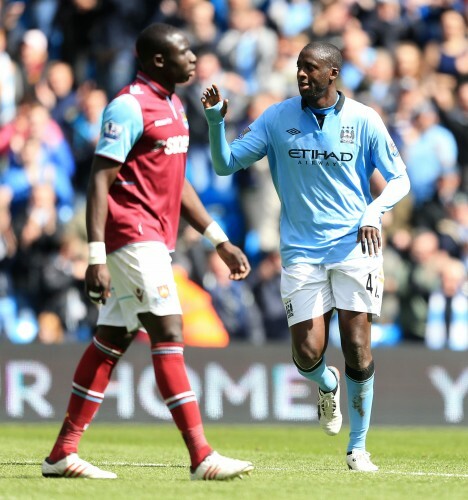 PA Archive / Press Association Images Could Yaya Toure become the first midfielder to win the Premier League Golden Boot? PA Archive / Press Association Images / Press Association Images
Who do you think will be top scorer? Let us know in the comments below.
TheScore.ie's writers make their predictions for the 2014-2015 Premier League season