James Shields will take on Madison Bumgarner in game one of the World Series tonight.
Image: AP/Press Association Images
James Shields will take on Madison Bumgarner in game one of the World Series tonight.
Image: AP/Press Association Images
TONIGHT, THE SAN Francisco Giants and Kansas City Royals will contest the 110th World Series with the winner of the best of seven showcase crowned the best team in the MLB.
For 2014 at least.
With so much on the line here's our handy guide for any late arrivals looking to get on board the baseball bandwagon.
So I hear this World Series lark is named after a newspaper?
You need to stop using Wikipedia as your primary source. The World Series is so-called because it decides who the best team in the world is. Well, who the best team in two countries is at least.
That doesn't seem right, but anyway, has it been around long?
Well this is the 110th edition. The Boston Red Sox won the 100th and the Boston Americans won the very first way back in 1903. There was no World Series in 1904 or 1994.
Oh right, that's nearly as length of Derek Jeter's farewell tour. Actually, are the Yankees in it this year?
Heh, that's a fairly nuanced reference for someone who knows nothing about baseball but I'll let it slide – GEDDIT? – this time. No, the Yankees are a bit pants really. They are, however the most successful team in World Series history with 40 appearances and 27 wins. That's pretty impressive.
It is I guess. So who is playing this year?
We've an interesting battle between the Kansas City Royals and San Francisco Giants. The Giants are actually the second most successful team in the MLB with 20 World Series appearances.
They're not that good when they get there though, winning just seven of their previous 19 to rank fifth all-time.
To be fair, nine of those defeats came when they were the New York Giants which – point of information – is the reason people call the football team the New York Football Giants.
Well, lah-di-dah. What about the Royals?
Well they have only appeared in the World Series twice before, winning one (1985) and losing one (1980). Since they won in 1985 though, they've generally been regarded as the Oakland Raiders of baseball posting nine consecutive losing seasons between 2004 and 2012.
Oh, that's not great. Both teams must be good this year though?
Not bad but both had to come through the Wildcard round because they didn't win their division. The Royals finished second behind Detroit in the American League Central and have recorded series victories over the Oakland A's, LA Angels and Baltimore Orioles without dropping a single game.
San Francisco, for their part, finished as runners-up in the National League West behind the Dodgers and have dropped just two games in their run against the Pittsburgh Pirates, Washington Nationals and the St Louis Cardinals.
Streaky! Who should I be looking out for? Barry Bonds still with the Giants?
Not for a while no. They do, however, have a little in the way of offensive talent with the likes of Joe Panik, Buster Posey, Pablo Sandoval and Hunter Pence are all capable of scoring when the mood strikes (boom). Left-handed pitcher Madison Bumgarner – no sniggering – has been virtually impossible to score off this post-season too.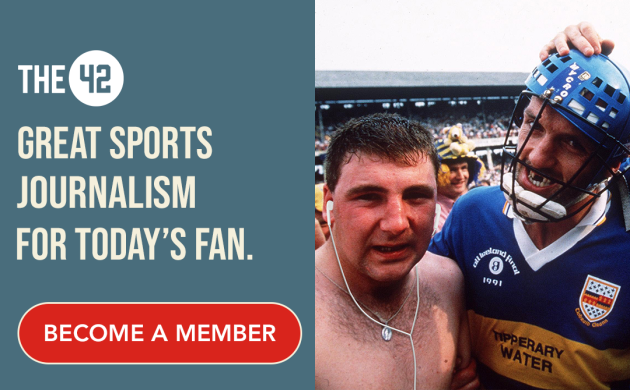 Given that the Royals haven't lost a game yet, I assume you're going to tell me they're quite good at pitching too?
Even better and they've been killing teams with it in the post-season. Their main man is James Shields but their back-up pitchers – particularly the three-headed monster of Greg Holland, Kelvin Herrera and Wade Davis – have been lights out this season too.
Right so, seeing as I'm a construct of your imagination, who do you think I should 'root' for then?
Don't go breaking the fourth wall like that. Anyway, I can't really answer your question.
But, if it helps, the likes of Paul Rudd supports the Royals while Rob Schneider is a Giants fan.
That didn't help at all but I do tend to favour the underdog, what are the odds?
Well the Giants are 20/23 to win tonight's first game and favourites to take the series. I'm not sure the odds will bother the Royals though.
Nice one. Where and when can I watch it by the way?
It all starts tonight at 1.07am and is on BT Sport. Game two starts at the same time tomorrow night. In fact, you can see the full line-up here.