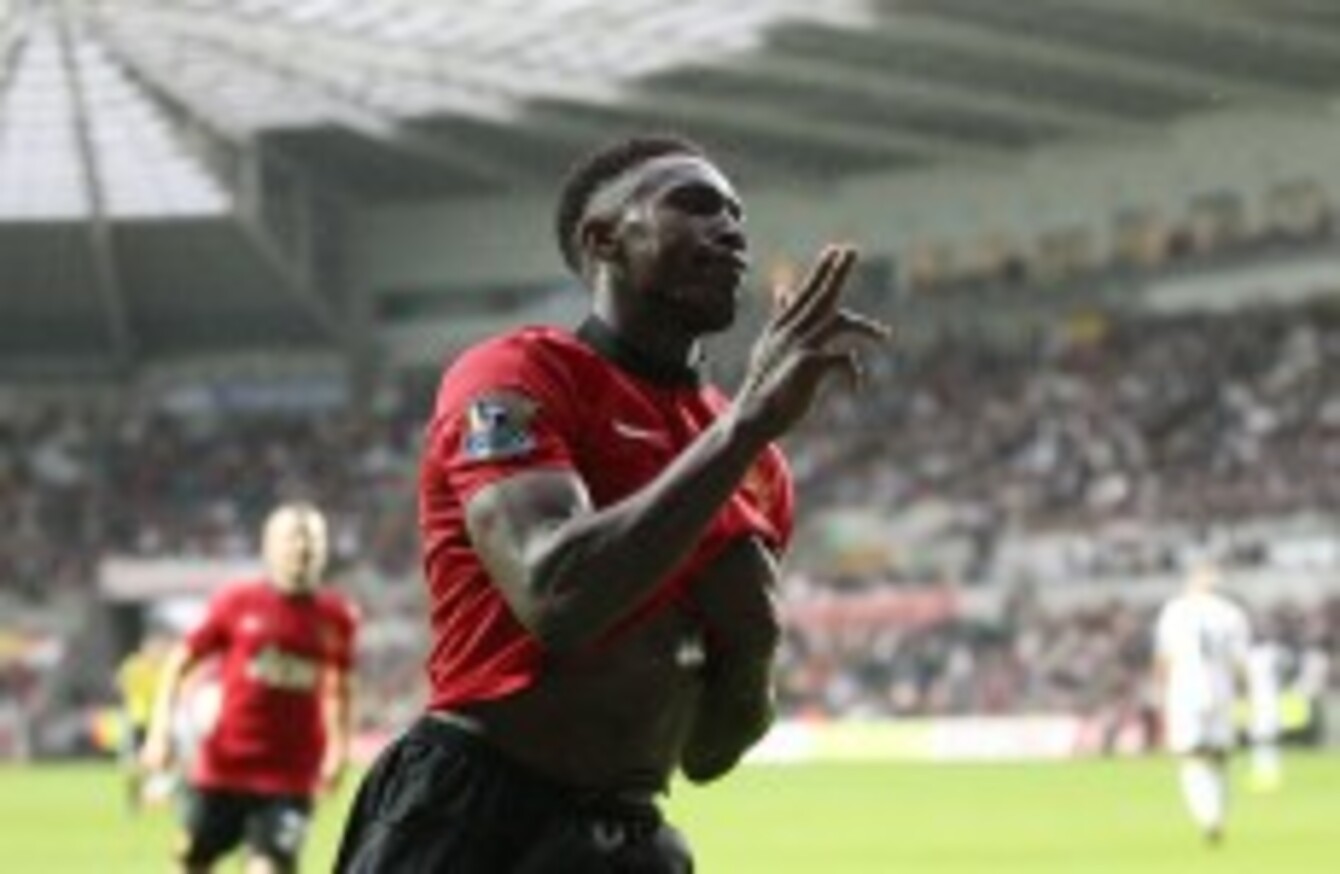 Manchester United's Danny Welbeck celebrates scoring his side's fourth goal of the game.
Manchester United's Danny Welbeck celebrates scoring his side's fourth goal of the game.
1. Danny Welbeck rewards Moyes' show of faith
After 30 minutes of the champions' clash at the Liberty Stadium, Danny Welbeck was delivering the type of performance Manchester United fans are well familiar with. He was full of endeavour and running but lacked the killer instinct in front of goal.
While Robin van Persie will steal the headlines with his stunning double strike, Welbeck showed David Moyes he is ready to pull his goalscoring weight. He chased in a Ryan Giggs cross and was rewarded with a tap in from an Antonio Valencia pass.
His second goal was supreme. He allowed a Wayne Rooney pass on run ahead of him, looked up quickly, and expertly chipped Michel Vorm. Rooney's final contribution in red – if he gets transferred — may have been to tee up his long-term replacement up front for United.
- Patrick McCarry
2. Liverpool prevail in spite of themselves
For so much of this fixture you sensed the inevitable would happen. Having completely dominated for 90% of the game, Liverpool just couldn't find a second goal.
Then, Danny Agger gave away a penalty and 'Pool fans everywhere must have thought here we go again, another two points dropped at home.
However, Mignolet's save – from an admittedly awful Walters penalty – ensured the three points stayed at Anfield and it's results like this that will be the difference between Liverpool making the top four this season and not.
-Steven O'Rourke
3. Old habits die hard for Arsenal
Many commentators doubted that Arsenal were capable of securing a Champions League place last season, following the departure of Robin van Persie.

However, the London club surprised many by hitting a fantastic run of form amid the vital end-of-season run-in, showing a level of grit not always associated with Wenger sides.

Yet during their encounter with Aston Villa today, all the worst excesses of the Wenger era were on display – ill-discipline, poor defending and a conspicuous lack of ruthlessness.

Inevitably, there were renewed calls for re-investment in the side following the loss, but the distinct recklessness in their play – especially at the back – is not something one or two star signings can cure.
- Paul Fennessy
4. Seamus Coleman quickly developing into a top class full-back
It's been a long time since Ireland have had a player capable of playing week-in-week-out for a Champions League-contending Premier League club, however that could soon change.
Over the last year or so, Seamus Coleman has developed into one of the league's most formidable full-backs.
His talent was on full display again today, as he made one goal and set up another in Everton's 2-2 draw with Norwich.
If he can alleviate doubts about the defensive aspects of his game in the coming months, a move to a top 4 club is surely on the horizon.
- Paul Fennessy
5. Westwood finally gets his opportunity
It was difficult not to sympathise with Keiren Westwood after he initially arrived at Sunderland.
He had the misfortune to be competing for a place in the side with a top class keeper in Simon Mignolet.
Finally, now that Mignolet has left, he has seemingly been given a shot at regular first-team football by Paolo Di Canio.
The Irish international consequently had a solid afternoon, and could do little about Fulham's winning goal, indicating Trap may finally have a viable long-term replacement for Shay Given at his disposal.
- Paul Fennessy