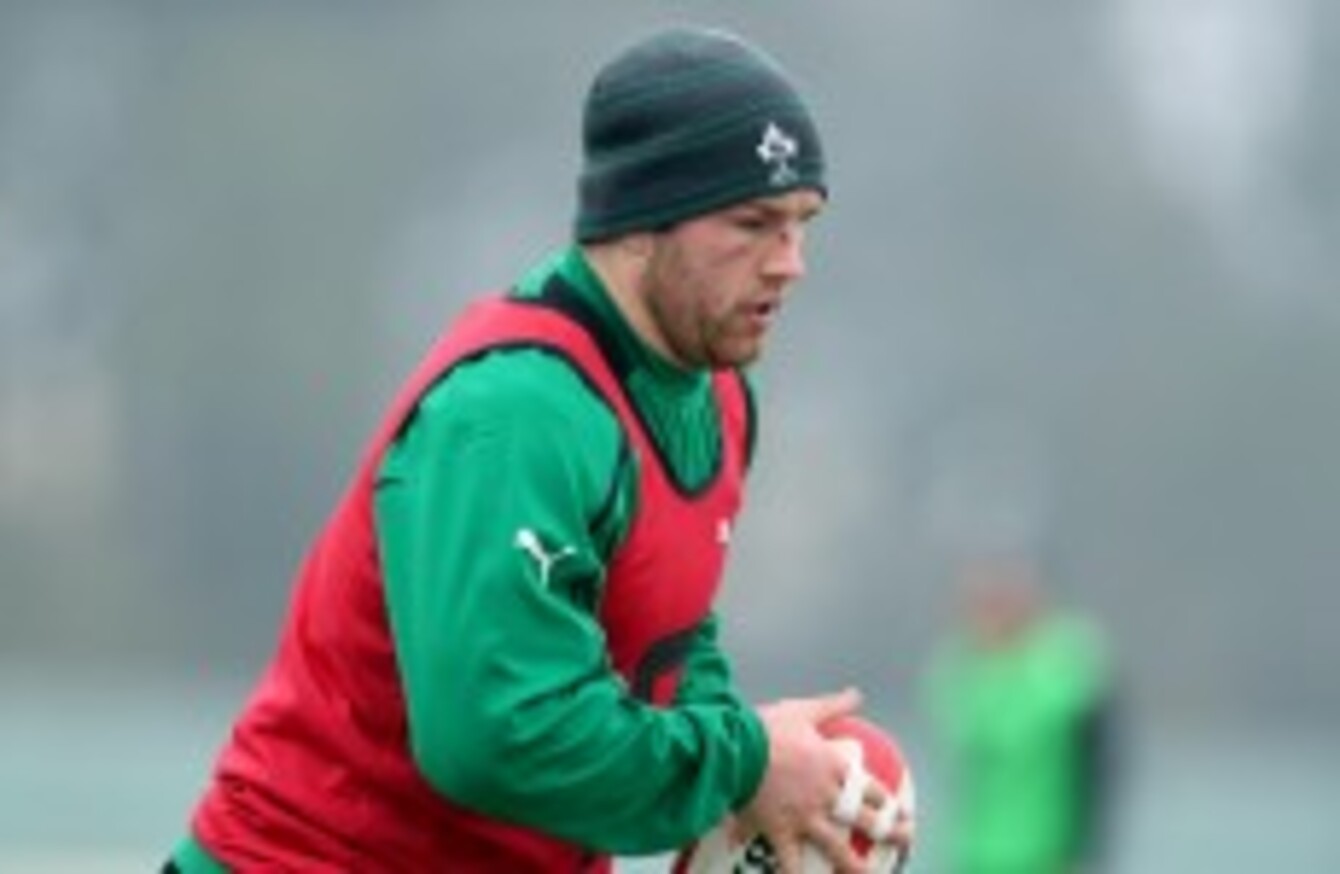 Sean O'Brien will start for Ireland against Wales.
Image: ©INPHO/Lorraine O'Sullivan
Sean O'Brien will start for Ireland against Wales.
Image: ©INPHO/Lorraine O'Sullivan
IRELAND ARE FOUR days away from a crucial Six Nations opener against Wales and the topic of Jonathan Sexton's impending move to France lingers.
Sexton was not available for interviews after today's team announcement for Saturday's game but every other player that faced the media was asked about Leinster's outward bound outhalf.
On Monday, Rob Kearney told 98fm, "Jonny's shown a lot of bravery. If it works out really well for him in that he's enjoying life and playing good rugby while earning more money, people will see that and it will open up a whole new ball park."
Sexton and Kearney's Leinster teammate Sean O'Brien stepped forward this afternoon and made some comments that are sure to cause tremors of provincial and international worry.
O'Brien was asked if Sexton's summer move to France could spark an exodus of top Irish players from the country.
He told TheScore.ie, "You look around and I don't think too many lads are going to follow suit. People are happy where they are at the minute and the provinces are going well.
It's just one of those things. If circumstances might arise, and you might be forced to leave or whatever, then who knows.
"It's something I've never thought about to be honest. I'm still in contract this year and next year. Obviously, when the time comes, if clubs are after you, you're going to take it into consideration what's on offer."
O'Brien added, "You've only so long in the game and, as players, you have to look after yourself, your own well being, and everything else on top of that.
"They're tough decisions to make but you live or die by them."
Loyal Leinster servant
Sexton made the first-team breakthrough in 2009 when an injury to Felipe Contepomi shot him into the starting XV.
His display in the Heineken Cup Final that year was the catalyst he needed to gain promotion to the Irish ranks.
O'Brien, who was named at openside flanker, sommented, "Obviously, we wouldn't like to see Jonny leave but that's the decision he's made and I'll back him wherever he goes, to be honest.
"He's a friend and he's done a lot for Leinster over a numerous amount of years, even with the academy. He's been an incredible leader.
"We're a big club though. People come and go and I'm sure it will happen again at some stage."